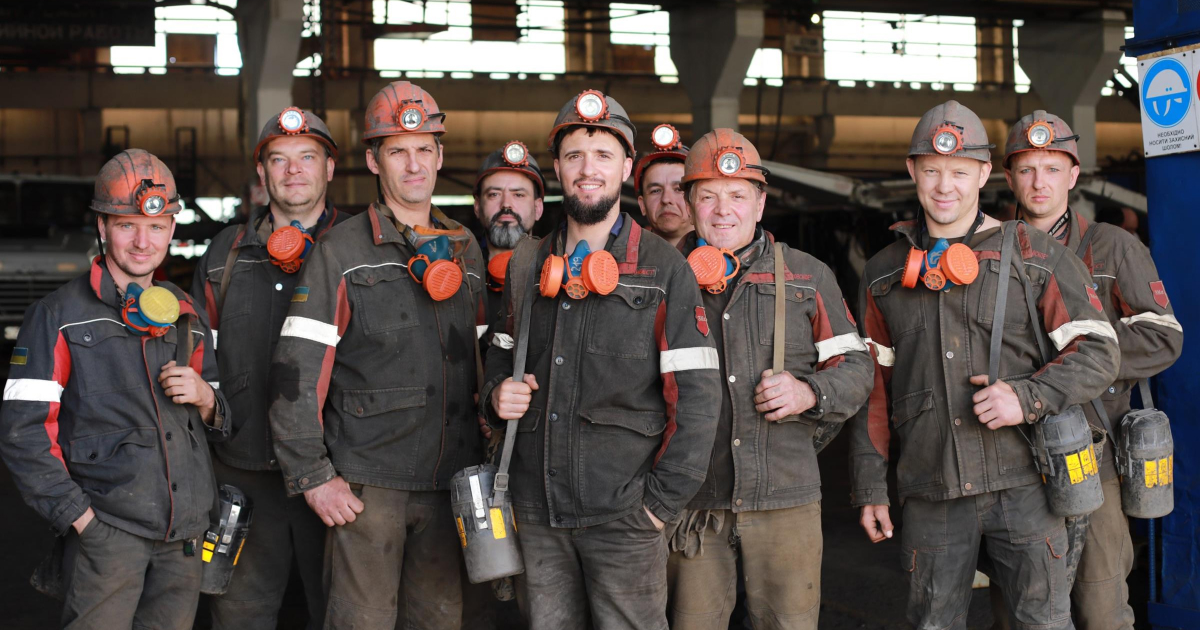 Pokrovske Mine Administration
The bench is scheduled to be put into operation at the beginning of September, so the team will perform installation work throughout the summer season
Pokrovske Mine Administration, which is a part of Metinvest Pokrovskugillia, is preparing for operation a new cleaning pit – the 1st southern bench of block 9 – with reserves of more than 1 million tons of coal. This is stated in the press release of Metinvest.Media.
This is the first bench of the new block, from which work will begin in which it will be worked out. The clean-up is located on layers of low capacity, but it has quite significant reserves. The team, which will be ready for its completion, will be provided with work for the next year and a half.
Currently, the staff of the Equipment Assembly and Dismantling №1 precinct is busy preparing the bench. Specialists use the technology of anticipatory installation, installing the necessary equipment and laying communications following the mining operations.
At the end of June 2023, the installers will begin the delivery and installation of 165 sections of the DM mechanized complex, the PZF conveyor and the conveyor belt.
The bench is planned to be put into operation at the beginning of September 2023, so the team will work on the installation work throughout the summer season.
«At the same time as working out the current directions, we are preparing a reserve. According to the company's development program, in 2023 it is planned to put four new cleaning heads into operation. The nearest prospect is 1 southern bench of block 9. Work will begin here already in September. Block's reserves are estimated at more than 1 million tons, and the thickness of the layer is 0.95 meters. At the same time, we are constantly working on the composition of the team and invite new employees to work. We have the opportunity to train specialists, conduct training and involve them in new work,» comments Mykola Novikov, Deputy Director of Production at the Pokrovske Mine Administration.
As GMK Center reported earlier, as of the beginning of May 2023, Pokrovske Mine Administration has released 2 million tons of coal. For January-February 2023, Metinvest Pokrovskugillia has released 1 million tons of coal. Meanwhile, the miners of the Pokrovske Mine Administration have recently started to work new cleaning slaughter of 9th northern longwall of block №10. The development will be carried out by the mining team of site №5. Reserves of new lava are estimated at 1 million tons, and the reservoir thickness is 1.2 m.
In 2022, Metinvest Pokrovskugillia's Sviato-Varvarynska processing plant has produced 2.3 million tons of coal concentrate since the beginning of 2022. At the same time, at the beginning of December 2022, Metinvest Pokrovskugillia produced 5 million tons of coal. A third of the mined coal in 2022 is on account of site №2.
Metinvest Pokrovskvugillia includes several enterprises of the Pokrovske Coal Group, including the Pokrovske Mine Administration and the Svyato-Varvarynska Concentrator. These enterprises carry out the extraction of run-of-mine coal, its enrichment and sale as coal concentrate.
---
---