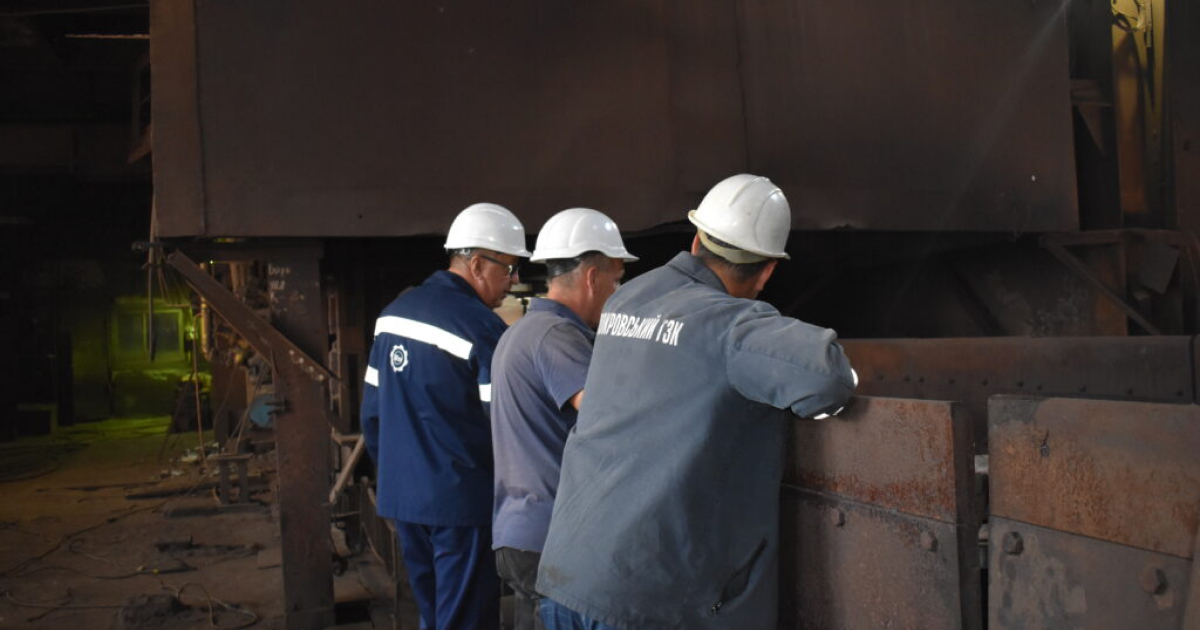 The work on preparing BMSP for launch should be completed by September 15, 2023
Pokrovsk Mining and Processing Plant (Pokrovsk GOK) plans to prepare the Bohdaniv Mining and Sintering Plant (BMSP) for launch after almost a year of downtime. This is stated in the press release.
The plant notes that during the downtime of the factory, the power supply lines of BMSP failed, but currently the network and substation workshop team is completing their restoration. After the power is supplied, the factory will start receiving raw materials for production and checking the equipment for readiness for start-up.
During the preparation of the factory, important attention is paid to the restoration of the sintering machine, in which AM-1 manganese sinter ore will be sintered. The equipment body is reinforced with a special fire-resistant brick. Repairs and drives of the unit, dust and gas treatment and gas supply systems are carried out.
«A special emphasis is on water supply to BMSP. Water intake will be carried out from the Kryvi Luka sludge storage pond. From there, water will be transported through the communications of the water-sludge management of the Oleksandrivska processing factory. From the pick-up point to the destination, it will cover a distance of 5 km. On September 6, a trial start-up of water supply was carried out according to the reverse cycle,» the message says.
Work on the preparation of BMSP should be completed by September 15, 2023 – on this day, they plan to start sintering the ore. In September, the planned volume of finished products should amount to 12,000 tons, in October – another 28,000 tons.
In addition, at the Pokrovsk GOK, the repair of the walking tow truck №173, which will work in the Northern quarry, is in progress. Completion of the overhaul is scheduled for September 25, 2023.
As GMK Center reported earlier, Pokrovsk GOK in the middle of July 2023, after a 4-month standstill, put into operation the Chkalovsk processing plan. The issue of factory operation directly depends on the demand for concentrate, which is not increasing yet.
Pokrovsk GOK is the largest producer of manganese ore in Ukraine. The main consumers of products are enterprises of the steelmaking and ferroalloy branches of the steel industry.
---
---