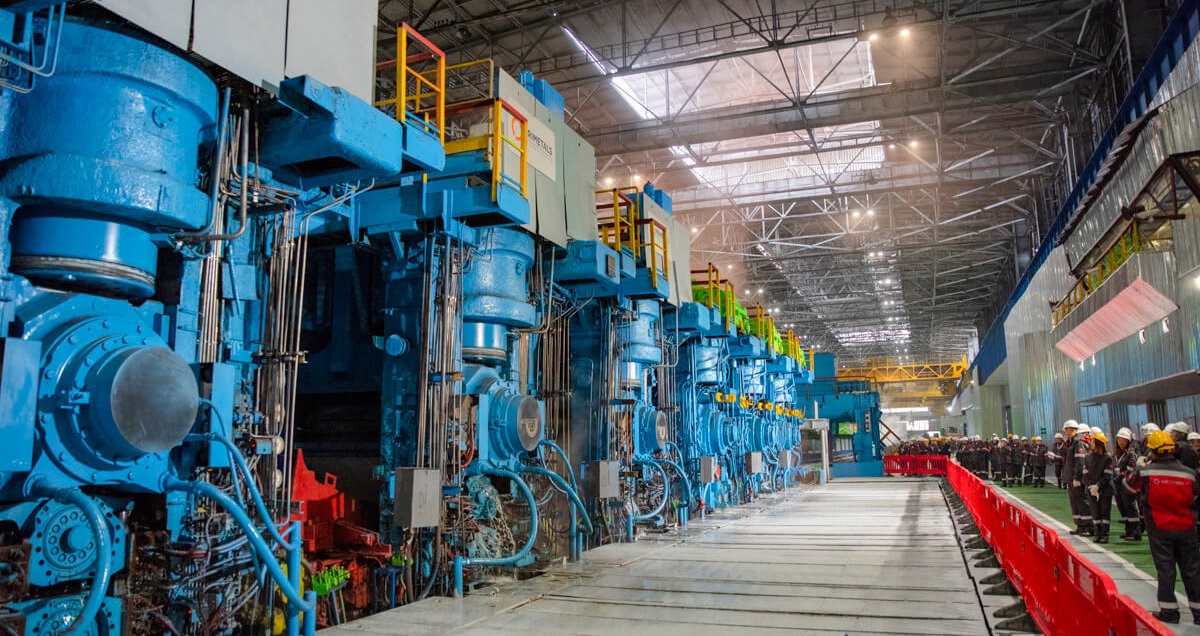 The improvement in the product portfolio will depend to a growth in production at the Ilyich Works
In 2020, Metinvest is going to focus on the development of its product portfolio through steel rolled products of higher grade and profitability, said by Yuriy Ryzhenkov, CEO of the Metinvest Group, in an interview to Metal Expert.
"Notwithstanding the crisis, our focus will be on the product portfolio development through steel rolled products of higher grade and profitability," the CEO said.
Sheet
In 2020, Metinvest expects to increase production at the modernized mill 1700 at Ilyich Iron and Steel Works of Mariupol from 1.5 million tons of hot-rolled coil (HRC) recorded in the recent years to over 2 million tons. Products will be of higher grade and their industrial value added will be higher than that of slabs.
"Our goal is to substitute Ukraine's imports of not only uncoated rolled products but also their 'derivatives.' For instance, around 300 thousand tons of polymer-coated rolled products are imported to Ukraine every year. This is despite that some Ukrainian companies could manufacture such products of our own steel," underlines Yuriy Ryzhenkov.
Moreover, Metinvest is ready to compete in all key markets for uncoated and coated rolled sheets.
Plate
Metinvest is one of the largest plate producers in Europe. The Company intends to continue developing additional services for clients in this segment.
"The issues at hand are more flexible conditions for the supply of the product and its preparation, so that our client could increase the share of our sheet in the portfolio," Yuriy Ryzhenkov said.
Steel and pig iron
In general, Metinvest does not expect considerable changes in steel and pig iron production in 2020 compared to 2019.
"Surely we hope that the market will allow us to produce and sell more, but everything will depend on market conditions. If it is more profitable for us to produce commercial pig iron and slabs than iron ore, we will do so. And conversely, if the market is as it is, we will sell iron ore," the Metinvest CEO said.
Domestic market
The Company does not expect a surge in consumption in Ukraine's domestic market in 2020.
"Our forecast is as follows: a 3% growth will remain primarily due to engineering and non-residential construction," explains Yuriy Ryzhenkov.
The main areas of consumption of Metinvest products however remain unchanged. Firstly, it is production of small- and medium-diameter pipes. Secondly, it is the use of rolled products in production of steel structures. Thirdly, it is supply of metal for renewable energy projects.
"We also expect Ukraine's steel construction market to develop more actively in a normal situation in the country… We hope that an impetus has already been given and that as early as 2020, projects on construction of steel industrial and shopping centers will be launched," Yuriy Ryzhenkov added.
As reported earlier, over the first 9 months of 2019, Metinvest Holding increased production of its key products: steel — by 6% to 5.9 million tons, iron ore concentrate — by 6% to 21.7 million tons, and coal concentrate — by 11% to 2.2 million tons.
Production of pig iron fell by 29% to 847 thousand tons because of the already mentioned factors. At the same time, production of slabs considerably grew, by 26% to 1.4 million tons compared to the first three quarters of 2018. Production of finished products demonstrated just a slight increase of 1% to 4.45 million tons.
Metinvest Holding is an international, vertically integrated mining & metals company. The Group includes coal, coke, mining, steel and rolling plants in Ukraine, the EU and the U.S.
---
---