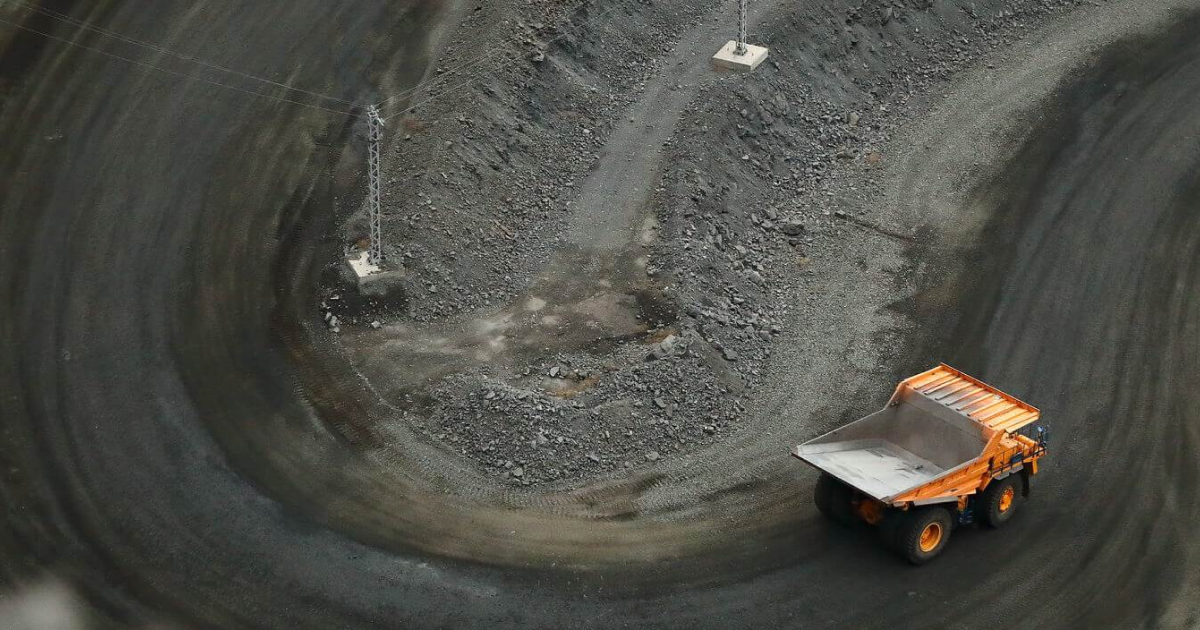 Production of iron ore concentrate reached 9.7 million tons, and coal – 3.69 million tons
In January-September 2022, Metinvest Group reduced steel production by 62% compared to the same period in 2021 – to 2.67 million tons. In the third quarter of 2022, steel production decreased by 43% compared to the previous quarter – to 256 thousand tons. This is evidenced the company's data published on the official website.
Pig iron production for January-September 2022 amounted to 2.47 million tons, which is 65% less than in the same period of 2021. In the third quarter of 2022, the production of pig iron decreased by 48% compared to the second quarter – to 221 thousand tons.
"In addition to the loss of Azovstal and Ilyich Iron and Steel Works, production figures for July-September were also affected by the shutdown of blast furnace №12 and the operation of blast furnace №9 at Kametstal depending on demand and logistical limitations," the report says.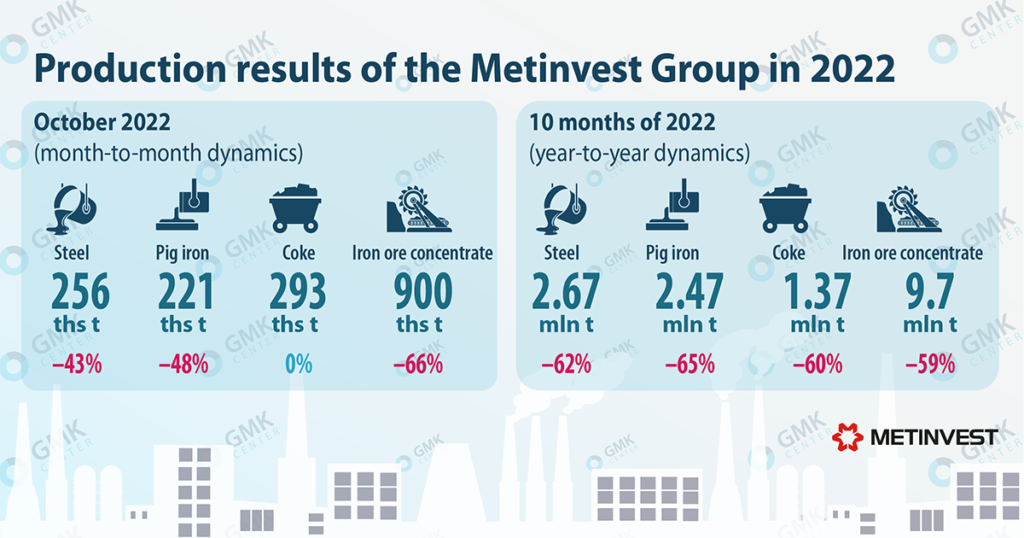 The output of steel products (semi-finished and finished products) for 9 months of 2022 decreased by 59% compared to January-September 2021 – to 3.23 million tons. In the third quarter, the Group's enterprises produced 577 thousand tons of steel products, which is 13% less, than in the second quarter of 2022.
For 9 months of 2022, the Group's enterprises reduced coke production by 60% y/y – to 1.37 million tons, iron ore concentrate – by 59%, to 9.7 million tons, and coal – by 9%, to 3.67 million tons. In the third quarter, 293 thousand tons of coke were produced (at levels of the second quarter), 900 thousand tons of iron ore (-66%) and 1.26 million tons of coal concentrate (+9%).
"Ukrainian enterprises of the Group, except for those located in Mariupol and Avdiivka, continue to work at different levels of loading, taking into account safety, logistical and economic factors," the company notes.
As GMK Center reported earlier, in 2021, Metinvest Group increased production of steel by 15% compared to 2020 – up to 9.5 million tons. The output of pig iron for the year also increased by 15% – up to 9.7 million tons. The production of iron ore concentrate amounted to 31.34 million tons (+3%).
At the end of June 2022, Metinvest announced the suspension of operations at the Southern, Ingulets and Northern mining and processing plants. Southern, Ingulets will be suspended from July 1st, and Nothern – from mid-July.
The company explains this decision through challenging logistics, high costs of steel production and external factors, namely significant drop in iron and steel prices and reduction in demand for raw materials.
Also, from July 1, the capacity of Kametstal was reduced to one blast furnace. Only Central Mining continued to operate, but with reduced capacity. On November 4, the company announced the recovery of the Southern Mining's works after 4 months of downtime.
---
---