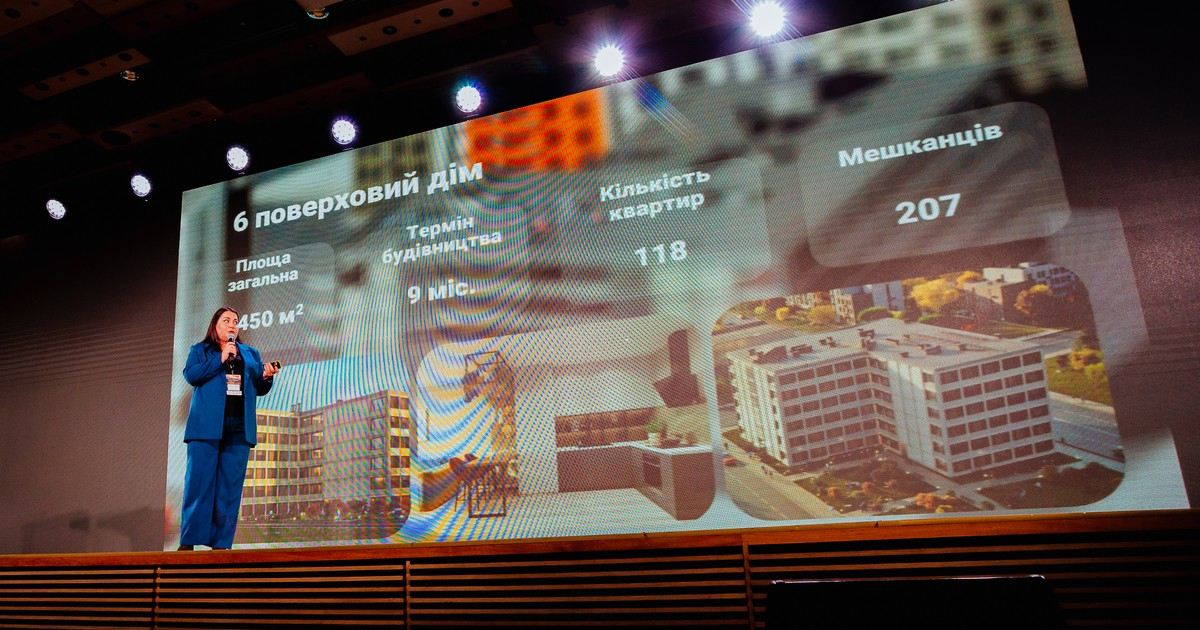 The company offered Ukrainians 13 types of steel buildings, each of which is made in several versions
Metinvest-SMC, the sales company of the Metinvest Group, presented «Steel Dream» concept of reconstruction of Ukraine at the architecture and construction BUSINESS FORUM «Reconstruction of Ukraine. Change strategy for architects, developers and builders». This is stated in the press release on the company's website.
The business forum, the general partner of which was Metinvest, was dedicated to tools and strategies for the post-war reconstruction of infrastructure and housing destroyed by the war.
«Steel Dream» is a concept for the reconstruction of the country, which includes a set of ready-made solutions for the construction of housing and social infrastructure from steel, which can be adapted to the needs of specific communities.
«Metinvest is ready to participate in Ukraine's recovery. The Group will not only supply steel for construction but will also use its experience and expertise to make the reconstruction process more efficient, faster and easier. As a big business, we have taken on the responsibility to develop a general concept for rebuilding the country. I hope it will become an impetus to turn dreams into action,» said Yuriy Ryzhenkov, CEO of Metinvest Group.
Metinvest-SMC specialists have developed projects of 13 types of steel buildings, each of which is made in several versions taking into account different conditions and circumstances. This is a residential building – houses on 1-8 floors, a dormitory, a hotel; social infrastructure – school, kindergarten, outpatient clinic; infrastructure facilities – parking lot, sports complex and underground shelter.
In general, the concept envisages more than 200 ready-made building projects based on three steel prefabricated elements (prefab solutions): frame, module and platform.
Such solutions are characterized by inclusiveness, environmental friendliness and speed of construction, in particular, the construction period of a one-story building is 2 months, an eight-story building – 9 months, and a kindergarten – half the time it usually takes. The projects also contain a complete package of documents, including estimates, construction schedules, planning, and technical solutions.
"We have developed a city concept that will help communities affected by the war. The community can choose our design for a house, school, etc., adapt it to their needs, attract state or international funds, and start construction immediately. These are comprehensive solutions that can be used by everyone. We promote the principle of 'building Ukrainian', so we have brought various domestic manufacturers together with the project,» said Igor Tonev, CEO of Metinvest-SMC.
The company involved architects, planners and designers to work on the concept. More than 15 plants of steel structures, as well as producers of building materials, are ready to participate in the project.
As GMK Center reported earlier, in 2022 the Metinvest Group, taking into account associated companies and joint ventures, transferred UAH 20.5 billion taxes and fees to the budgets of all levels in Ukraine. In the structure of taxes and fees, the largest were the income tax – UAH 6.6 billion, the single social contribution – more than UAH 4 billion, and the personal income tax – UAH 3.7 billion.
Since the beginning of the war, the company allocated more than UAH 3.1 billion for Ukraine, more than UAH 1.6 billion of which are for the needs of the army through Rinat Akhmetov's Steel Front military initiative.
---
---