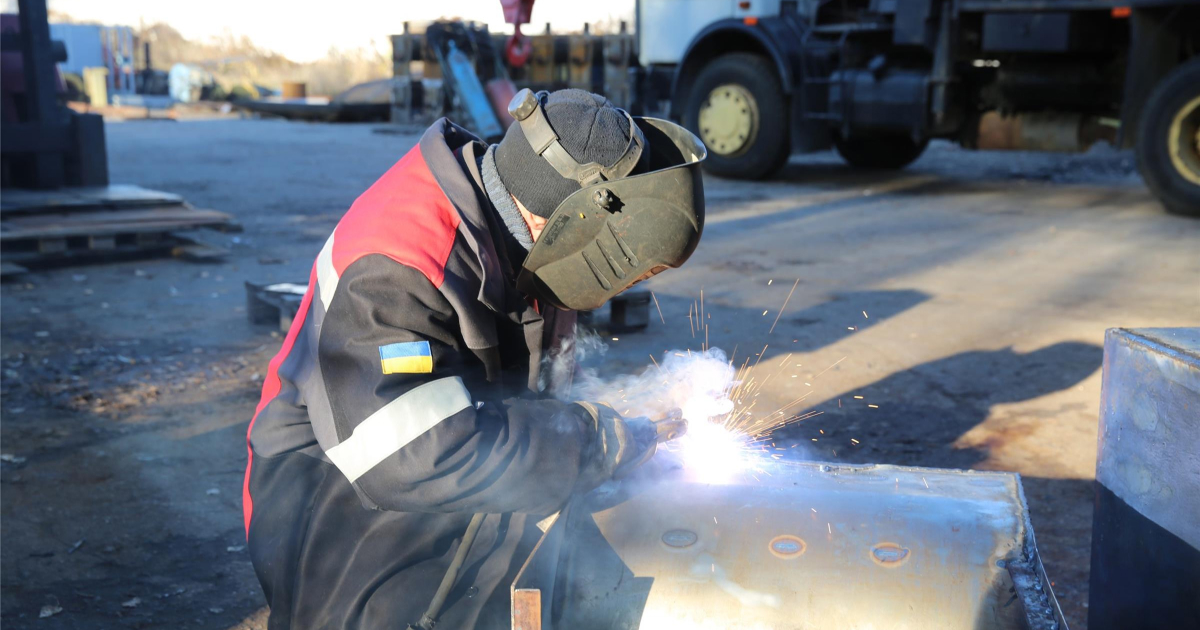 Metinvest-SMC provided partners with more than 93 tons of steel free of charge for the producee of furnaces
Metinvest Group, with its own forces and the forces of partners, produces 2,500 field stoves for defenders of Ukraine and residents of front-line cities and provides solid fuel for them. This is stated in the press release of Metinvest.Media.
"The coming winter will not be easy. Ukraine is at war with a terrorist state that deliberately damages energy systems. As a reliable support of Ukraine, Metinvest Group made sure in advance that civilians and military personnel had means of heating. For this purpose, the company sends steel stoves, firewood and coal to the front line and to settlements near the hostilities," the message says.
The company produces stoves together with partners – Ukrtransgaz Gas storage operator of Ukraine, Vzirets-2000 VKF, public organization «Help Together», Ternopil Military Committee, «Spilka Chornobyl» (Ternopil) and representatives of various volunteer associations, military parts. At their request, Metinvest-SMC handed over almost 93 tons of steel free of charge.
Cooperation with Ukrtransgaz is one of the most fruitful – the company has already produced 350 stoves of various types. The specialists of Metinvest-SMC have already made about 100 products, and directly at the enterprises of Metinvest – more than 200 bourzuyoks.
"This winter we will have to face unprecedented challenges. But I believe in the Armed Forces, and also in the incredible resilience of Ukrainians. Metinvest has also been doing everything from the first day of the war to ensure that our country survives the fight against the enemy. We provide strong economic support, provide defenders with the necessary equipment, and care for people affected by the war. A difficult period is ahead, but together, shoulder to shoulder, we will be able to go through this path and win," said Yuriy Ryzhenkov, CEO of Metinvest Group.
As GMK Center reported earlier, since the beginning of the Russian invasion, Metinvest Group has handed over 150,000 body armors to the Armed Forces of Ukraine (AFU). Thus, every tenth body armor in the Armed Forces is made of Metinvest steel or purchased by the Group.
In general, since the beginning of the war, the amount of assistance from Metinvest to Ukraine and Ukrainians has reached more than UAH 2 billion. 1.3 billion of them is directed to support the army and help the military.
---
---