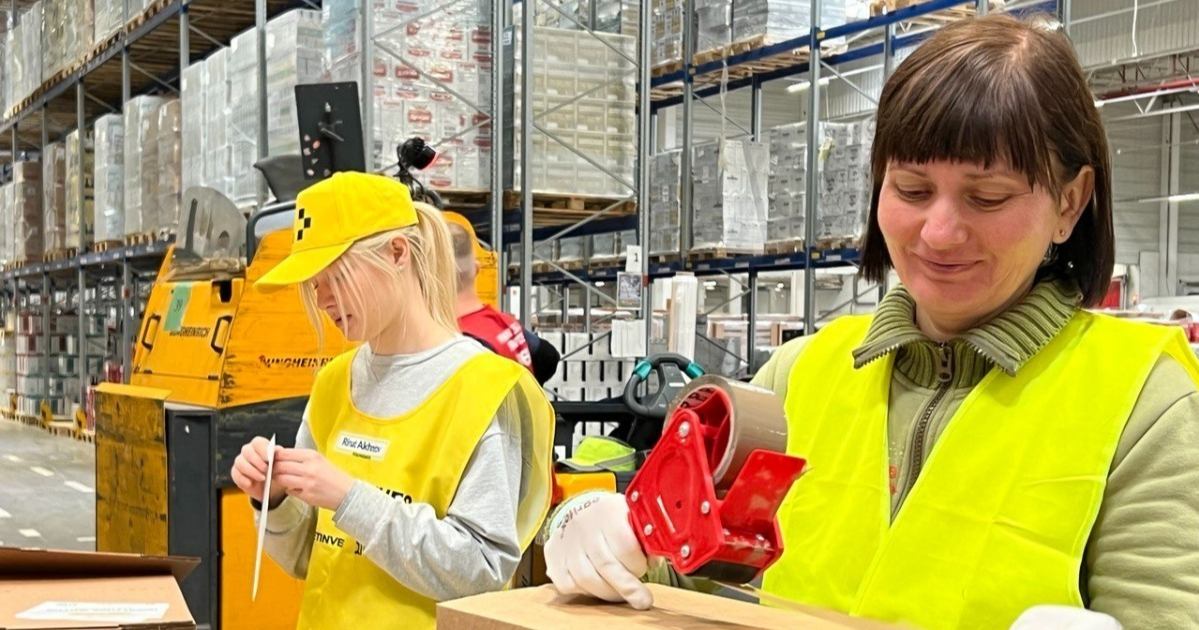 A large batch of products for 50,000 humanitarian kits will be purchased from the new partner at producer's prices
The «Saving Lives» humanitarian project, implemented by the Metinvest Group in coordination with the Rinat Akhmetov Foundation, has started cooperation with the international supermarket chain ALDI. Metinvest.Media reports about it.
A large batch of products will be purchased from the new partner at the producer's prices. It will be enough to form 50,000 humanitarian kits for residents of the frontline regions of Ukraine.
"The German chain of discount supermarkets ALDI is one of the largest in the world. It has more than 10,000 stores in 20 countries. Thanks to minimal mark-ups, extensive network and unification of the assortment, ALDI has kept affordable prices for its products at a high level of quality for decades. That is why the humanitarian initiative «Saving Lives» decided to join forces with ALDI and start forming kits from the network's food products to help thousands of Ukrainians," the message says.
The grocery set from ALDI includes canned meat and fish, flour, pasta, cereals, salt, sugar, oil. The first batch of 10,000 humanitarian packages has already been collected in Europe and will soon be sent to Ukraine.
"The humanitarian situation in Ukraine remains tense. To the frontline territories, where there are problems with food supply, de-occupied cities and towns were added, where people also need our help. This means that the front of our activity is increasing. That is why the expansion of the «Saving Lives» network of partners is especially timely," comments Oleksandr Vyshnyakov, head of the «Saving Lives» humanitarian project.
Product sets are purchased thanks to the financial assistance of Metinvest and project donors.
During the existence of the humanitarian project, approximately 90 companies from all over the world joined it. Their financial aid already amounts to €1.7 million. More than 250,000 Ukrainians have already received humanitarian aid – food, hygiene kits, medicines.
As GMK Center reported earlier, in June 2022, the information and analytical center GMK Center signed a memorandum of understanding with the Saving Lives. The agreement was signed in order to prevent a humanitarian catastrophe and help the population of Ukraine. The memorandum includes the implementation of joint projects, in particular, informing on the humanitarian activities of the Saving Lives Foundation – to attract new partners and increase assistance opportunities.
You can support the activity of the Saving Lives project by link.
---
---