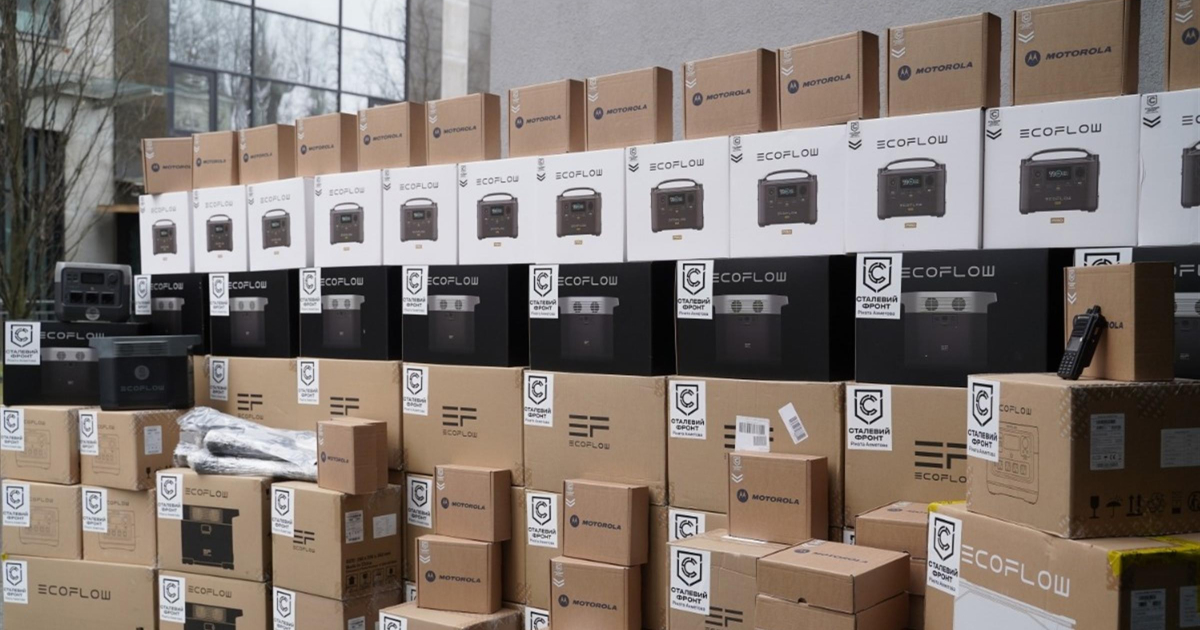 The company supplies the military with generators, batteries and charging stations
Since the beginning of the full-scale war, Metinvest Group has handed over almost 450 backup power systems, batteries and portable chargers to the defenders of Ukraine at the front and at social facilities in the cities of presence. This is stated in the Metinvest.Media's press release.
«This winter was the hardest for Ukrainians, but it proved that we cannot be plunged into darkness. Especially when there is support from friends. For the defenders of Ukraine and residents of the cities of presence, it is Metinvest, which supplies backup power systems free of charge. In the conditions of energy terror carried out by the Russian Federation, such equipment is a very necessary thing that allows the military and civilians to stay in touch, with light and heat,» the message says.
On the front, generators help ensure reliable power supply of military facilities and equipment – radios, telephones and other communication systems, on which the success of combat missions depends. Equipment is also needed to create a more comfortable life for soldiers.
In the absence of a stable power supply, charging stations are also in great demand. Unlike generators, they do not create excessive noise, which is very important on the front line.
In general, to ensure reliable power supply of military facilities and equipment, Metinvest handed over 273 generators and charging stations to the defense forces of Ukraine. In addition, the soldiers received solar panels and more than 160 portable chargers and batteries.
In the cities of presence, backup power supply systems from Metinvest are installed mainly at critical infrastructure facilities. In particular, in Pokrovsk boiler houses, in hospitals in Myrnograd, Kryvyi Rih and Zaporizhzhia. In Kamianske, the company purchased a generator to equip the Point of Invincibility at the base of the 35th State Fire and Rescue Department. In total, Metinvest transferred 11 generators to social facilities in the cities of its presence.
As GMK Center reported earlier, since the beginning of Russia's full-scale war against Ukraine, Metinvest has handed over to Ukrainian military personnel in the hottest areas already 200 special mobile shelters, produced at the company's enterprises.
In general, through Rinat Akhmetov's «Steel Front» military initiative, Metinvest directed more than UAH 1.8 billion to support the Ukrainian army. In addition to mobile shelters, the company independently and together with partners set up the production of other steel products for the needs of the military. Among them are plates for body armors, anti-tank hedgehogs, minibastions, hard protection elements for front-line vehicles, field stoves and sapper cats.
---
---