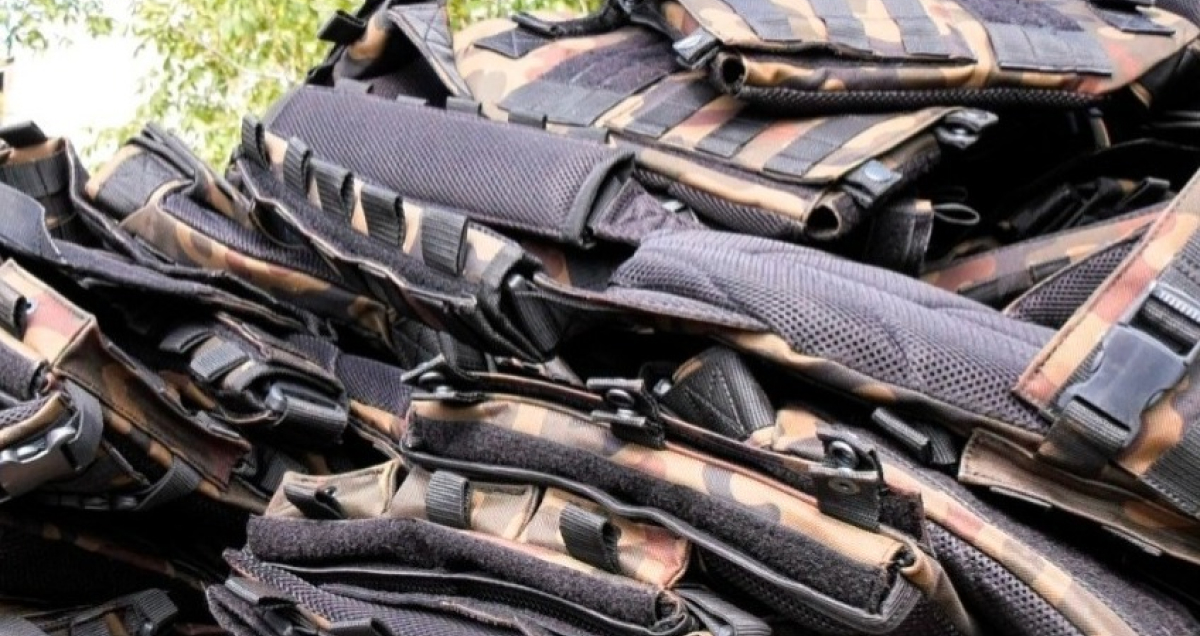 Plates for body armors are produced at the company's enterprises
Metinvest group handed over another batch of 100 body armors to servicemen from the Donetsk region. This is stated in Metinvest.Media's press release.
"Armored vests protect servicemen performing combat missions from shrapnel and bullet injuries. Our unit will use them in the hottest places, so this help is very appropriate now. We are grateful to the Metinvest Group for it and hope for the same cooperation in the future," the military said.
Plates for body armors are produced at Metinvest enterprises. The shooting results showed that the 5.45 and 7.62 calibers do not shoot them.
"Since the first days of the war, the company has provided assistance to our employees, their family members and, of course, the military. Recently, as part of the «Steel Front» military initiative, we handed over 100 body armors to Ukrainian defenders. We really hope that they will help save the lives of the boys who defend our land," said the CEO of Metinvest Pokrovskugillia Andriy Akulych.
In total, the company will provide more than 110,000 body armors for the Ukrainian military. Such a number will cover a significant part of the Armed Forces' needs, in particular, the mobilized employees of Metinvest.
As GMK Center reported earlier, Metinvest Group handed over a batch of 300 unmanned aerial vehicles (UAV) with a total cost of UAH 50 million to the Main Intelligence Directorate (MID) of the Ukrainian Ministry of Defense and the Ground Forces.
In general, the Metinvest directed more than UAH 1.9 billion to the needs of the army, support of the national economy, assistance to employees and civilians.
---
---