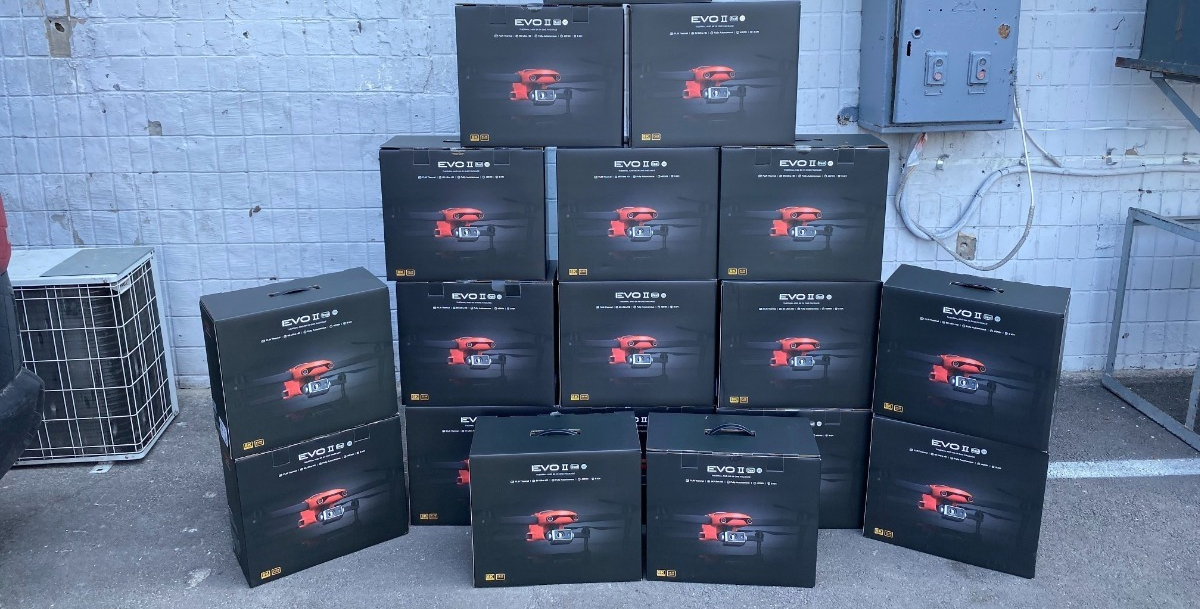 (c) metinvest.media
This is a record batch of unmanned aerial vehicles, which the company has handed over to the defenders since the beginning of the war
Metinvest Group handed over a batch of 300 unmanned aerial vehicles (UAV) with a total cost of UAH 50 million to the Main Intelligence Directorate (MID) of the Ukrainian Ministry of Defense and the Ground Forces. This is stated in the Metinvest.Media's message.
"In war, drones are indispensable "participants" in tactical operations. Every day, with the help of drones, the military collects and transmits data about the movement or location of the enemy, guides and adjusts artillery, helping to hit the enemy with aimed fire. These "minispies" give a significant advantage on the battlefield, which is why they are so necessary for our defenders. Unfortunately, the life of a frontline drone is short – up to ten successful flights. And then the number of technological devices needs to be replenished," the message informs.
The new drones are equipped with thermal imagers and optical zoom. The devices have additional batteries, their flight range is 10 km, and the time in the air is approximately 40 minutes. Specialists of the MID and the Ground Forces will additionally carry out special processing of the drones' software so that they can perform their tasks efficiently.
In total, since the beginning of the war, Metinvest has handed over approximately 800 drones to the defenders of Ukraine.
"No one from private business supplies UAVs to the army in such a quantity. It is also indicative that our company purchased more of this equipment than the "Army of Drones" program initiated by the Ministry of Digital. We understand that drones are consumables, so we will continue to supply them until victory," said Oleksandr Vodoviz, the head of the Metinvest's CEO's project office.
As GMK Center reported earlier, Metinvest's Zaporizhzhia enterprises have already produced 10 modular mobile shelters for dugouts for the Ukrainian military. The company plans to produce 20 such structures per month.
In general, the Metinvest directed more than UAH 1.9 billion to the needs of the army, support of the national economy, assistance to employees and civilians.
---
---