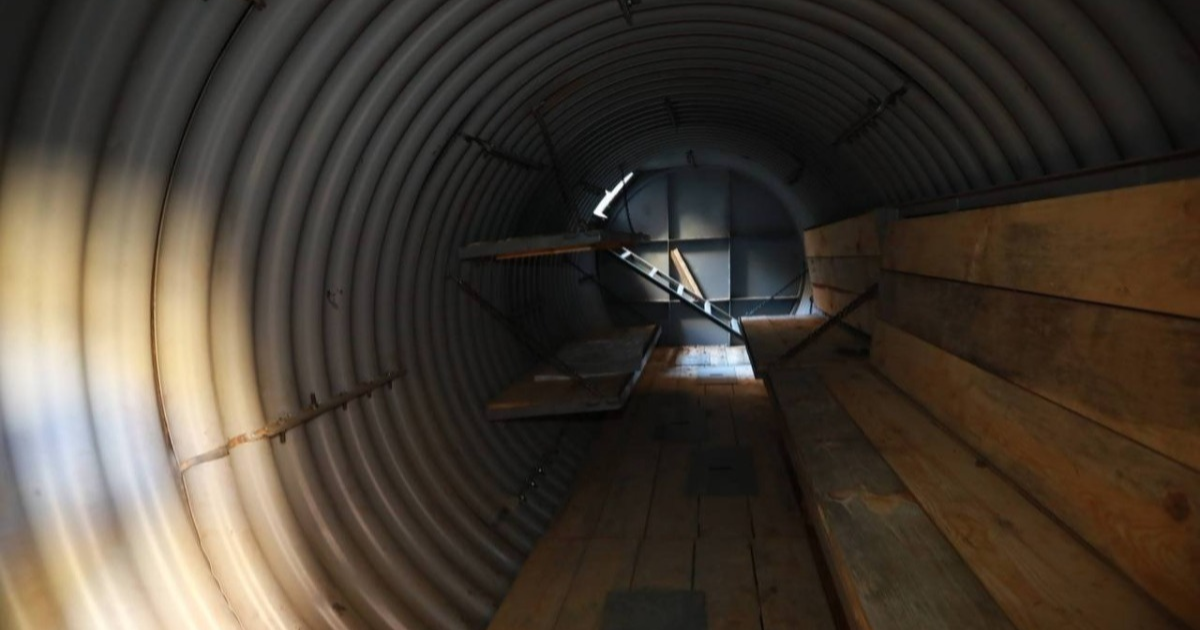 (c) Metinvest
Eight structures have already been installed, two more have been sent to the front line
Enterprises of the Metinvest Group have already produced 10 modular mobile shelters for dugouts for the Ukrainian military. This is stated in the press release of Metinvest-Media.
Eight such capsules have already been installed, two more have been sent to the front line. These defensive structures are buried to a depth of 1-1.5 m, and have a ceiling of wooden beams on top.
As the Zaporizhstal's head of engineering Mykola Petryakov told, the company plans to produce 20 such structures per month. The project and drawings are ready to be shared.
"This development was still in Soviet times. Our specialists and the Armed Forces undertook to finalize the structure – to reduce its size and make it more mobile – so that it would be easier to assemble under enemy fire," he noted.
Capsule is mobile, it is easily assembled from several elements weighing up to 50 kg, which can be moved and installed by several people. The structure can also be quickly disassembled. It is made of corrugated steel that can withstand a 150 mm projectile. The construction cost is about UAH 200,000, but Metinvest provides them for free.
"This is one of the most convenient and reliable developments. Shower rooms, dining rooms, and even barracks can be arranged in these buildings. The structure can be of any size," said the major Oleksandr Pikovets, commander of the engineering battalion.
According to the Zaporizhzhya military administration's head Oleksandr Starukh, the region has been fortified since the beginning of March. Wood was brought here from six regions, equipment – from 10. Now special units of the Armed Forces' engineering troops work here, and they need timely delivery of components.
As GMK Center reported earlier, since June 2022, the steel trading company Metinvest-SMC has received about 100 requests for the production and supply of 27,000 armor plates for the Ukrainian military.
---
---