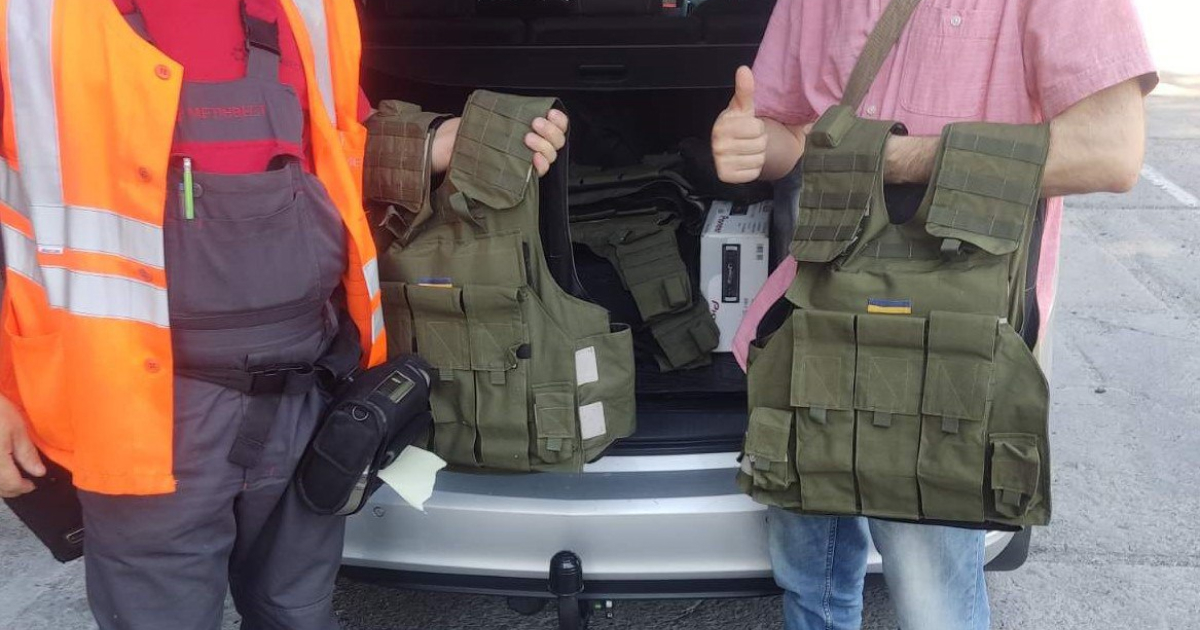 (c) metinvest-smc.com
The company provides armor plates to the military for free
Since June 2022, the steel trading company Metinvest-SMC has received about 100 requests for the production and supply of 27,000 armor plates for the Ukrainian military. The company's press release informs about it.
"From the first days, we shipped steel to anti-tank hedgehogs, then we established cooperation with partners and provided steel for the production of gas stoves and demining cats. Metinvest specialists also engaged in the production of steel for body armors, and later, adapting our technologies, began to produce armor plates as well," the message reads.
The company announced free  providing of armor plates for the military at the end of June. Since then, about 100 requests for the supply of ammunition have been received.
Requests for armor plates were distributed as follows:
territorial defense – almost 60%;
military units – about 30%;
local authorities, employees of communal structures and volunteers – about 10%.
After the requests were processed, production and work with partners were planned to meet the demand and provide the plates to everyone who needed it.
The company made a lot of efforts to get the plates to the frontline areas – the eastern, central and southern parts of our country – as quickly as possible.
"We managed to set up the production of armor plates from scratch. Therefore, in the near future, another 25,000 items will be added to the 4,000 products we had in stock. Production does not stop for a minute, because we understand that this is an urgent need for the military," the company summarizes.
Earlier, GMK Center reported, that Metinvest-SMC launched the supply of hot-rolled sheet for further thermal treatment and production of hard armor protection elements of equipment. The products can be used to strengthen off-road vehicles and other passenger cars for the military, medical transport, utility vehicles and other equipment operating in the high-risk area.
---
---