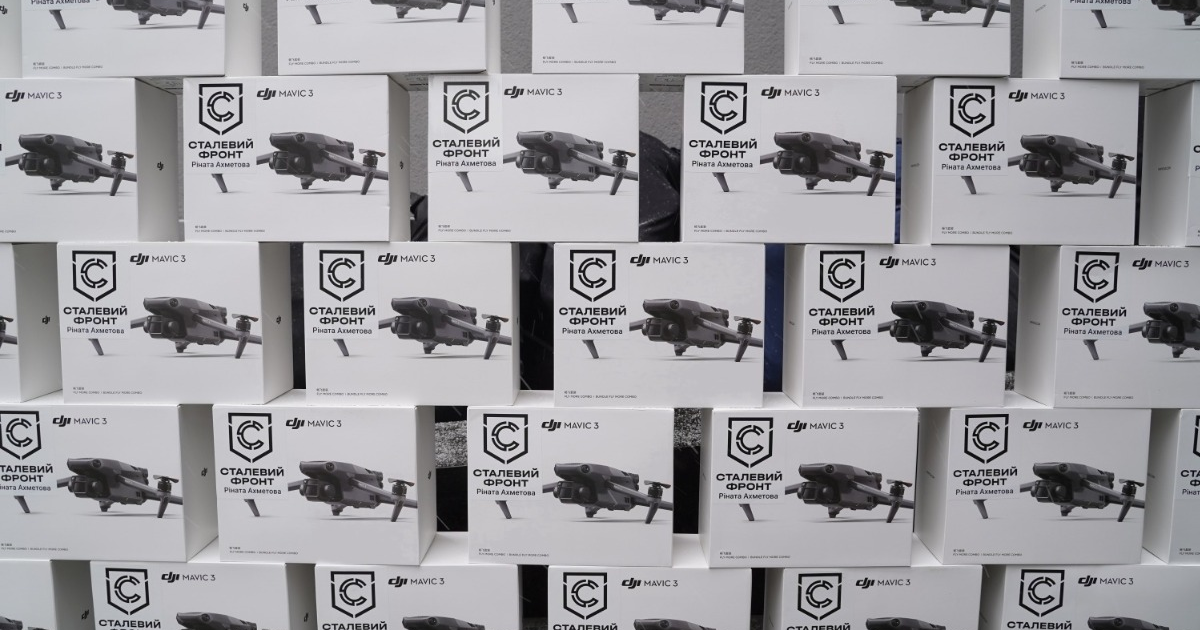 Drones for scouts
The defenders of the country also received winter uniforms and tactical shoes
Metinvest Group handed over another batch of aid – 50 DJI Mavic 3 drones – to specialists of the Main Intelligence Directorate (MID) of the Ministry of Defense. It is stated in the Metinvest.Media's message.
The Fly More Combo model of copters includes the maximum equipment: a protective bag, additional blades, batteries. The software of these drones better protects the pilot from spoofing (confusion of coordinates) and detection of the remote control. Drones also have powerful optics and a good navigation system.
In addition, scouts were given 100 sets of winter uniforms, 100 sets of thermal clothing and tactical shoes.
According to Oleksandr Vodoviz, head of the project office of the Metinvest Group's CEO, since the beginning of the war, the company has been supplying the defenders of Ukraine with cars, equipment, special ammunition, energy equipment, tracking devices, and seasonal uniforms. Unmanned aerial vehicles are in the greatest demand on the front line, and Metinvest purchases large batches of licensed equipment abroad. In total, since the beginning of the full-scale invasion of the Russian Federation, the company has transferred more than 1,200 drones to various units of the country's defense forces.
As GMK Center reported earlier, Metinvest Group has already delivered a hundred special mobile shelters to the front. Most of them protect the defenders of the country in the areas of the front where there are fierce battles, in particular near Bakhmut. Security modules that allow to quickly set up mobile shelters on the front line are among the most sought-after means of protection. The production of one protective capsule requires almost 2 tons of steel.
Also, the company recently handed over 550 bulletproof vests of the 4th protection class within the framework of Rinat Akhmetov's Steel Front military initiative. These bulletproof vests will withstand 5.45 and 7.62 caliber hits. Reliable armor of Metinvest's own production will protect the lives of servicemen who will join the ranks of the Armed Forces of Ukraine in Zaporizhzhia.
---
---