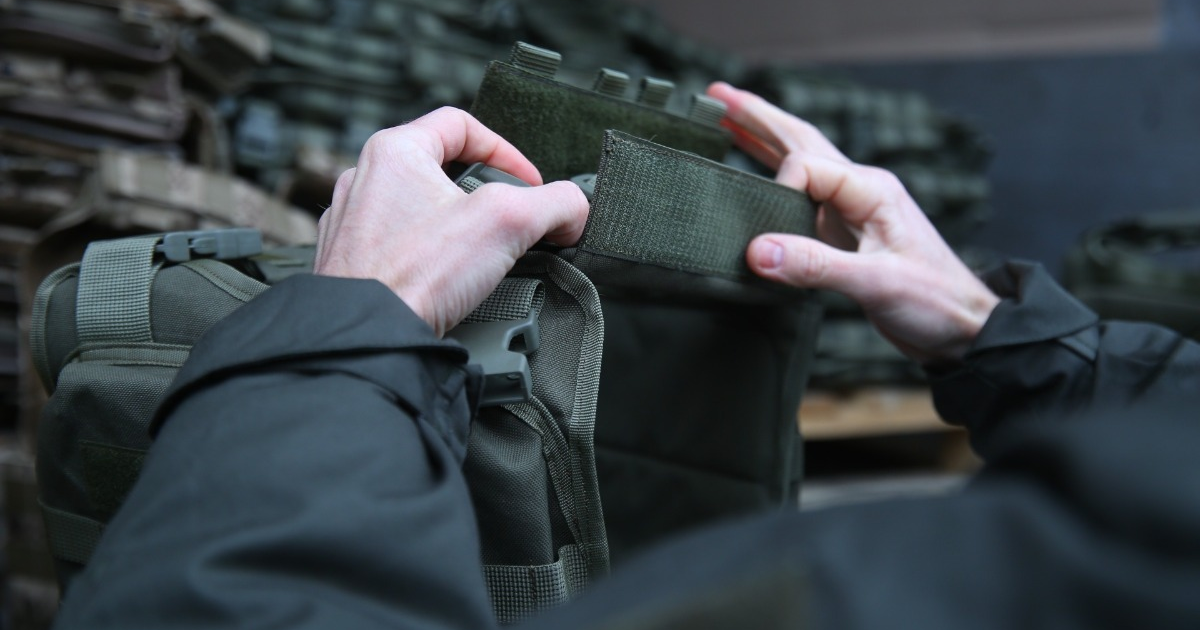 Body armors from Metinvest
Defensive ammunition was received by fighters in the Zaporizhzhia direction
Metinvest Group handed over another batch of body armors to the National Guard. Three thousand units of ammunition will protect the soldiers of the National Guard of Ukraine (NGU) in the Zaporizhzhia direction. It is stated in the message of Metinvest.Media.
Body armors are certified, has a protection class of 4+, can withstand hits of 5.45 and 7.62 calibers.
According to Oleksandr Mironenko, operational director of the Metinvest Group, assistance to the Ukrainian army will continue in the future. The company does not stop, so all other units of the army will systematically receive help from it within the framework of the military initiative Steel Front of Rinat Akhmetov.
"When the personnel is protected, it performs the task of protecting our country much better. This armor will go to the newly formed units, which will continue to liberate our country until the borders of 1991," said Andriy Belyaev, commander of the Zaporizhia brigade of the NGU.
As GMK Center reported earlier, has already delivered a hundred special mobile shelters to the front. Most of them protect the defenders of the country in the areas of the front where there are fierce battles, in particular near Bakhmut. Prefab structures are produced at the company's enterprises. Structures made of corrugated steel with a thickness of 2 mm were modified from the Soviet model by the Ukrainian military with the help of steel engineers of Metinvest.
Also, since the beginning of the war in Ukraine within the framework of the military initiative Steel Front of Rinat Akhmetov, Metinvest Group bought for the army more than 1100 drones. The drones will be sent to the eastern and southern directions of the front, in particular to the hottest spots – Bakhmut, Avdiivka, and Vugledar.
---
---