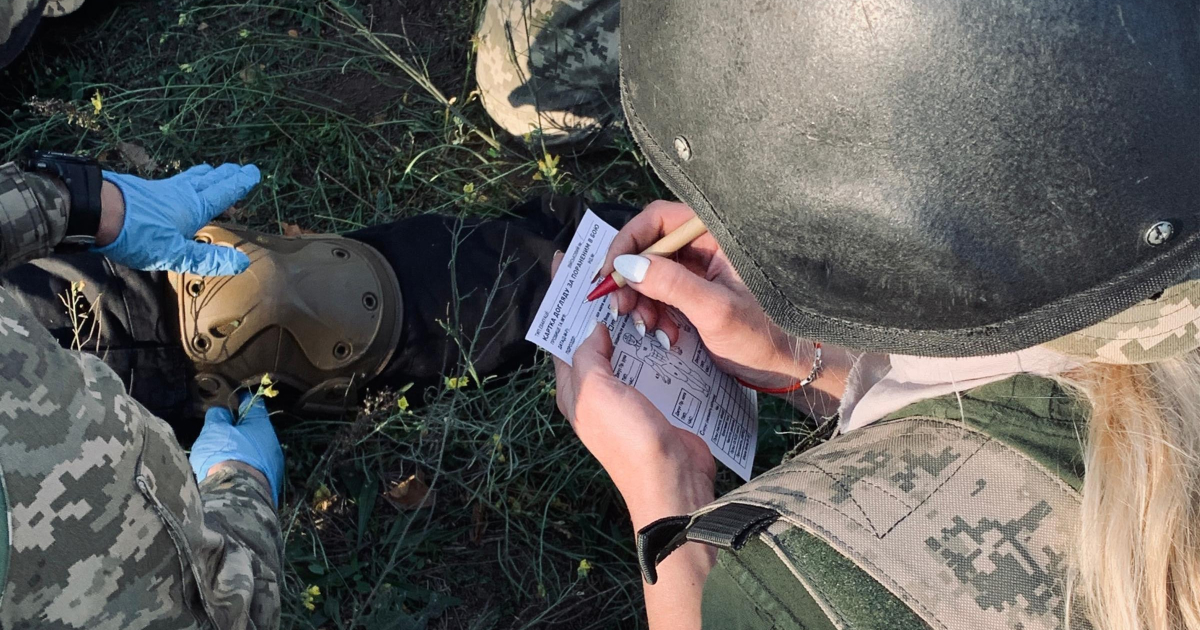 First aid skills are an integral part of the modern training of the Armed Forces' servicemen
Metinvest Group allocated UAH 4 million to the development of tactical medicine for Ukrainian military personnel. As part of the support of the Armed Forces of Ukraine (AFU), the company cooperates with the PULSE charity fund. This is stated in the press release of Metinvest. Media.
"First aid skills are an integral part of the modern training of servicemen of the Armed Forces of Ukraine. They provide an opportunity to support the life of the injured person until qualified medical assistance is provided. During the war, the number of defenders of Ukraine increased significantly, so the need for qualified medical training of the military also increased," the message says.
The PULSE charity fund conducts training for the Armed Forces and other defense units. Thanks to the financial support of donors, including Metinvest, trainings for the military are conducted free of charge.
All funds go to the organization of training in the war zone. Funding allows, first of all, to provide the material and technical base of training: high-quality materials for practicing skills, logistics, payment of instructors.
In March-November 2022, more than 10,000 servicemen received basic tactical and medical training from PULSE. In total, there is a need for training of approximately one million people.
PULSE trains representatives of almost all types of military: Ground Forces, Air Force, Navy, Medical Forces Command, Security Service of Ukraine, National Police, State Emergency Service, intelligence and special units, etc.
The purpose of training is to provide skills for self- and mutual aid on the battlefield. The foundation is trying to make the Ukrainian military training system identical to the American one.
"Metinvest is doing everything it can to ensure that as many defenders of Ukraine as possible return home. But equipment and materials alone are not enough to save lives in the conditions of hostilities. It is important that the soldiers themselves possess the necessary knowledge and skills. Therefore, we supported the PULSE initiative, which teaches tactical medicine to our soldiers. Qualified timely medical assistance is crucial for saving a victim with a combat injury," said Yuri Ryzhenkov, CEO of Metinvest Group.
As GMK Center reported earlier, Metinvest with its own forces and the forces of partners, produces 2,500 field stoves for defenders of Ukraine and residents of front-line cities and provides solid fuel for them. For these purposes, Metinvest-SMC handed over almost 93 tons of steel free of charge.
Also, since the beginning of the Russian invasion, Metinvest Group has handed over 150,000 body armors to the Armed Forces of Ukraine. Thus, every tenth body armor in the Armed Forces is made of Metinvest steel or purchased by the Group.
In general, since the beginning of the war, the amount of assistance from Metinvest to Ukraine and Ukrainians has reached more than UAH 2 billion. 1.3 billion of them is directed to support the army and help the military.
---
---