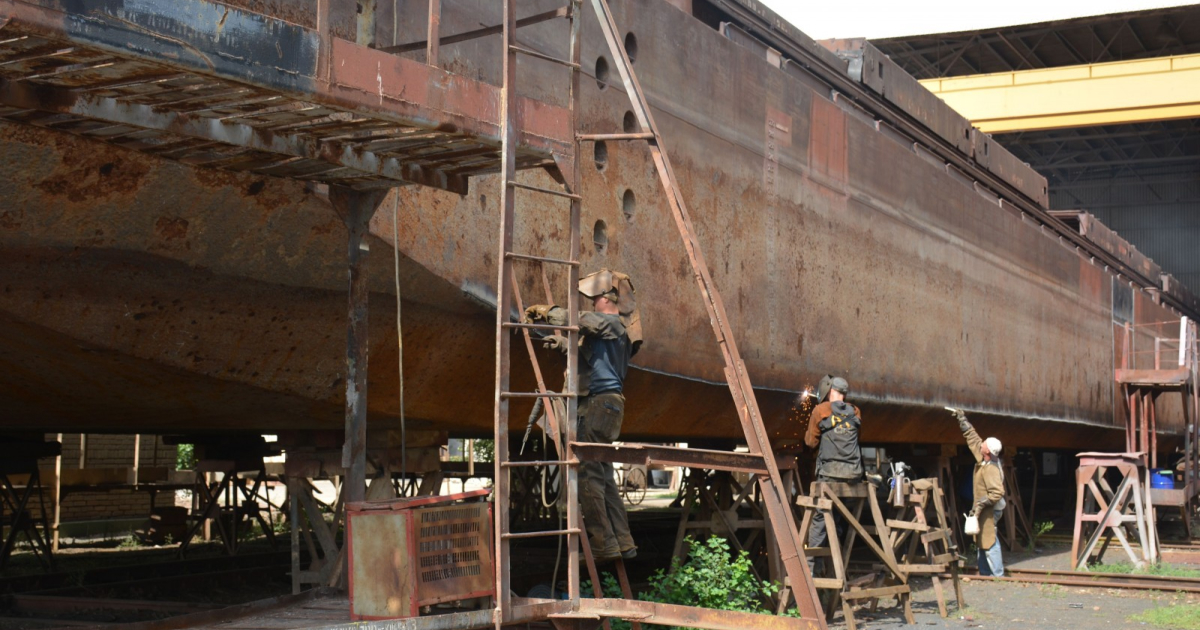 (c) udp.one
During this period, tugboats, self-propelled dry vessels and barges passed through the factory facilities of the enterprise
The Kiliya Shipbuilding and Shiprepair Plant (KSSP), which is a part of Ukrainian Danube Shipping Company (UDP), has repaired 31 units of the fleet since the beginning of 2022. This is reported by UDP's press release.
"This year's program of UDP fleet's repair and restoration is the largest in the last decade. 31 units of the fleet have already passed through the factory facilities," the company reports.
Specialists of the plant carried out factory, dock and inter-ship repairs of tugboats, self-propelled dry vessels and barges.
At the same time, at the beginning of the program, priority was given to the repair of barges, because the company did not have enough tonnage for cargo transportation. Now the shipping industry is making attempts to put the vessels under complex repair – the motor ship and the barges from which the caravan is formed.
Also, during this period, the share of capital repairs, which include the replacement of body metal, capital repairs of engines, and attached equipment, has increased significantly.
"Now the main priority is quality. The fleet should get a margin of safety for a long time. That is why in the last few months more capital repairs have been carried out than in the last few years. We also consider the possibility to carry out standard repairs of a factory-type barge", informs the UDP.
Due to the increase in the number of repairs, the factory capacity is loaded every day. The company indicates that the repair program is carried out clearly according to the plan and in an organized manner. Currently, the plant is equipped with everything necessary for equipment repairs. Also, an additional equipment for performing painting works to be purchased.
As GMK Center reported earlier, UDP allowed the Kiliya Shipbuilding and Shiprepair plant to use 1 thousand tons of steel from the unfinished hull of the vessel Captain Stolbovsky, which has been on the enterprise's slipway for 15 years, for the repair of ships of the shipping company's fleet.
Also, the UDP has increased the carrying capacity of the fleet by 3 times since the beginning of the war. As part of the fleet repair program, more than 150 fleet units were repaired in 6 months and 35 barges, which had been idle for a long time, were put into operation.
---
---