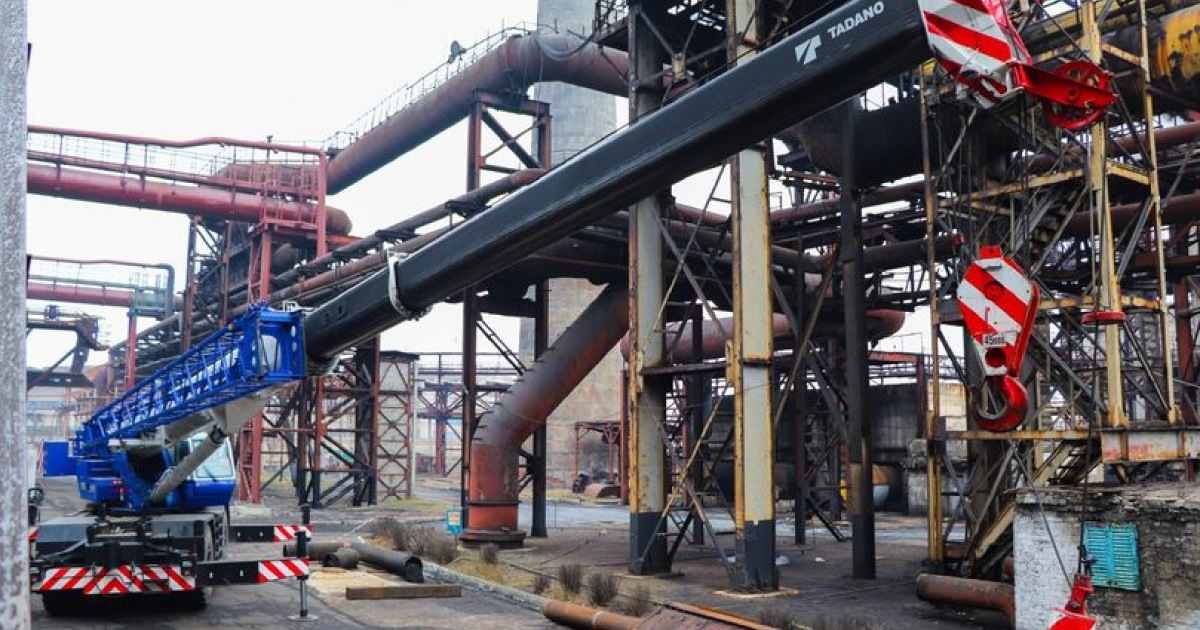 Mobile crane at Kametstal
The weight of the unit delivered from Avdiivka is 30 tons, the carrying capacity is up to 110 tons
The divisions of the Kametstal Iron and Steel Works use a 30-ton mobile crane that was evacuated from the Avdiivka Coke Plant (AKHZ). It is stated in the Metinvest.Media's message.
In order to preserve the equipment of the AKHZ, which is under constant Russian fire, it is delivered to the assets of the Metinvest Group, which are currently working. The weight of the machine transferred to Kametstal is 30 tons, the length of the boom reaches 40 m. The crane is capable of lifting and moving a load of up to 110 tons. At the same time, the equipment has small dimensions and good maneuverability.
The mobile crane will be used during major repairs that require lifting large loads to a height of up to 40 m. This is, in particular, required for work on coke ovens, blast furnaces and other steel production facilities.
Kametstal in 2022 carried out 80 major repairs in production divisions. Also, during the past year, the enterprise carried out 638 planned and preventive repairs.
As GMK Center reported earlier, Kametstal on November 23, 2022, temporarily suspended production due to damage to the energy infrastructure of Ukraine as a result of massive shelling by Russian troops. On December 13, the plant reported about completion diagnostics and repair of the main equipment. The enterprise started the production of cast iron in one blast furnace. On December 28, the company resumed steel production after the blackout, the plant's converter workshop started working after the power supply was restored.
At the beginning of 2023, resumed coke production after forced downtime due to power cuts because of Russian shelling. During the forced downtime, specialists prepared the equipment for resumption of work. One of the stages was the preparation for putting into operation the equipment evacuated to Kametstal from the Avdiivka Coke Plant.
---
---