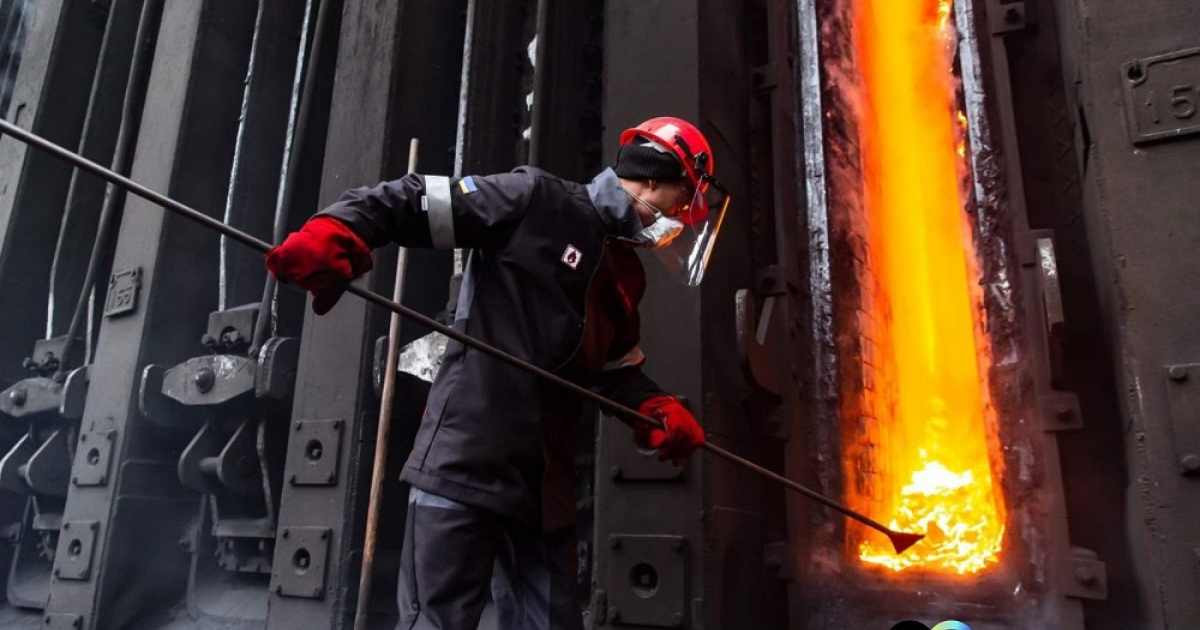 Production of coke at Kametstal
At the beginning of 2023, coke batteries №1 and №5 resumed operation
Kametstal Iron and Steel Works resumed coke production after forced downtime due to power cuts because of Russian shelling. It is stated in the message of Metinvest.Media.
At the beginning of 2023, coke batteries №1 and №5, which started production of blast furnace coke, resumed operation in the plant's coke shop.
During the forced downtime, the specialists of the coke chemical division prepared the equipment for resumption of work. One of the stages was the preparation for putting into operation the equipment evacuated to Kametstal from the Avdiivka Coke Plant (AKHZ). AKHZ is currently in cold storage due to hostilities.
Kametstal implemented a project for the delivery and preparation for operation of the extinguishing wagon, which was previously operated at AKHZ. The equipment is designed for transportation of hot coke after delivery from the coking chambers to the quenching station and further to the sorting station.
Together with the specialists of Kametstal and AKHZ, the specialists of Metinvest-Promservice took part in the implementation of the project – they performed the dismantling and subsequent assembly of the extinguishing wagon. The arrived equipment allows to create a reserve for a working car, ensures its repair.
"Kametstal coke chemists are working selflessly and professionally to bring the equipment to the necessary technological parameters in January," Roman Purys, deputy director of production for the coke chemical division, said in particular.
Currently, the production of ammonium sulfate and the operation of the desulfurization workshop are being resumed in the coke chemical division. Soon they plan to resume the work of the benzene production department, that is, the entire technological chain of coke chemical production will be operational.
As GMK Center reported earlier, at the end of December 2022, Kametstal resumed steel smelting after a forced shutdown on November 23, 2022. It was caused by the damage to the energy infrastructure of Ukraine due to massive missile attacks by the Russians. At the end of last year, converter №2 and machine for continuous casting of billets №3, as well as units of the oxygen-compressor workshop, were restored at the plant.
---
---