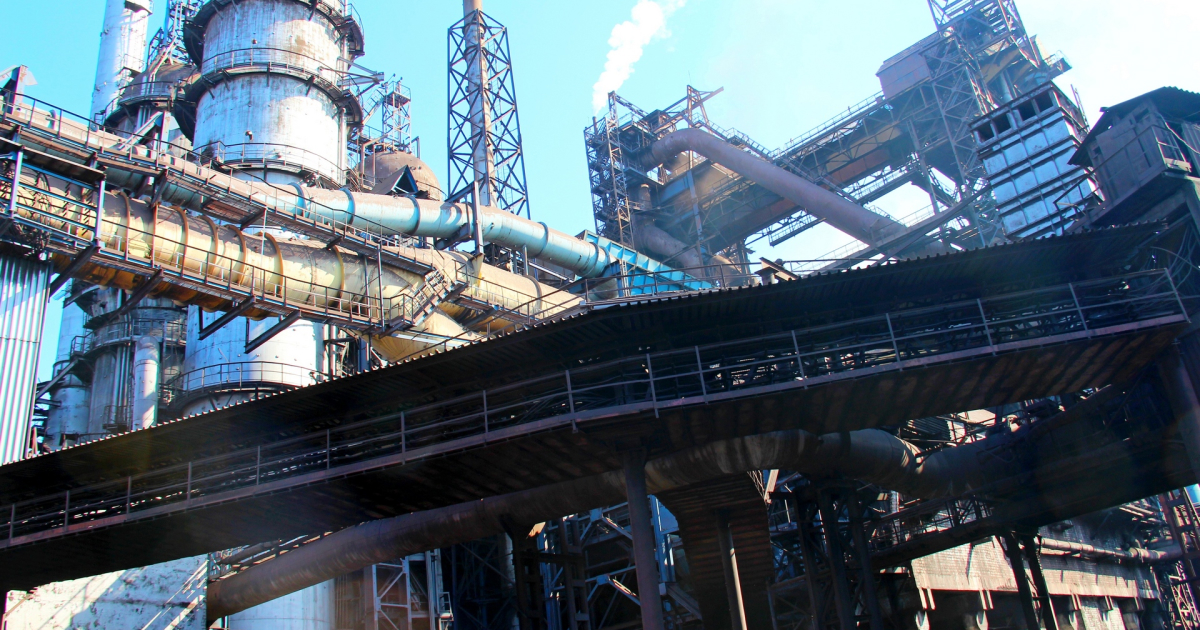 Air heater №6 is also planned to be restored during the second stage overhaul
Kametstal Iron and Steel Works stopped blast furnace №1М for major overhaul of the second stage. This is stated in the press release on the company's Facebook page.
During the works, it is also planned to overhaul air heater №6.
In September, the plant's specialists put air heater №4 into operation at BF №1М after long-term repairs. In the course of the works, a complete restoration of the refractory lining was performed.
Metinvest Promservice's repairmen replaced more than 3,000 tons of lining, which was worn out during the operation of the unit, in particular, combustion chambers, radial walls and dome. Also, the grilles and columns of the pod space have been replaced.
Partially updated cable and conductor products and control devices, repaired control panels and air heater lighting network.
«Stable operation of air heaters plays an important role in saving fuel and increasing the productivity of furnaces, and these are one of the main drivers of shop efficiency. Also, on this unit, for the first time at Kametstal, a ceramic burner was installed, which allows to reduce the load on the walls of the air heater and thereby increase the maintenance period of its operation,» the message says.
During the overhaul of the air heater, its equipment was also partially modernized, in particular, a nozzle with a smaller diameter of the channels was installed. Thanks to this, the heating surface of the unit and the quality of the heating of the blast are increased.
As GMK Center reported earlier, Kametstal began reconstruction of extinguishing towers with the restoration of the technical characteristics of the building to the design values. In addition to the restoration of the building, the railway track of the fire-fighting car will be replaced, a new irrigation device and water supply collector for fire-fighting will be installed.
---
---