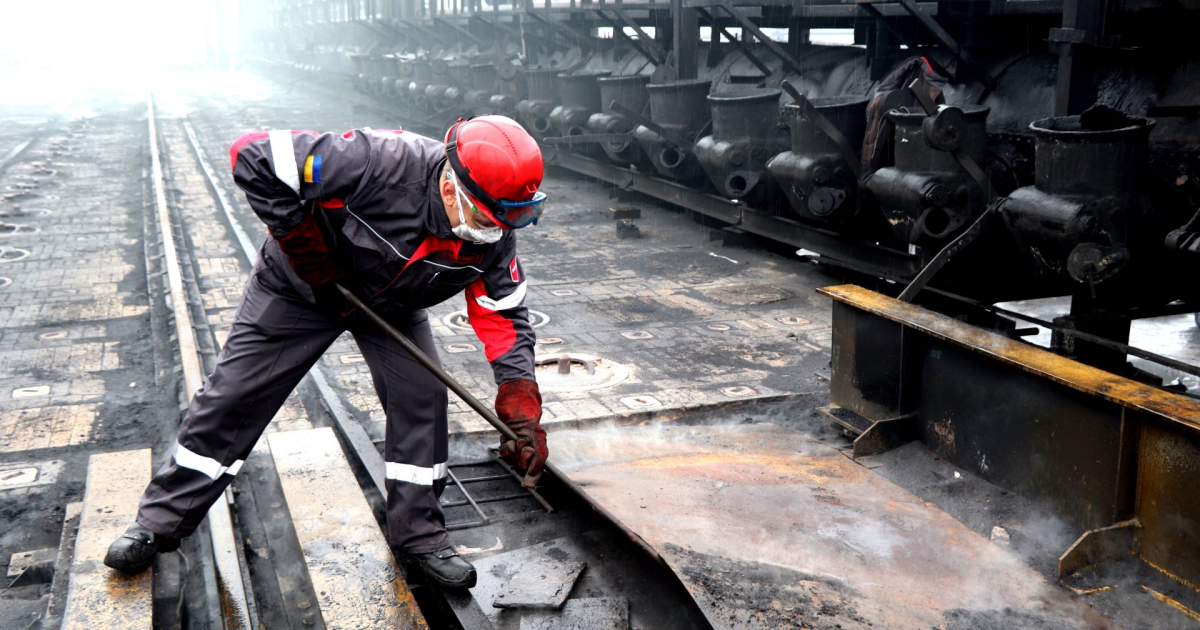 Kametstal
Specialists have already restored 12 walls, 4 more will be repaired
Kametstal Iron and Steel Works continues to implement a large-scale production modernization program. The third stage of transfer of coke battery №5 is underway at the plant. This is stated in the press release on the company's Facebook page.
During the third stage, 12 piers have already been restored, 4 more will be repaired in 2023.
"Modernization of the coke battery is a planned complex of restoration works, designed for several years. During the first two stages, 30 coking chambers were restored. Due to the war and difficulties with the supply of refractory materials, repair work had to be suspended. After the resumption of production, coke chemists continued the capital renewal of the coke battery," the company said.
Currently, repairmen are making efforts to restore the buttress – a supporting wall made of reinforced concrete, which is part of the foundation of the coke battery. Over the years of operation, the structure of the buttress has undergone deformation, which must be restored by reinforcement and laying of new concrete
In parallel with the main works, the steel structures of the final site, intended for the repair of furnace doors, coke machines and coal loading wagons are being renewed. They also plan to repair the intermediate platform between the 5th and 4th batteries.
Completion of the planned stages of transfer will allow to increase production volumes by 1 thousand tons of coke every month.
As GMK Center reported earlier, Kametstal is currently repairing converter №1 in the converter shop. During the repair, a number of the largest mechanical units will be revised and replaced, as well as the lining will be restored.
---
---