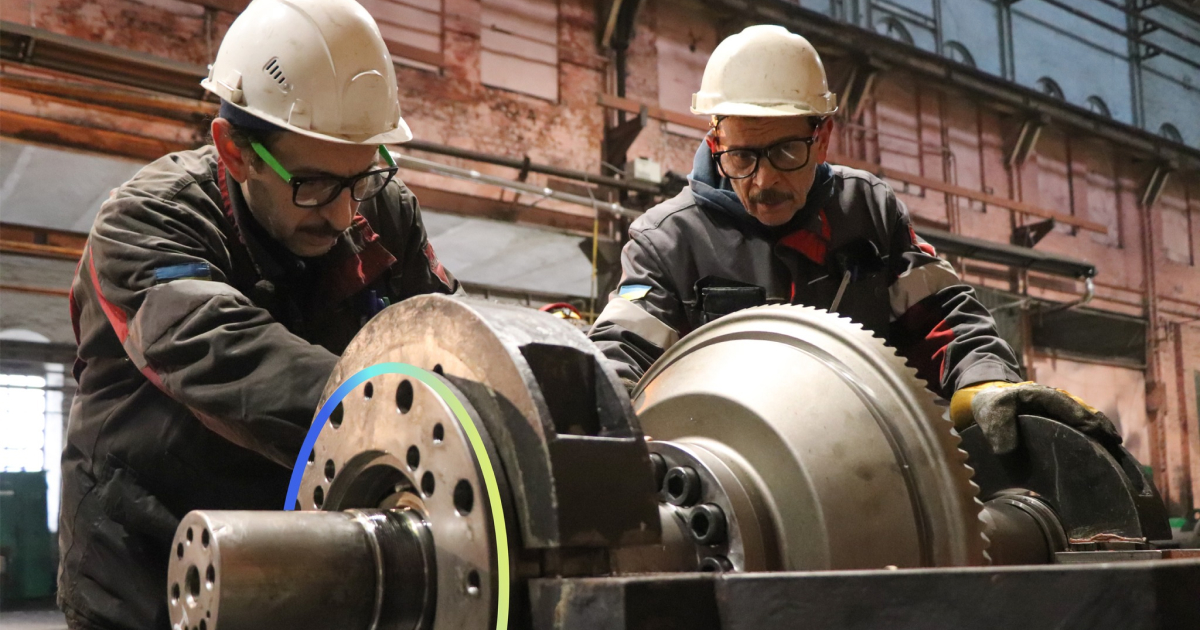 Kametstal
Specialists of the plant repaired the BGV unit, which is responsible for the speed of the wire and reinforcement line's operation
In January 2023, Kametstal Iron and Steel Works repaired the BGV unit at the mill 400/200 to ensure smooth and stable operation of the unit's equipment. This is stated in the press release on the company's Facebook page.
"Production of the 400/200 mill, in particular, rebar and wire rod, is in high demand among consumers. Therefore, in the current difficult time, this is a point of support for the steel plant. To ensure smooth and stable operation of the mill's equipment, in January, at the request of the rolling mills, the specialists of the repair and mechanical shop repaired the BGV block," the plant notes.
The BGV unit is one of ten high-speed units, the effective operation of the wire and reinforcement line of the rolling mill directly depends on their operation.
To eliminate excess vibration, specialists completely disassembled all gears and dismantled bearings. The replacement parts were partially produced in the workshop's machine shop, and some spare parts were finished in accordance with the conditions of their work at the 400/200 condition. In addition, the repairmen adjusted the gaps to eliminate the end run.
Now the repair and mechanical workshop has started the repair of the next block, on which the bearings and other parts will be replaced.
As GMK Center reported earlier, in 2022, Kametstal carried out 80 major repairs in production divisions. Among the most important works performed by the plant are the overhaul of sintering machine №12 and blast furnace №9, relocation of the coking chambers of coke oven battery №1-bis, restoration of the heating furnace of mill 400/200.
---
---