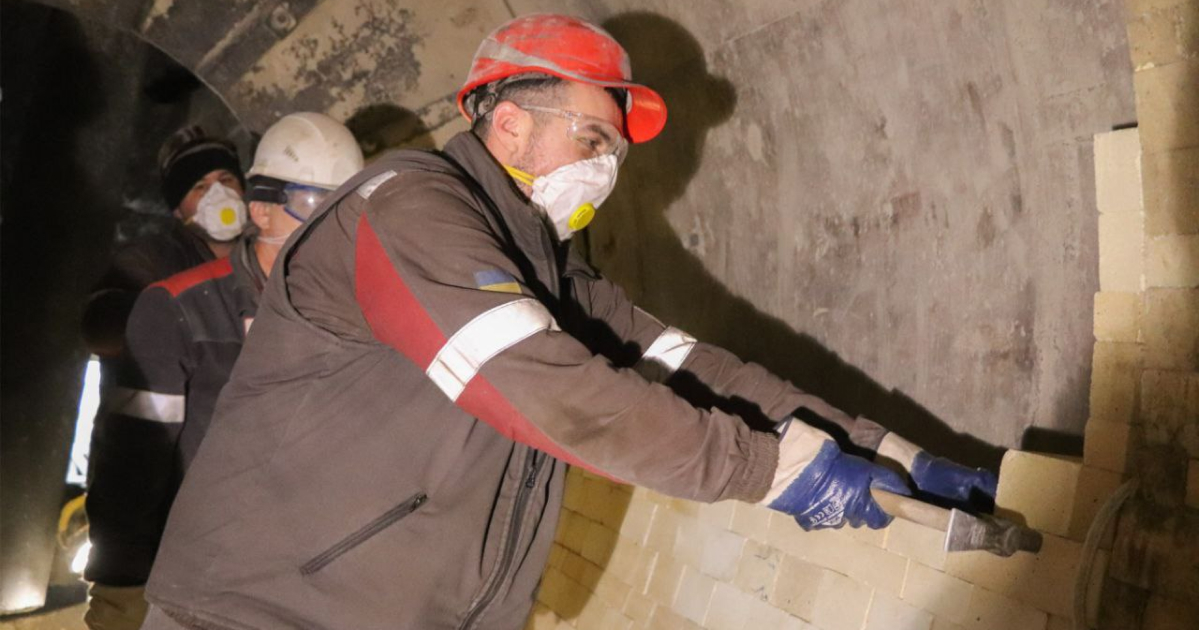 Kametstal
The company's specialists partially replaced the worn lining of the unit
Kametstal Iron and Steel Works carried out maintenance of rotary furnace №1 in the lime production department of the converter shop. This is stated in the press release on the company's the Facebook page.
The plant's specialists partially replaced the worn lining of the unit. The performed works will ensure the stable operation of the machine, increase its productivity, reduce downtime and specific consumption of energy carriers.
"In the lime production workshop, raw materials are preheated and loaded into rotary kilns. Lime is burnt in it for 3 hours at a temperature of about 1200 degrees. Next, the heated product must cool down in special refrigerators. And only after that, the lime is transferred to the agglomeration and converter shops," the report says.
On average, both furnaces produce about 22,000 tons of finished product per month. The productivity of rotary furnace №1 is 16 tons per year.
As GMK Center reported earlier, in 2022, Kametstal carried out 80 major repairs in production divisions. Among the most important works performed by the plant are the overhaul of sintering machine №12 and blast furnace №9, relocation of the coking chambers of coke oven battery №1-bis, restoration of the heating furnace of mill 400/200.
Also, in 2022, Kamestal increased steel production by 68% compared to 2021 – up to 1.56 million tons. Pig iron smelting at the plant increased by 75% compared to 2021 – up to 1.48 million tons.
In 2022, the enterprise transferred to the budgets of all levels over UAH 1.598 billion in taxes and fees.
---
---