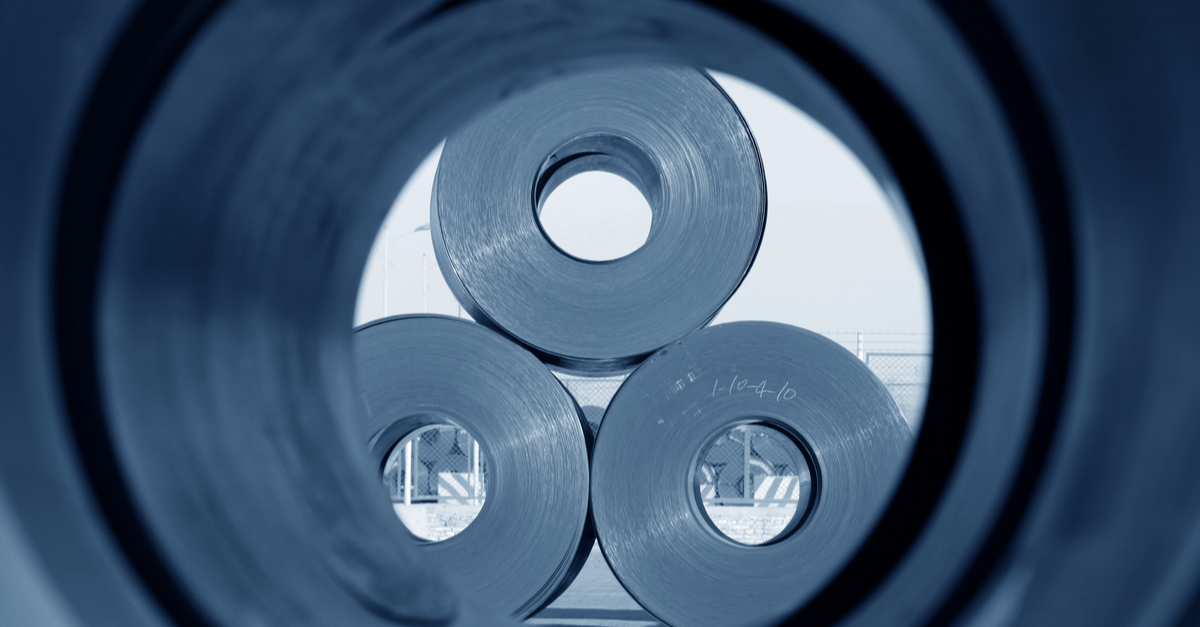 Rolled steel
In January-April, Italian steelmakers reduced steel output by 7.6% y/y
In April 2023, Italian steel enterprises reduced the volume of steel production by 12.1% compared to the same month in 2022 – to 1.901 million tons. SteelOrbis informs about it with the reference to data from the Italian association of steel producers Federacciai.
Compared to March 2023, in April Italian steelmakers reduced steel production by 12.9%.
The production of flat rolled products in the country in April 2023 decreased by 17.4% compared to April 2022 – to 814 thousand tons. The production of rolled products amounted to 1 million tons, which is 11.7% less y/y.
In January-April 2023, Italy reduced steel production by 7.6% compared to the same period in 2022 – to 4.53 million tons.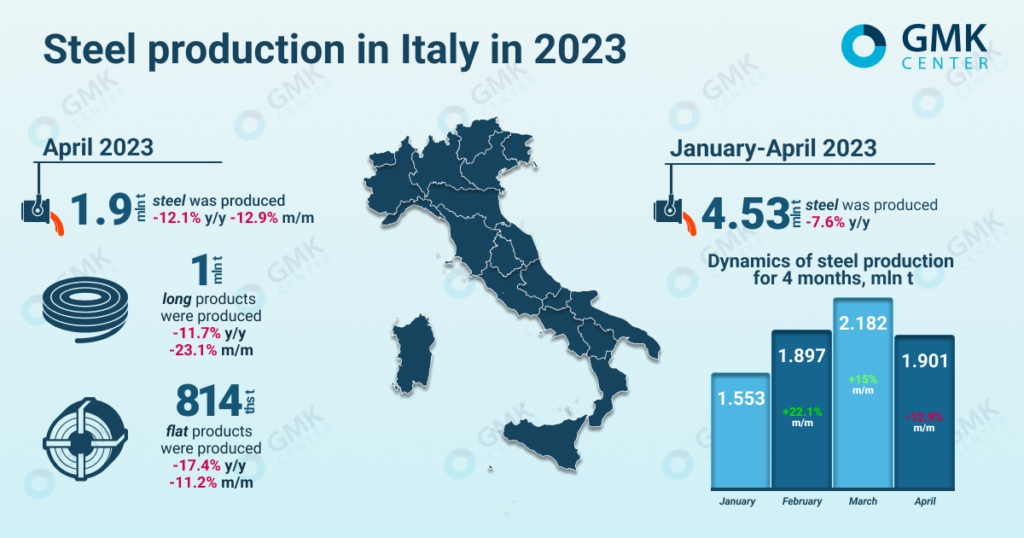 As GMK Center reported earlier, steel enterprises of Italy in 2022 reduced steel production by 11.5% compared to the same period of the previous year – to 21.6 million tons. In 2022, the production of rolled products in the country decreased by 12% y/y – to 12.03 million tons, flat rolled products – by 13.8% y/y, to 9.55 million tons.
According to the WorldSteel association, steel production in the EU countries in 2022 decreased by 10.5% year-on-year – to 136.7 million tons. In general, steel production in the world fell by 4.3% y/y – to 1.83 billion tons. During the past year, the situation in European steel industry was affected by such factors as high prices for energy resources, high volatility of prices and demand, and a decrease in steel exports from the EU. They were partly caused by the military aggression of the Russian Federation against Ukraine.
---
---