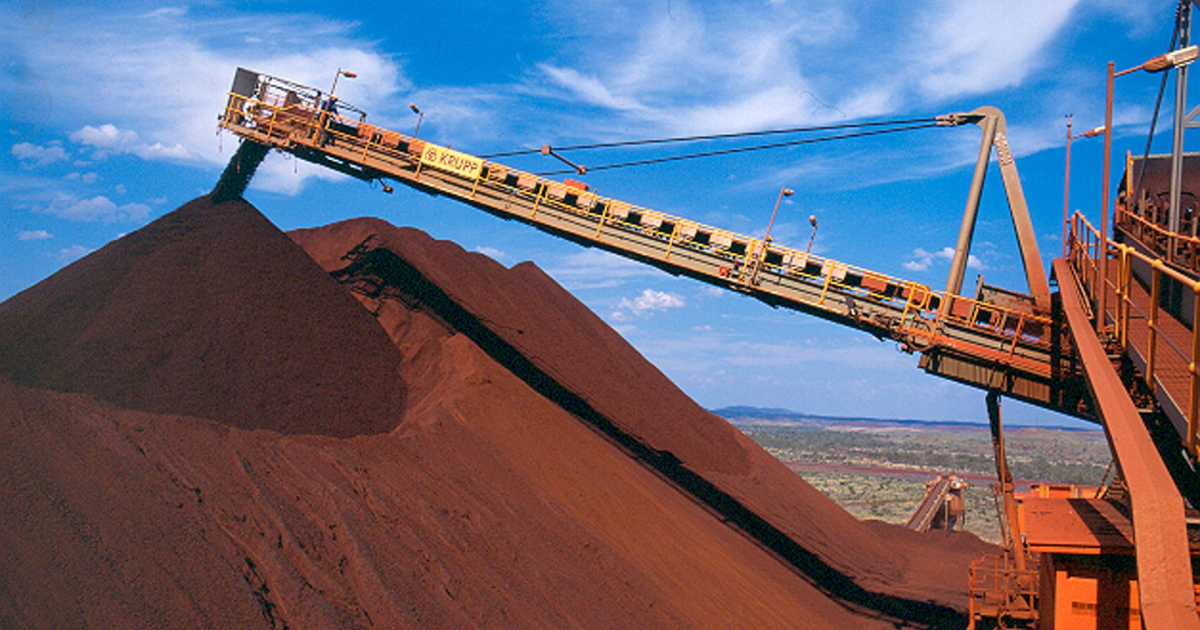 Iron ore shipments
Iron ore futures on the Dalian Commodity Exchange for the week of April 21-28, 2023, decreased by 2.3% compared to the previous week
September iron ore futures, the most traded on the Dalian Commodity Exchange, for the week of April 21-28, 2023, fell by 2.3% from the previous week – to 714 yuan/t ($103.12/t). This is evidenced by Nasdaq data.
On the Singapore Exchange, quotations for the underlying June futures as of April 28, 2023, fell by 7.3% compared to the price on April 21 – to $100.75/t. At the same time, at the auction on April 25, 2023, the prices of iron ore almost broke the psychological barrier of $100/t, but later slightly recovered.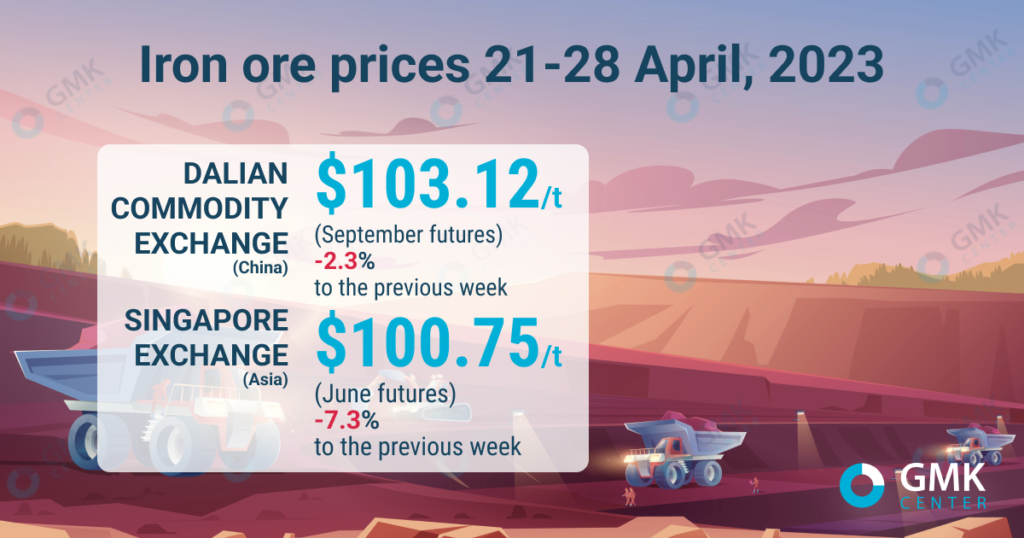 Iron ore prices continued to fall last week amid weak demand from Chinese steelmakers and increased inventories at Chinese ports. The situation in the country's real estate market also has a negative impact on prices. The recently released construction results for the first quarter, which show a 19.2% y/y drop, reflect low demand for steel, and, accordingly, for raw materials for its production.
In addition, the latest reports from global mining companies signal a sufficient supply of iron ore, which also points to a future surplus of raw materials in the markets and further pressure on prices.
At present, demand for steelmaking raw materials in China will be more limited, as a large number of local steel enterprises shift their capacity to maintenance or reduce production. In this way, steelmakers are trying to regulate supply and demand in order to contain the fall in prices.
Although the market situation is rather disappointing and prices are going down, China's National Development and Reform Commission continues to emphasize that it is monitoring pricing and will limit irrational price increases if necessary. In the past, such announcements were made, as a rule, during rising prices.
Overall, the outlook for demand for iron ore and steel is currently less encouraging than at the start of the year, when the market was hoping for an economic recovery in the world's largest economy. Even if Chinese demand for ferrous metals picks up in the near term, commodity prices will remain weak due to the government's policy to cut production in 2023.
As GMK Center reported earlier, iron ore mining in China in March 2023 decreased by 5% compared to March 2022 – to 86.4 million tons. For the first quarter, the indicator remained close to the level of 2022 – 243.26 million tons.
At the same time, iron ore import to China increased by 9.8% y/y in the first quarter – up to 294.33 million tons. In March, China imported 100.23 million tons of iron ore, which is 10.6% more compared to February 2023 and 14.8% compared to March 2022.
---
---