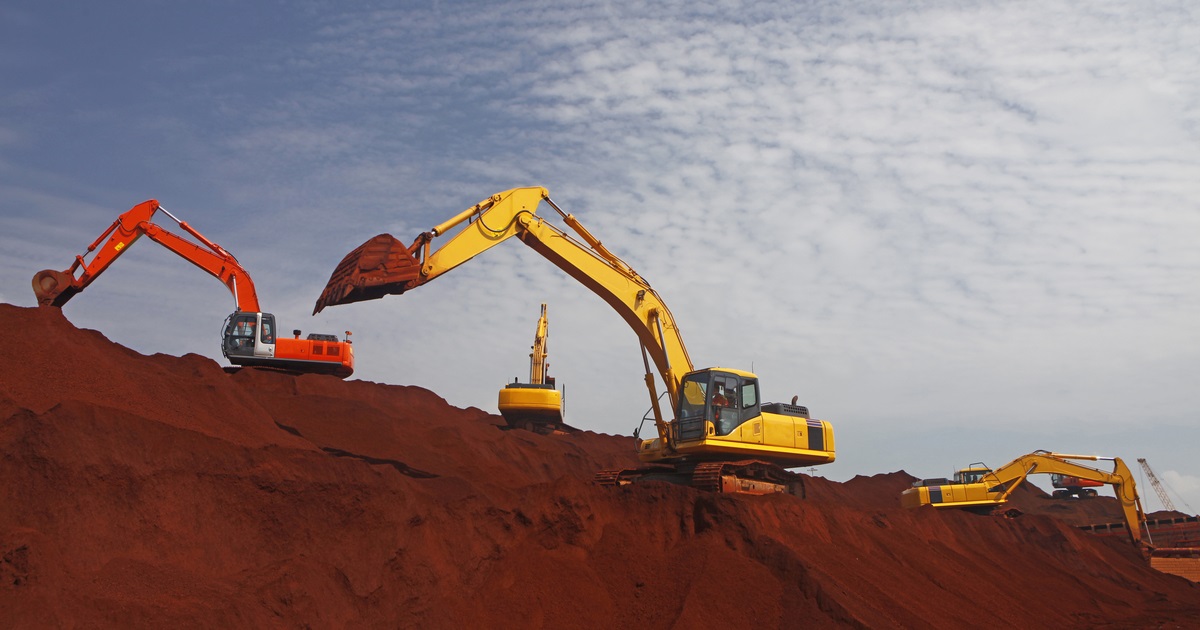 Iron ore
Analysts believe that the current rise in commodity prices is just a technical rebound after a long decline
September iron ore futures, the most traded on the Dalian Commodity Exchange, increased by 5.6% from the previous week – up to 736 yuan/t ($106.48/t) for the May 12-19, 2023. This is evidenced by Nasdaq.
On the Singapore Exchange, quotations for the underlying June futures as of May 19, 2023, increased by 6.9% compared to the price a week earlier – up to $105.65/t.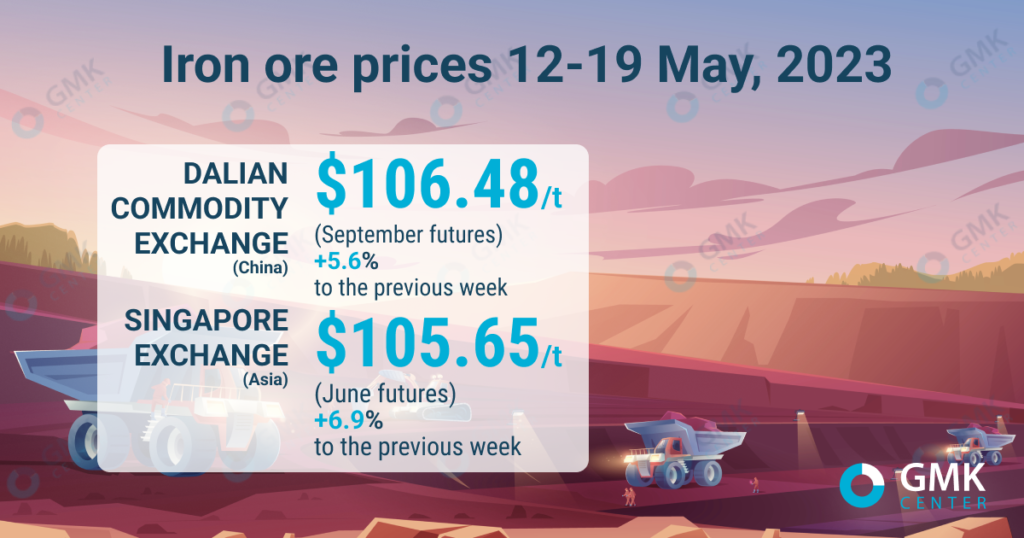 Iron ore prices rose for the first time in three weeks amid a recovery in apparent demand for steel. Market sentiment improved as the Chinese government promised to implement a number of measures to stimulate the economy.
According to Mysteel data, apparent demand for rebar, wire rod, steel and steel coils, as well as sheet steel last week increased by 9% – up to 10.08 million tons.
«The recovery in iron ore prices is partly due to market expectations that the Chinese government will soon implement some stimulus policies after weaker-than-expected economic results. However, we have not seen any significant improvement in fundamentals in the industry,» Sinosteel Futures analyst Chen Peng commented.
China's central bank said it will maintain sufficient liquidity and interest rates will be adjusted to reasonable levels that support domestic demand.
Prices were also supported by the resumption of operation of some steel facilities after shutdowns for maintenance. Companies began ramping up steel production as margins improved amid lower raw material costs. However, some market participants believe that the supply on the market is currently at a sufficiently high level, and the increase in capacity will only put pressure on the prices of finished steel products.
Analysts are skeptical about the price recovery last week as soon the market will reach the summer season – a traditional time of reduced demand for raw materials.
«We believe that this is only a technical price bounce and will therefore be short-lived,» Chen Peng added.
At the end of the week, iron ore prices began to lose momentum and declined from the weekly high. Uncertainty in the real estate market has trumped positive sentiment as the number of new construction projects continues to decline and new home price growth slows.
As GMK Center reported earlier, mining of iron ore in China in 2023 decreased by 13.1% compared to the previous month – to 75.1 million tons. In January-April 2023, iron ore production decreased by 8% compared to the same period in 2022 – 314.38 million tons
Imports to China increased by 8.6% y/y in January-April – up to 385 million tons. In April, China imported 90.44 million tons of iron ore, which is 5.1% more than in April 2022, and 9.8% less than in March 2023.
---
---