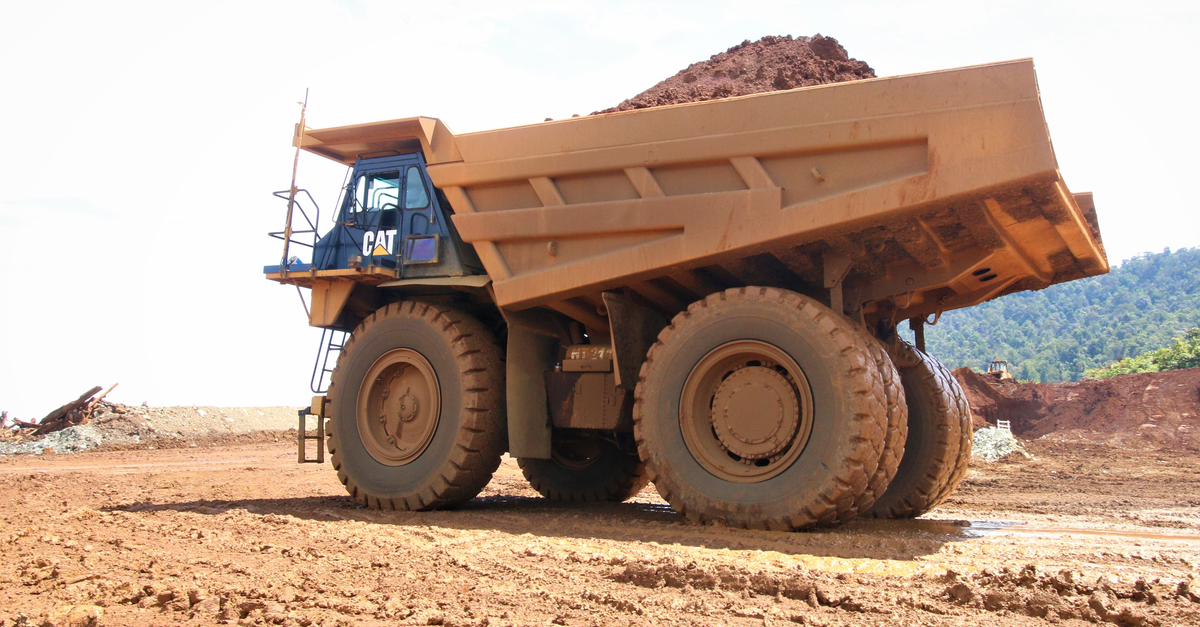 Iron ore
The general outlook for the market remains disappointing amid a seasonal slowdown in construction in China over the summer
September iron ore futures, the most traded on the Dalian Commodity Exchange, for the period May 19-26, 2023, fell by 9.6% compared to the previous week – to 665.5 yuan/t ($96.28/t). This is evidenced by Nasdaq data.
On the Singapore Exchange, quotations for the underlying June futures as of May 26, 2023, fell by 5.8% compared to the price a week earlier – to $99.55/t.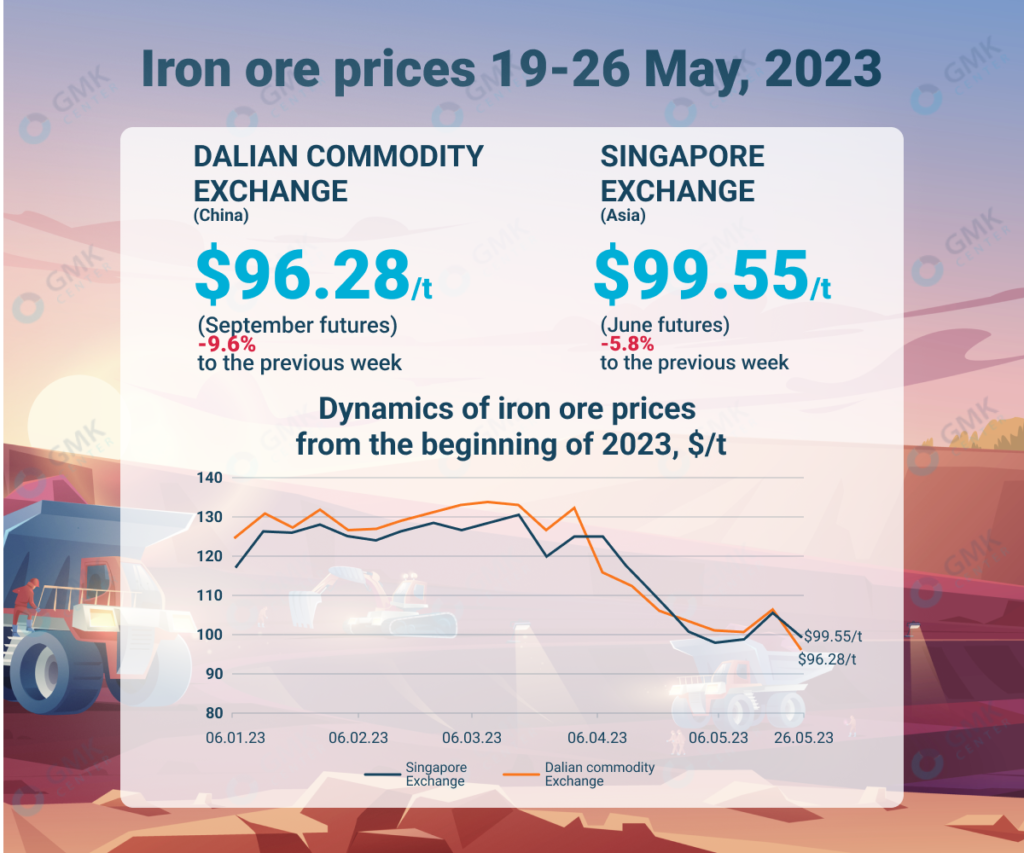 Iron ore prices returned to the downside after a one-week recovery to $106/t in the second decade of May, as the market worried about unfulfilled expectations for steel consumption by China's real estate sector during the peak season. Overall, the short-term outlook for steel demand is disappointing.
As the construction season draws to a close and steel demand falls short of expectations, along with the uneven performance of China's domestic economy, analysts predict that China's iron ore consumption will remain limited.
"Given the absence of significant changes in monetary and fiscal policy, China's economic cycle is expected to bottom out in the third quarter. Negative expectations regarding the real estate sector dampen the mood of market participants,» Mysteel analysts noted.
The yuan's depreciation against the US dollar last week added to pressure on the market, sending Shanghai rebar futures to a more than six-month low. The Chinese currency weakened to a six-month low amid renewed tensions in Sino-US relations.
The currency's weakness heightened concerns about future earnings for Chinese steelmakers and the smoothness of the economic recovery in the world's largest economy.
«In the medium term, the policy of controlling steel production will lead to a significant drop in demand for iron ore. The long-term perspective is also rather pessimistic,» Sinosteel analysts said.
As GMK Center reported earlier, mining of iron ore in China in April 2023 decreased by 13.1% compared to the previous month – to 75.1 million tons. In January-April 2023, iron ore production decreased by 8% compared to the same period in 2022 – 314.38 million tons
Imports to China increased by 8.6% y/y in January-April – up to 385 million tons. In April, China imported 90.44 million tons of iron ore, which is 5.1% more than in April 2022, and 9.8% less than in March 2023.
---
---