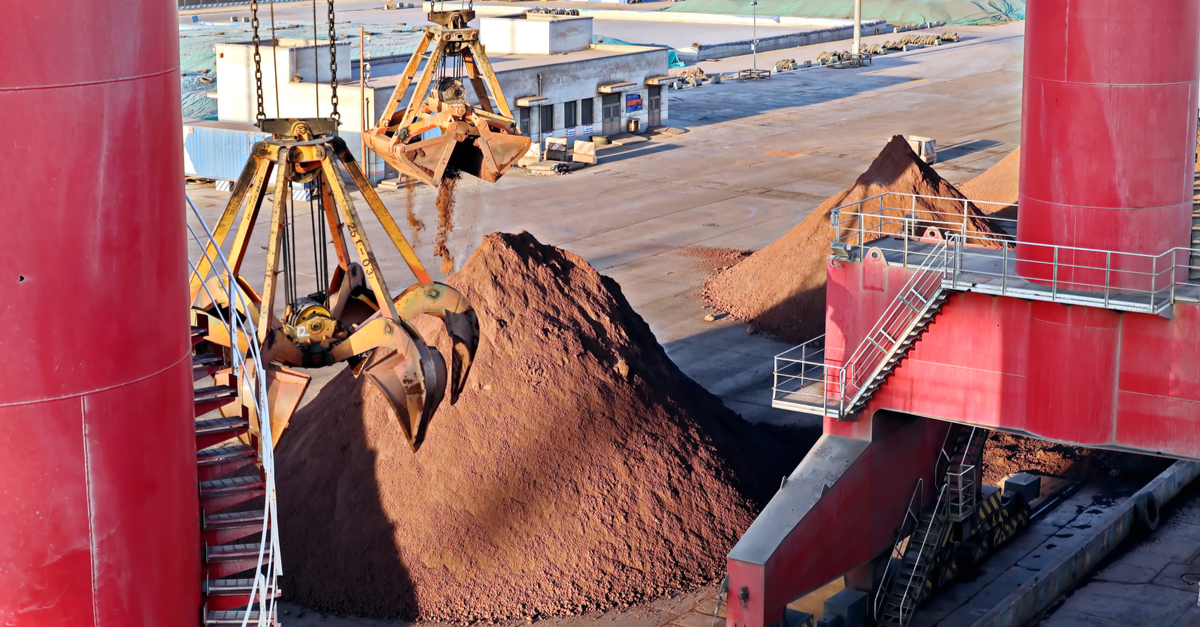 Iron ore shipments
Iron ore futures on the Dalian Commodity Exchange for the week of December 16-23, 2022, fell by 2.05% compared to the previous week
May iron ore futures on the Dalian Commodity Exchange for the week of December 16-23, 2022, decreased by 2.05% compared to the previous week – to 825 yuan/t ($118.18/t). Thus, the quotations fell slightly after seven weeks of growth. This is evidenced by the Nasdaq's data.
January iron ore futures on the Singapore Exchange increased by 0.8% compared to the price as of December 16, 2022, – up to $110.75/t.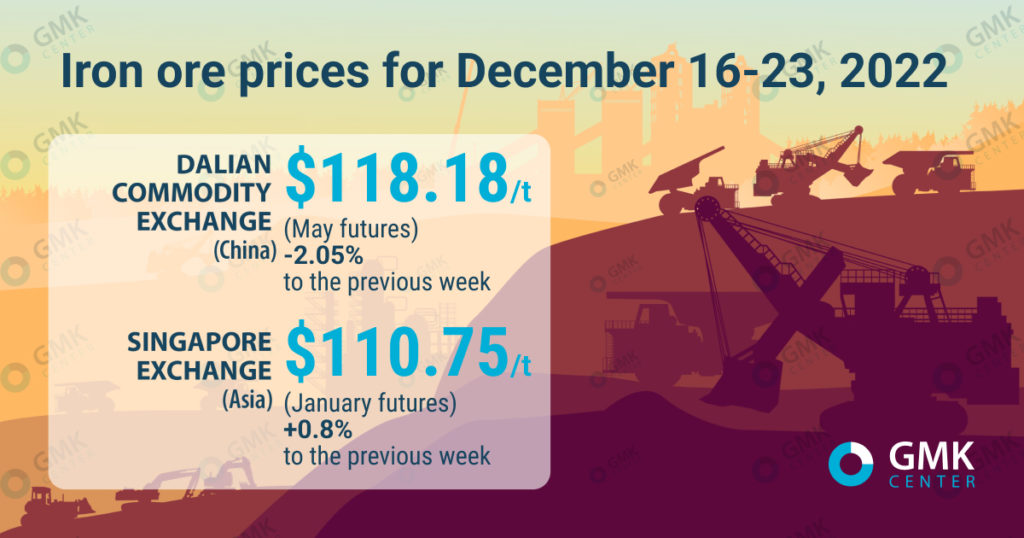 Iron ore prices decreased last week amid investor uncertainty over China's zero containment policy for the coronavirus. The spread of disease outbreaks could hamper the recovery of the world's second-largest economy and largest steel producer.
Fears about the widespread of COVID-19 have forced many businesses to close, particularly in Shanghai, and dampened investor optimism fueled by Beijing's repeated pledges to boost political support and boost economic growth in 2023.
"The reality is that the peak of infections has begun throughout the country. Stagnation is beginning in industry and other types of activity," Sinosteel Futures analysts note.
Last week, Chinese authorities again pledged to support the economy and said they are targeting economic growth in 2023 despite the outbreak. But concerns about the short-term economic impact on the economy weighed on iron ore quotations.
In addition, iron ore supply pressures have increased as global supplies of raw materials have increased significantly. Sinosteel believes that this will negatively affect the price recovery in 2023.
Some relief in the iron ore market was brought by the resumption of work on some real estate projects of the Chinese developer China Evergrande Group. In addition, the mood was improved by the news that the Industrial and Commercial Bank of China provided 400 billion yuan to support 10 real estate companies.
China is currently in the first of three expected waves of coronavirus disease this winter. In the near term, a small pullback in iron ore prices is possible due to market uncertainty, but the situation will be clearer in early 2023, when the second wave of diseases begins. The market will be able to assess the actions of the Chinese authorities and confidence in demand.
As GMK Center reported earlier, international credit rating agency Fitch Ratings confirmed the predictions regarding iron ore prices for the current, 2023 and 2024 years. The world demand for steel continues to slow down, but the steel market is not overcrowded – the decrease in supplies from Ukraine and the Russian Federation is compensated by the drop in demand in Europe and other regions. It is predicted that by the end of 2022, the price of iron ore will be $115/t, in 2023 – $85/t, and in 2024 – $75/t.
---
---