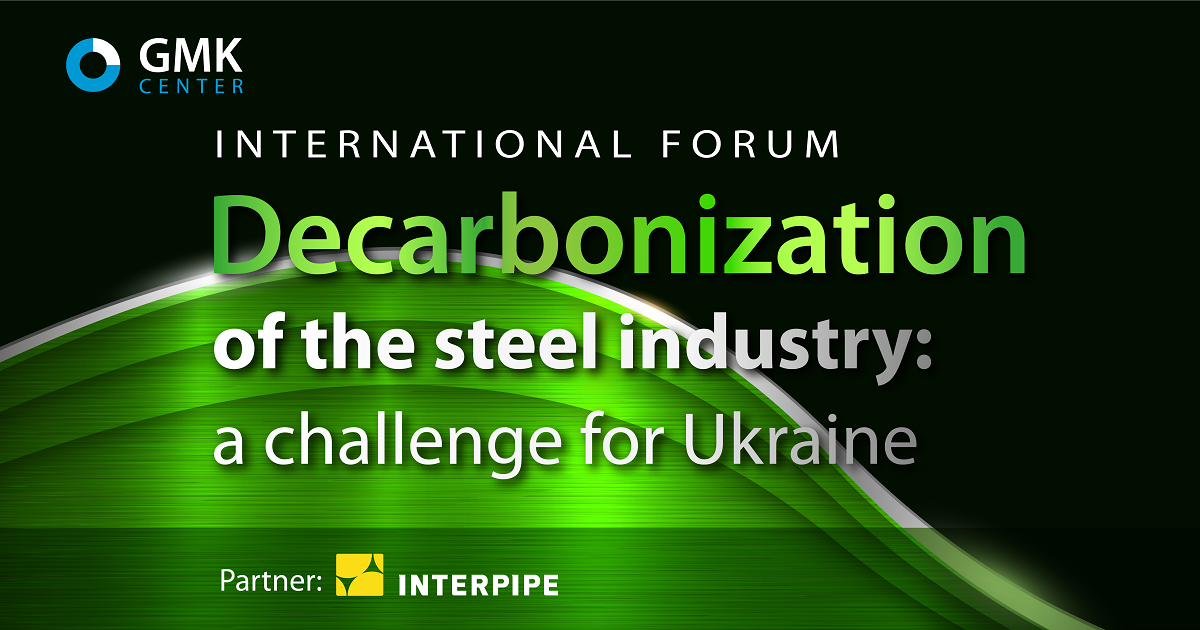 One of the largest investors in green steelmaking is calling for the introduction of financial incentives for decarbonization
Interpipe, a Ukrainian industrial company, will be a partner of the international forum on "Decarbonization of the steel industry: a challenge for Ukraine" that will take place on 14 July 2021 in a combined format (offline and online).
"In 2012, long before the European Green Deal was adopted, Interpipe invested around $1 billion in construction of Interpipe Steel, a large EAF mill. That was the largest environmental investment in domestic industry in the history of independent Ukraine. The plant was built and operates in line with the strictest environmental requirements of the European Union, and it already complies with the European Green Deal targets. Though EAF is the most eco-friendly steelmaking route, only 5% of Ukrainian steel is produced based on this technology, while the same figure reaches 41% in the EU and 70% in the U.S. Why so? The main reason is the lack of financial incentives from the government. To start the large-scale decarbonization process, Ukraine has to develop and launch special-purpose programs, financial incentives and create funds like the ones established in the EU. This Forum is a great platform for the business and the government to discuss a joint action plan for achieving Ukraine's decarbonization targets," believes Denys Morozov, Director for Economics and Finance at Interpipe.
The Company abides by the highest standards for environmental protection and energy efficiency. These are the key criteria for investment projects.
Interpipe Steel is one of the most advanced and efficient EAF mills in Europe. The asset produces 250 kg of direct emissions per ton of steel. That is one of the best results in the world. This is 8.8 times less than the average volume of emissions produced by BF–BOF assets. Thanks to the closed cycle of the water supply system, the plant managed to completely give up discharge of industrial waste water into the Dnieper River.
These peculiarities of the organization of production at Interpipe Steel explain the Company's interest in the Forum. This is because discussions during the Forum will focus on the matters relating to decarbonization of steel production, available and emerging techniques, companies' targets for cutting CO2 emissions and relationships with the government in this area.
The attendees of the Forum will include representatives of the mining & metals companies of Ukraine, international engineering, consulting and R&D companies, and also, members of the Cabinet of Ministers, MPs, representatives of business associations and industry experts. The Forum is organized by GMK Center, a Ukrainian think tank.
Interpipe is an international, vertically integrated pipe and wheel company, one of the top 10 global manufacturers of seamless pipes and one of the top 3 manufacturers of wrought wheels.
Read more about the Forum agenda and participants here.
---
---