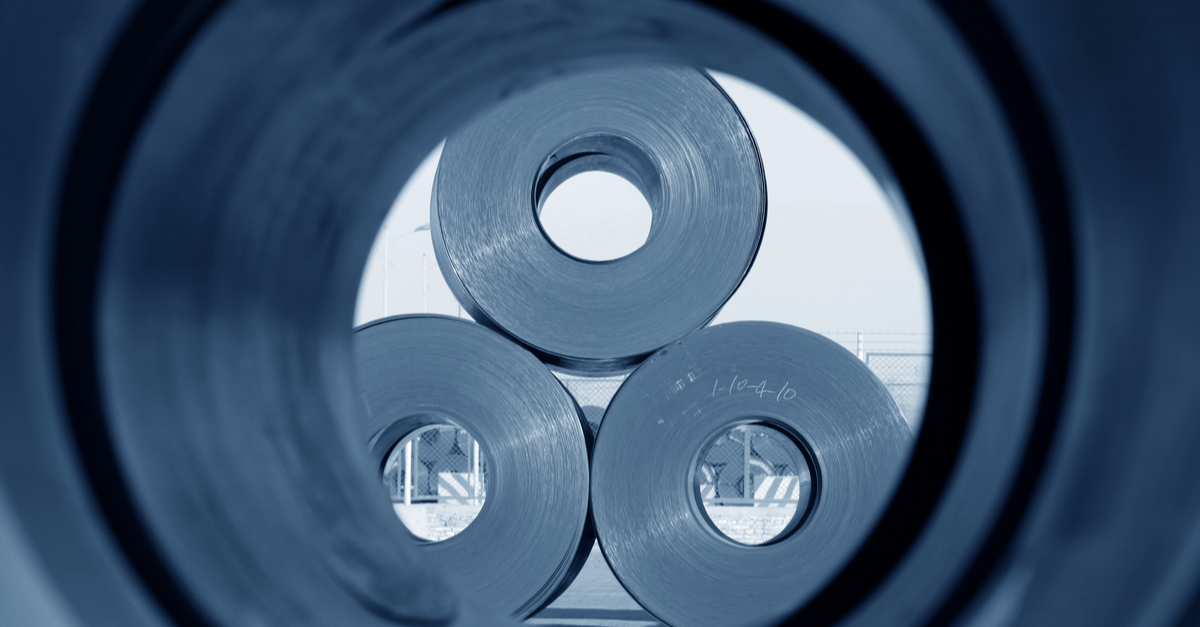 In general, on the European hot-rolled market trade of products is limited. Restocking is expected no earlier than next year
Prices for hot-rolled steel in Italy as of November 22, 2022, increased by €20/t compared to the previous week – to €620-650/t ex-works. Quotations of steel products in the country are growing against the background of less competitive import offers. Eurometal reports about it.
Contracts, which last week started at €570/t ex-works, increased to €620/t this week. Several service centers and distributors have reported that they are ready to reserve products for delivery in the first quarter of 2023.
At the same time, prices for cold-rolled and hot-dip galvanized products continue to be under pressure from low demand in Italy and Europe. The decline is mainly due to a decrease in activity in the home appliances and automotive sectors, as well as competitive low bids from Asian suppliers.
Market interest in cheaper imported hot-rolled products is absent due to long delivery time and low price difference.
"It makes no sense to book imported steel products and wait for them for several months, while European mills can deliver rolled steel in four weeks at almost the same price," says the representative of the Italian steel plant.
Italian producers do not rule out some recovery of prices for hot-rolled products by the end of the year, although the demand for products continues to decline.
In general, on the European hot-rolled market trade of products is limited. Product demand continues to stagnate, and the nearest replenishment is not expected until the first quarter of 2023.
As of November 22, 2022, according to Fastmarkets estimates, hot-rolled coil prices in Northern Europe decreased by €7.25/t compared to the previous week – to €622.75/t ex-works.
Steel plants and buyers estimate the market value of steel for December and January at the level of €620-630/t ex-works. European producers have not yet filled the order book for December, so they are resorting to contracts at €600/t. At the same time, there are sales of January rolled products in the Benelux region, but the volumes are small.
Service centers and distributors continue to compete with each other in the aftermarket to sell off inventory, so new purchases are very low. In addition, buyers are waiting for prices to bottom out.
The market predicts that the fourth quarter will see a further decrease in the price level. Producers, in turn, predict stability until the end of the year against the background of growing requests from buyers.
As GMK Center reported earlier, in October 2022, Italian steel enterprises reduced steel production by 9.3% compared to October 2021 – to 2.014 million tons. In January-October 2022, Italian steelmakers reduced steel output by 10.8% compared to the same period in 2021 – to 18.496 million tons.
The activity of the European steel sector continues to be under pressure from high electricity prices and weak demand for locally produced steel. In order to stabilize supply and demand, steelmakers resort to reducing capacity or completely stopping production.
According to Fastmarkets estimates, from September 2022, about 14-15 million tons of annual steel capacities have already been shut down in Europe.
---
---