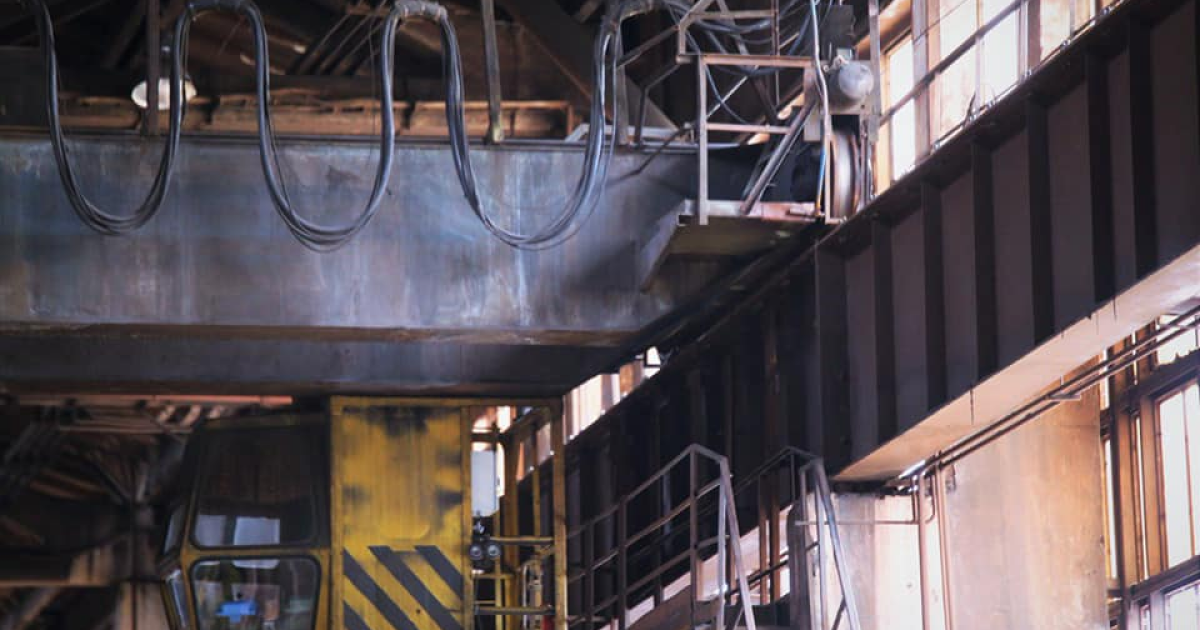 Overhaul of this section of the track was completed in a month
Half a kilometer of the crane track was replaced in the steel casting workshop of Metinvest Kryvyi Rih Machining and Repair Plant (KMRP). Metinvest Kryvyi Rih reports about it on its Facebook page.
The under-crane track ensures the operation of four electric overhead cranes, thermal furnaces and an electro-hydraulic installation. The rails were operated for more than 20 years, they exhausted their resource, so for the safe operation of the equipment there was an urgent need for repairs.
In order to modernize the site, specialists performed a large-scale amount of work – in a span of 216 m on both sides, they replaced the crane rails with the renewal of pressure, support bars and bolted fasteners. The overhaul of this section of the crane track was completed in a month.
As GMK Center reported earlier, in September 2022, KMRP carried out major repairs of a 20-ton electric bridge crane at the heat treatment section of the steel casting workshop. Specialists updated the crane control system and replaced cable materials. A comfortable chair was installed in the cabin, a heating and air conditioning system was also installed, and a loudspeaker was installed for convenient communication with colleagues.
As GMK Center wrote before, in August, KMRP launched the MA4134A pneumatic hammer in the steel construction shop, the operation of which was suspended 10 years ago. The specialists restored all the components on their own to bring the hammer into a usable condition. Thanks to the resumption of operation of the unit, the plant will be able to expand the range and volumes of manufactured products.
---