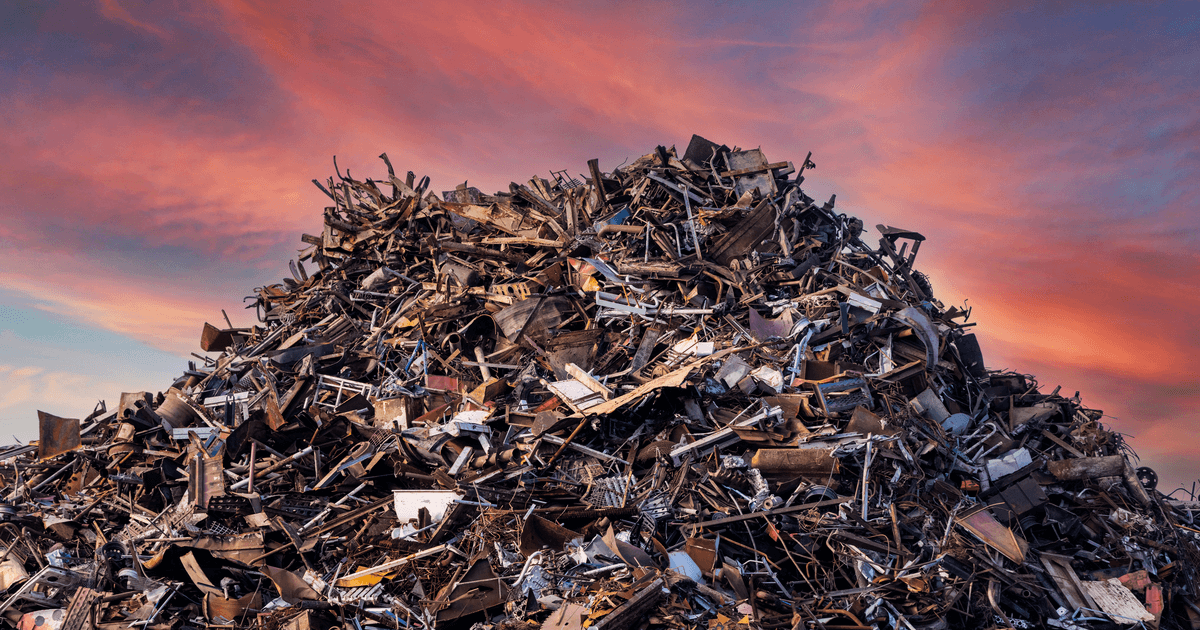 Scrap metal
The expected increase in prices depends on the resumption of purchases by Turkish steelmakers
Global scrap prices continue to decline amid weak demand and falling finished steel prices. Turkish steelmakers refuse to purchase raw materials in the conditions of an unfilled order book for rebar. The US scrap market is suffering from a lack of export demand, particularly from Turkiye, and China – from falling steel prices, which has a negative impact on mills' margins.
According to Kallanish, HMS 1/2  scrap prices on Turkish market for the week of April 3-10, 2022, increased by $1/t compared to the previous week – up to $439-440/t.
Scrap quotations in Turkiye recovered slightly amid several higher orders in the US, but demand for raw materials is still very weak. Local steel plants continue to restrain purchases of raw materials due to low sales of steel and falling prices for finished products.
Steelmakers are trying to delay purchases of raw materials as much as possible to influence contract prices, but scrap suppliers are confident that steel inventories are low and May order volumes are largely unfulfilled. This gives confidence to traders that, in the short term, scrap quotations will not sink to the levels desired by buyers.
The negative sentiment in the Turkish market is increasing due to the drop in steel prices in China. Under such circumstances, local steelmakers are afraid to produce products and buy large volumes of imported scrap. Currently, steelmakers work with cabotage scrap, or purchase the necessary amount of raw materials on the domestic market.
In February-March, Turkish steelmakers were more active in the purchase of scrap amid expectations for the recovery of damaged infrastructure from the earthquakes that occurred in early February. The Turkish authorities have promised to load domestic steelmakers with orders in order to restore the destroyed neighborhoods in 3-4 months. Restoration work was planned to begin in March, but currently the order books of steelmakers are not filled, and domestic and global demand for steel is constantly declining.
In addition, the market is hampered by economic and political uncertainty in the country ahead of the May 2023 presidential election.
The lull in the Turkish scrap market is expected to break after Easter, as steelmakers cannot allow themselves to enter May with critically low inventories. Therefore, scrap prices are likely to rise, but the final situation will depend on the state of the domestic and global steel market.
Quotation of scrap on the USA market last week also increased minimally. During April 3-10, 2023, scrap prices on the East Coast of the United States rose by $2/t compared to the previous week – up to $414-418/t.
Approaching the April buying period, the US scrap market was determined by the direction of prices. Sentiment continued to soften amid slowing global markets and falling demand from Turkish consumers.
Demand in the main export destinations of raw materials from the US, in particular Turkiye, remains quite low, which increases the pressure on prices, which have been falling for several weeks. On the other hand, the supply of higher grades of scrap remains limited and contributes to further, but limited, growth.
In the short term, scrap quotations in the States are forecast to start rising, as raw material purchases in Turkiye are expected to resume in the near future ahead of local holidays. Pricing will be influenced by domestic steel consumption and the state of world scrap markets.
On the Chinese market during March 31 – April 7, 2023, scrap quotations decreased by $4/t compared to the previous week – to $445/t (3,059 thousand yuan/t). The slowdown in steel price growth continues to put pressure on scrap quotes.
The decrease in the profits of steel plants contributes to the reduction of production at plants with electric arc furnaces, which are increasingly stopped for maintenance.
During the past week, the loading of electric arc steel plants in China was estimated at 87.3%, which is 5 percentage points more compared to the previous week. The average daily volume of scrap delivered to 147 steel enterprises increased by 42.6% compared to the previous week – up to 342.8 thousand tons, and the average daily consumption was 334.2 thousand tons (+3.3%).
The market of imported scrap remains stable due to the lack of needs of Chinese steelmakers to purchase such raw materials. Several offers were sent to Chinese buyers last week, but no plants expressed interest in importing. Imported raw materials as of April 7 are estimated at $415/t, remaining stable compared to the previous week.
As GMK Center reported earlier, volumes of scrap metal collection in Ukraine in March 2023 decreased by 23.2% compared to the previous month – to 70.4 thousand tons. The export of scrap metal for March 2023 amounted to 15.5 thousand tons, which is 6.1% less m/m.
---
---