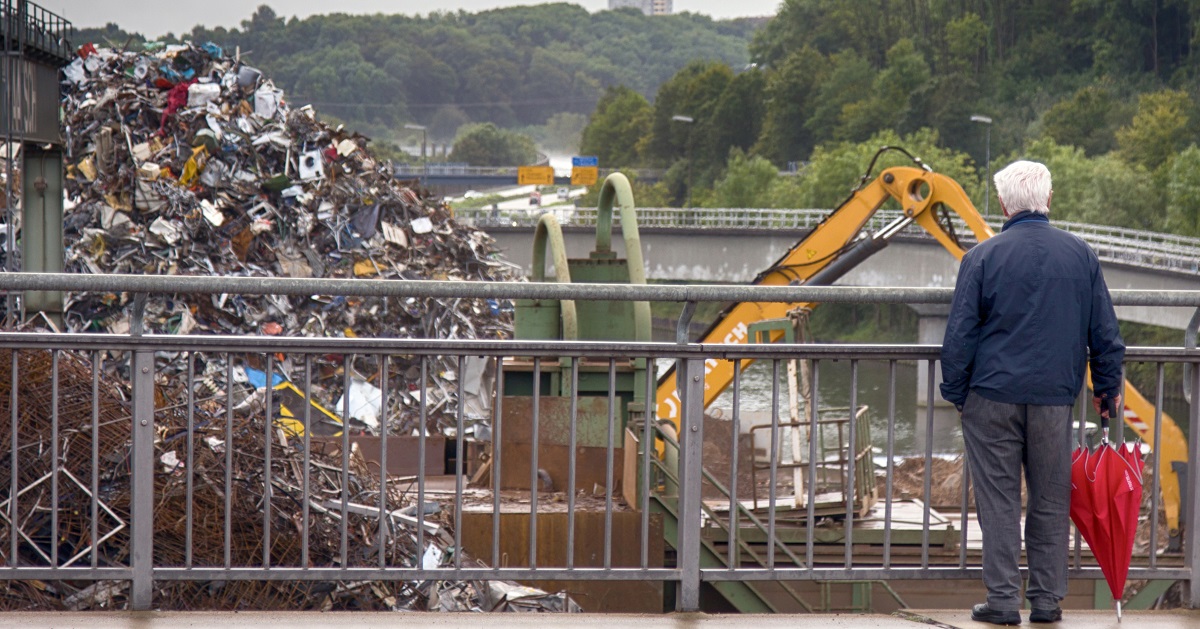 Scrap
Demand for scrap metal continues to rise following announcements by the Turkish government to rebuild cities after the earthquake
HMS 1/2 scrap prices on the Turkish market during February 20-27, 2023, increased by $32/t, or by 7.5%, compared to the previous week – up to $450-457/t. Thus, scrap metal quotations began to rise after a week of stabilization. Kallanish price indicator reports about it.
Prices for scrap in Turkiye are increasing, as the demand of steel plants remains high. Market sentiment is fueled by statements from the Turkish government, which plans to rebuild earthquake-hit cities over the next 3-4 months. The first tender for the construction of 200-250 thousand square meters of housing was planned for February 22, 2023.
At the same time, due to the high demand for scrap among Turkish steelmakers, suppliers are in no hurry to sell raw materials, expecting higher price levels. The country's steel plants are forced to accept the prices of suppliers, as they predict a sharp increase in domestic demand for steel in the near future.
Support for scrap prices in Turkiye is also provided by the shortage of steel billets. The majority of market participants believe that the customs tariffs for the import of billets into the country should be reduced, otherwise the price of scrap may soon reach $500/ton. Scrap prices are expected to continue to rise this week.
The earthquake in Turkiye also led to an increase in scrap prices on the European market. Scrap prices in Europe are expected to jump sharply in March 2023 – by €20-30/t. According to market participants, the current Turkish prices, which exceed €400/t, will trigger the shipment of large batches of European scrap to Turkiye, and local consumers will have to pay more for domestic raw materials.
Overall, Turkish demand boosted prices in most global scrap markets as steelmakers began buying raw materials, fearing shortages and a further jump in prices.
Prices for scrap metal in China last week were also growing. As of February 24, 2023, scrap metal quotations in eastern China were 3.15 thousand yuan per ton ($451/t), which is 47 yuan more than a week earlier. A slowdown in scrap supplies has led to a reduction in market supply, but factory consumption has increased, prompting higher prices in China.
In USA sentiment in the scrap market continues to improve amid a sharp rise in prices in Turkiye. In addition to the influence of the Turkish market, the supply shortage and the rise in steel prices gave a positive boost to raw material quotations. Market participants predict that the price of scrap in the USA will increase by another $30/t during the March trades. Quotations of scrap on the East Coast of the country as of February 24, 2023, were $405-410/t compared to $400-403/t on February 17.
As GMK Center reported earlier, the world consumption of scrap metal in January-June 2022 decreased by 8.4% compared to the same period in 2021 – to 248.79 million tons. The negative trend in demand for scrap was supported by the decline in global steel production.
The world consumption of scrap metal in steel production in 2021 increased to 620 million tons. Over the year, the share of scrap in steel producing increased to 32%, while in 2019 it was 30%, and in 2020, at the height of the pandemic – 29%.
---
---