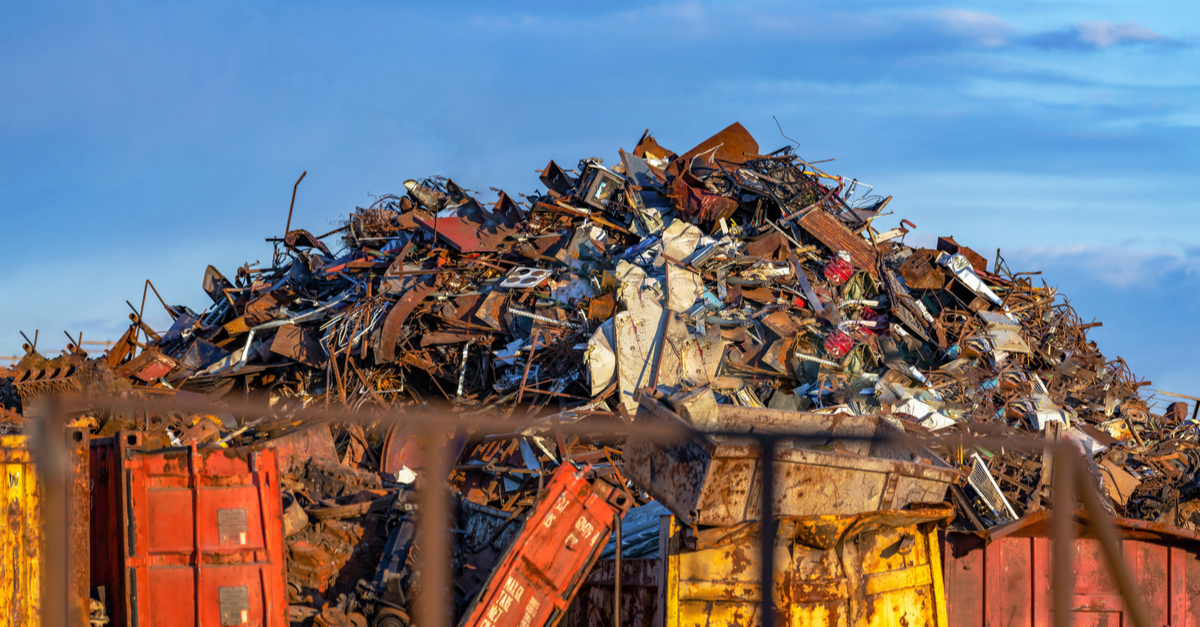 (с) shutterstock
Last year scrap usage as a raw material for steel production increased to 32%
Global scrap consumption in steel-making (excluding foundries) increased by around 12% in 2021, to 620 million tons from 548 mnt in 2020, reveals SteelMint research.
"It may be noted that 2020 was a year of flux as it saw the onset of Covid and thus crude steel production went up a mere 10 mnt and scrap usage dropped compared to 2019," the statement reads.
In 2021, ferrous scrap usage in steel production resumed. During the year, the share of scrap in steelmaking increased to 32%, while in 2019 it was 30%, and in 2020, at the height of the pandemic – 29%.
According to the results of 2021, the total volume of crude steel production amounted to 1.95 billion tons. In 2019, the share of scrap was 568 million tons with a total steel output of 1.87 billion tons. In 2020, 548 million tons of scrap were used to produce 88 billion tons of steel.
China used a lion's share of 245 mnt or almost 40% of the 620 mnt for making its 1,033 mnt of crude steel in 2021. Its share of scrap usage went up in 2021 by 24% compared to 21% in 2020 and 22% in 2019.
The European Union produced 152.5 million tons of steel and consumed 88.5 million tons of scrap, which is 58% of total production. In 2020, the EU smelted 139 million tons of steel for scrap consumption of 77.5 million tons (55.7%).
"Decarbonisation is a major issue globally and all the other countries are also attempting to increase share of EAFs which use ferrous scrap as raw material. Ferrous scrap usage will increase as the world moves ahead with its decarb goals. Scrap is not only emerging as a key steel-making raw material, it is also becoming a regional commodity. Going forward, most countries would focus on domestic consumption of the material and not be too keen on exports of the same," SteelMint wrote.
Earlier GMK Center reported that Volodymyr Bubley, former president of Ukrainian Association of Secondary Metals UAVtormet, said that in 2022 steel companies demand for scrap would reach 3.5 million tons for the production of 21.5 million tons of steel. Exports of scrap from Ukraine this year may amount to 100 thousand tons. This forecast was issued in the pre-war period.
According to the results of 2021, scrap collection in Ukraine increased by 34.6% to 4.1 million tons, scrap supplies to steelmaking companies in 2021 rose by 15% to 3.3 million tons. Exports of scrap metal from Ukraine in January-December increased 17 times, to 615.7 thousand tons.
---
---