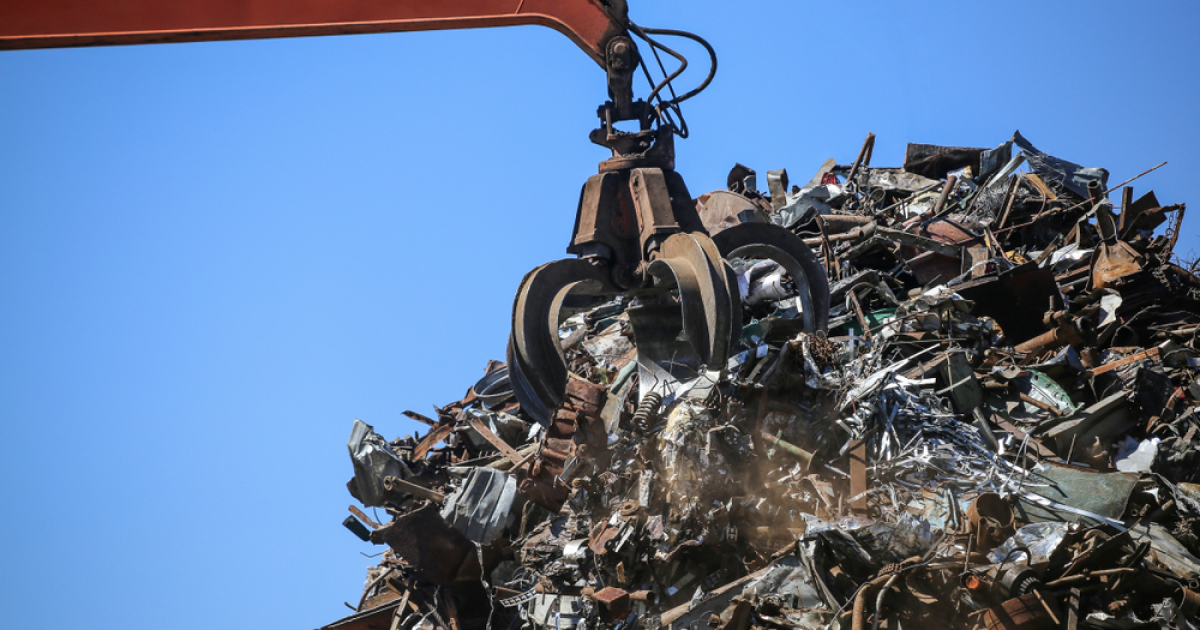 Scrap
Scrap quotations on the Turkish market for the week of March 6-13, 2023, increased by $8/t, and since the beginning of the year – by $64/t
World prices for scrap continue to rise in most regions of the world amid high activity in the market of Turkiye – one of the largest importers of scrap metal. Positive dynamics are also supported by the restoration of demand for steel, and, as a result, the increase in steel production.
Prices for HMS 1/2 scrap on the Turkish market, according to the Kallanish data, during March 6-13, 2023, increased by $8/t, or by 1.5%, compared to the previous week – up to $460-465/t, and since the beginning of the year – by $64/t, or 16%. The current upward trend has been observed for the past three weeks.
Quotations of scrap in Turkiye began a sharp rise some time after the earthquakes, when the country's government announced a plan to restore the affected regions in the next 3-4 months. Steel plants, in anticipation of a sharp increase in demand for rebar, began to purchase raw materials in order to fill warehouse stocks and be ready for a possible increase in production.
Local steel mills have indicated that they are ready to meet domestic demand for steel, which will be used to rebuild infrastructure, while export sales will almost completely cease.
Until steelmakers see stable and strong demand for steel, they have to sacrifice margins as scrap prices have increased and there is not enough demand for rebar at prices to match scrap quotations. Suppliers of scrap, in turn, refuse to reduce prices for raw materials.
With abundant supply of raw materials from all regions and low demand from Turkish mills, scrap prices are expected to peak. Quotations stabilize at the achieved level. Most mills are waiting for clarity in the market before accelerating scrap purchases.
On the European market, scrap prices also rose due to the positive situation in Turkiye and high demand from steelmakers. In particular, in Italy scrap prices as of March 10, 2023, have increased by €30/t compared to March 3 – up to €400-440/t. In general, a similar trend is observed in France, Spain and the entire Eastern European region.
The formation of raw material quotations was also influenced by the increase in tariffs for rail and intermodal freight transportation from Northern and Eastern Europe, and the rise in steel prices.
In USA scrap quotations are growing significantly amid March trading, which started a week ago. This is the fourth consecutive increase in auction prices in the US after a long downward trend last year. For the week of March 3-10, 2023, scrap prices on the East Coast of the United States increased by $5/t – up to $436-441/t.
As it was expected, scrap prices were supported by rising export supplies, improving order books and rising US steel prices. April is also expected to give a strong boost to scrap prices in the States.
Chinese scrap market has stabilized as a large supply has freed the market from supply problems. As of March 10, 2023, scrap quotations in eastern China were 3.15 thousand yuan/t ($453/t), up 5 yuan compared to the previous week.
After a rise in steel prices last week, the price of scrap has stabilized and scrap collectors have stepped up supply after fully resuming operations after the holidays. Although scrap consumption in China has increased due to the resumption of production at EAF plants and increased use of such raw materials in blast furnaces, supply and demand are currently poorly balanced.
As GMK Center reported earlier, world scrap consumption in the first half of 2022 decreased by 8.4% compared to the same period in 2021 – to 248.79 million tons. The negative trend in demand for scrap was supported by the decline in global steel production.
The world consumption of scrap metal in steel production in 2021 increased to 620 million tons. Over the year, the share of scrap in steel producing increased to 32%, while in 2019 it was 30%, and in 2020, at the height of the pandemic – 29%.
---
---