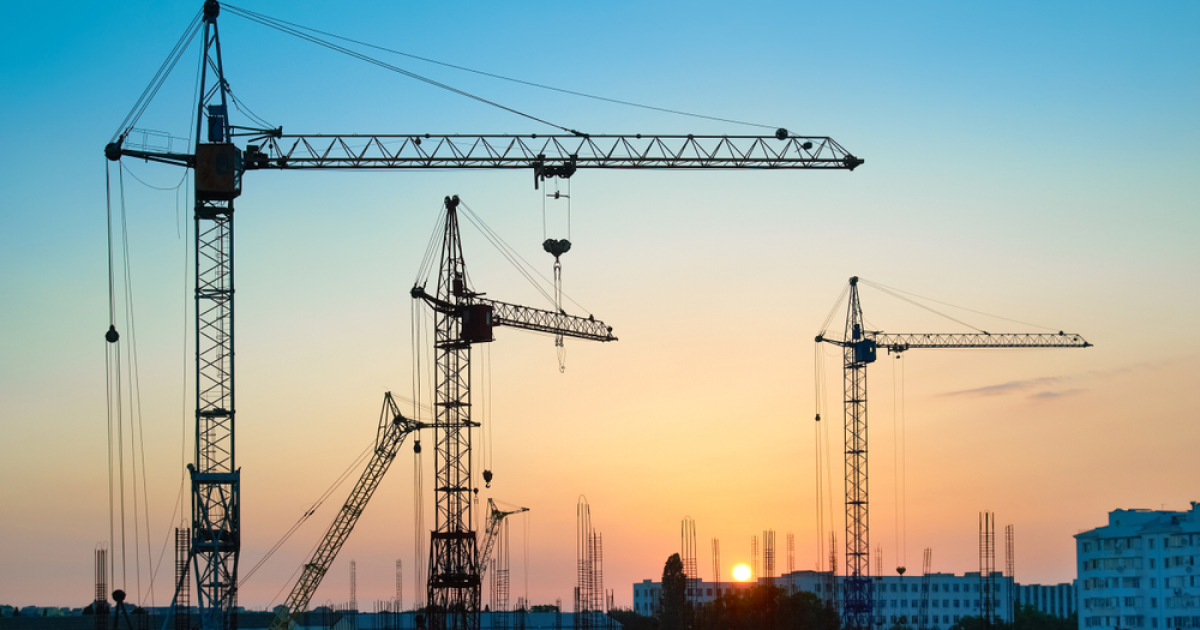 The situation in the industry puts pressure on the building materials market
Germany's construction industry continues to suffer from falling demand for housing, which is putting pressure on building material prices. Kallanish informs about it.
According to the national construction federation Hauptverband der Deutschen Bauindustrie, prices for new buildings in August this year decreased for the first time since 2020. In addition, the focus of activity is shifting from new construction to additional work in existing structures.
A significant decline in orders has a direct impact on the pricing of all services, in particular, companies are making price concessions to retain staff. In addition, during the 8 months of 2023, the number of issued permits for housing construction fell by 28% compared to the same period last year. The decline is also observed in ancillary industries that depend on the construction sector.
Consumers have been put off by the rapid rise in real estate prices in recent years, rising interest rates on loans and excessive bureaucracy. Industry federations continue to call on the government to simplify relevant procedures and create incentives.
At the end of September 2023, the federal government of the country presented the «Construction Package» (Baupaket) – a program of measures that should contribute to the attraction of greater investments in residential construction and stabilization of the real estate sector. The industry partly agreed with him, indicating that it covers many important points and is more extensive than expected.
One buyer of construction materials, including reinforcing steel, warns that it will take time for these measures to take effect. In his opinion, although this step will have a positive impact, the changes should not be expected for another six months.
German rebar makers recently announced an increase in base prices – four months after bottoming out at just above €300/t. Most deals will be made at around €320-330/t, which, taking into account the size premium (€265), translates to a delivered price of €585-595/t.
After active procurement at the end of September, factories are now fully loaded. Producers are trying to get a base price of €350/t or more for new orders. It is not yet known whether the increased prices will be maintained during the next wave of purchases, which is likely to take place in December or January.
As GMK Center reported earlier, the production in the construction sector of the EU in August 2023 fell by 0.7%. Compared to August 2022, in August 2023, seasonally adjusted production in the construction industry of the European Union increased by 0.2%.
According to Eurofer forecasts, in 2023 the volume of construction in the EU will be reduced by a moderate 0.5% and will recover to +0.7% in 2024. In 2022 volume of production in the construction sector of the EU increased by 4.8%. In the fourth quarter, this indicator decreased by 0.2% year-on-year.
---
---