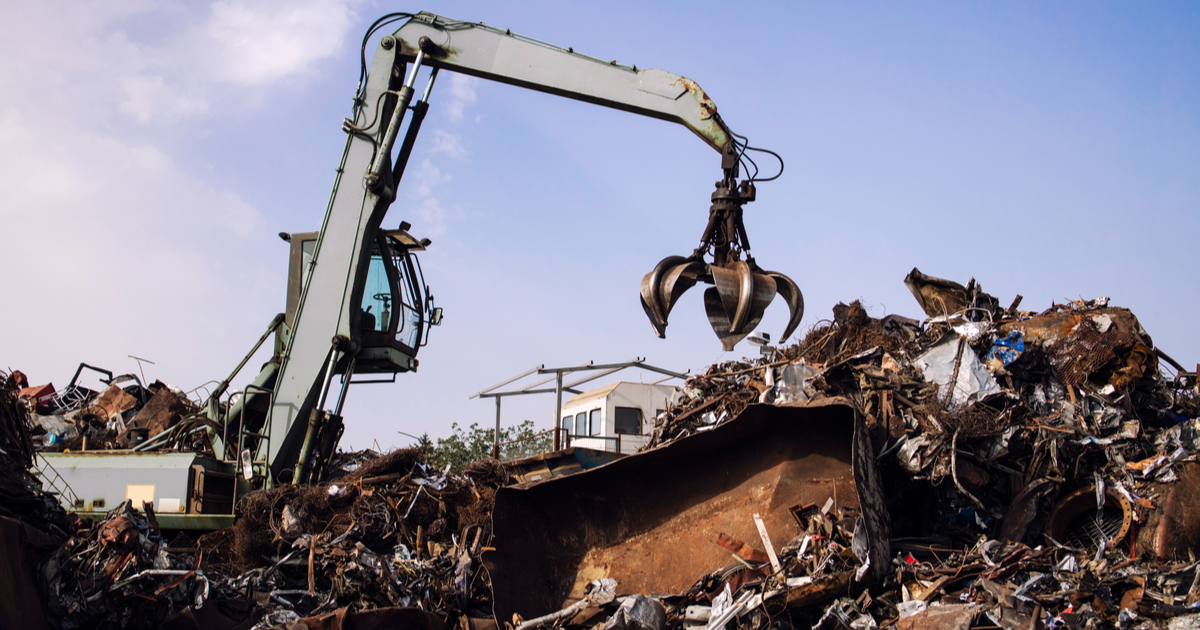 Scrap metal
During the year, German scrap processors shipped 7.7 million tons of scrap
In 2022, Germany reduced the export of scrap metal by 14% compared to 2021 – to 7.7 million tons. Thus, the country reduced the shipment of raw materials to a minimum since the economic and financial crisis of 2009. Kallanish reports about it with the reference to the data of the Federal Statistical Office of Germany.
In 2016-2021, Germany's annual exports differed only minimally – 8.6-8.8 million tons, but in 2022 exports decreased sharply, in particular due to the increase in electricity tariffs in the EU and the reduction of steel production in electric arc furnaces.
Despite the reduction in trade volumes, scrap export revenue increased. In 2022, scrap processing enterprises in Germany increased the value of exports by 8.9% compared to 2021 – up to €4.9 billion.
The largest importer of German scrap is the Netherlands – 1.48 million tons, which is 17.8% less than in 2021. Italy is the second largest buyer of German scrap. Over the year, Italian consumers reduced imports of scrap from Germany by 13% y/y – to 1.46 million tons.
The main direction of scrap export from Germany outside the European Union is Turkiye. In 2022, 624,000 tons of scrap metal were shipped to the country, which is 5% less than in 2021. Export of scrap metal to India increased by 2.9 times y/y – up to 198.47 thousand tons.
In 2022, the import of scrap to Germany also decreased – by 12% y/y, to 4.3 million tons. Import costs during this period amounted to €2.2 billion. The largest supplier of raw materials was the Netherlands, which shipped 931.56 thousand tons of scrap (-3.1% y/y).
The second largest supplier of scrap to Germany was the Czech Republic – 809.54 thousand tons (-15.3% y/y), and the third was Poland – 648.7 thousand tons (-20.3% y/y. ).
Scrap prices in Germany rose in March 2023 amid higher demand and exports. Local market participants expect this trend to continue in the next few weeks as Turkish plants restock after the devastating earthquake.
As GMK Center reported earlier, in 2022 German steelmakers reduced steel production by 8.4% compared to 2021 – to 36.85 million tons. Converter steel production was 25.85 million tons (-8.2% by 2021), and electric arc steel production – 10.99 million tons (-9%).
In 2022, steel smelting in the country has fallen to a minimum since 2009 due to the influence of the coronavirus consequences and war in Ukraine. The steel industry has suffered from high energy prices caused by the Russian invasion of Ukraine, violation of supply chains, poor demand and sharp increase in imports.
---
---