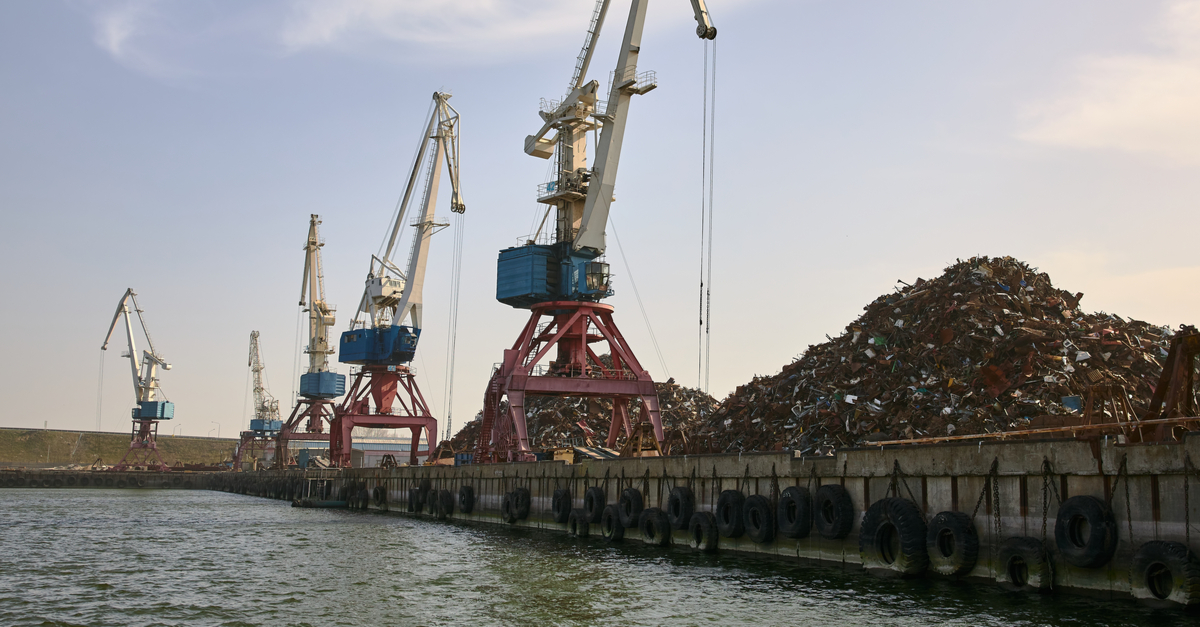 Scrap
A shortage of scrap could hamper the steel industry's ambitions for decarbonisation
German steel industry federation WV Stahl has expressed concern about a possible future shortage of scrap metal in the country. A shortage of scrap can hamper the steel industry's ambitions for decarbonisation. Kallanish reports about it.
In 2020, large industrial enterprises in Germany announced the transition to the latest technologies to reduce carbon emissions. To do this, steelmakers increase the use of scrap metal in steel production every year to reduce emissions. This may become one of the factors in the increase in the import of ferrous metal scrap to Germany by almost a third compared to 2021 – up to 5 million tons.
In general, scrap consumption increased in all countries, especially in the Netherlands – from 515 thousand tons in 2020 to 956 thousand tons in 2021. The only country where a noticeable decrease in the consumption of such raw materials was observed is Norway – 289 thousand tons in 2020 against 208 thousand tons in 2021.
Exports of scrap from Germany in 2021 increased to 8.7 million tons compared to 8.6 million tons in 2019-2020.
"Steel scrap is a crucial factor in reducing carbon emissions. Thus, the steel industry of Germany and the European Union is extremely dependent on the availability of this strategically important raw material," the message says.
The federation notes that the growing outflow of scrap metal is a worrying sign for the EU steel industry. Since 2016 alone, the export of secondary raw materials has increased by 6.8 million tons – up to 14 million tons in 2021.
"Technical transition in Germany and many other EU countries is ultimately aimed at creating hydrogen-based DRI production. However, until then, the transition period may be characterized by fierce competition for scrap," expert of BDS Green Day notes.
Earlier, the European Parliament approved the proposal on revision of the Regulation on waste transportation (WSR). According to the amendments to the WSR, the export of safe waste for recycling (in particular ferrous and non-ferrous metal scrap) to countries outside the Organization for Economic Co-operation and Development (OECD) will be allowed only if those countries apply for consent and demonstrate the ability to environmentally waste management.
The Association of European Steel Producers (EUROFER) welcomed the revision of the WSR. However, they believe that stricter measures to ensure the export of scrap are necessary only for those consumers who have environmental standards equivalent to the EU.
In addition, EUROFER called on the European Union to include scrap metal to the list of critical raw materials, because only equal conditions of access to scrap metal will ensure the long-term competitiveness of European steelmakers and make it possible to avoid the growth of carbon emissions.
As GMK Center reported earlier, world consumption of scrap metal in the first half of 2022 decreased by 8.4% y/y – to 248.79 million tons. The EU reduced the consumption of raw materials by 3.2% y/y in six months – to 43.86 million tons.
---
---