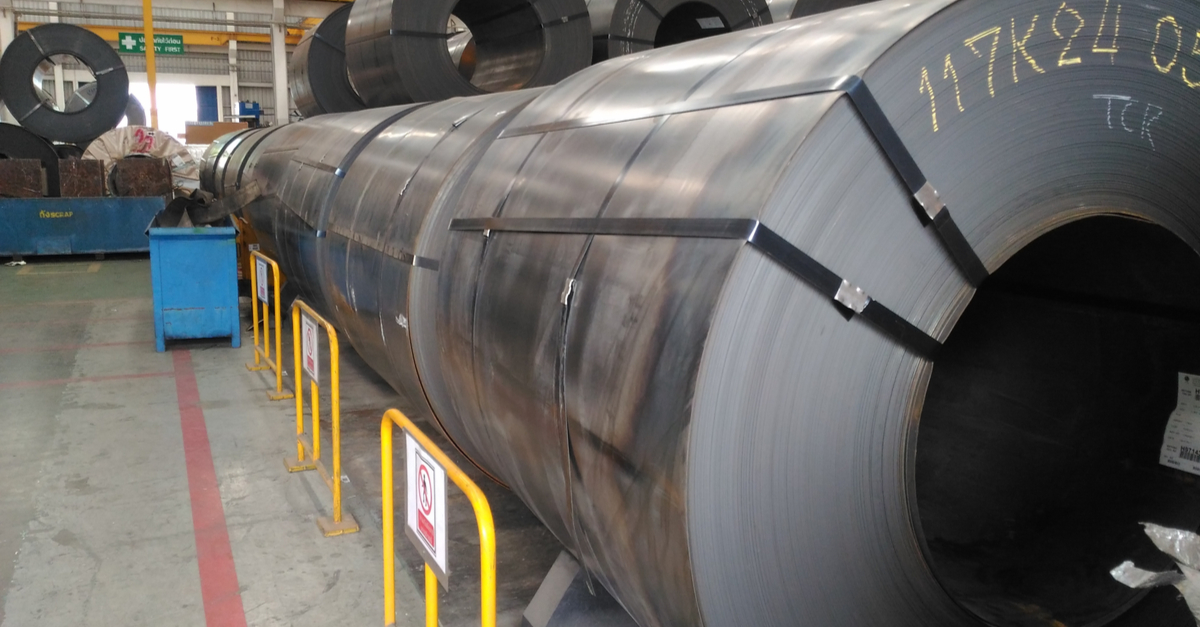 (c) shutterstock.com
In this way, enterprises stimulate the purchase of hot-rolled coils
German hot rolled coil producers offer significant discounts on their products to increase sales and cash flow. It is reported by Eurometal.
According to S&P Global, as of August 5, prices for HRC in Northern Europe were stable at $800/t ex-works in the Ruhr.
Some German plant had entered into an agreement with a buyer from Northern Europe at a price below €750/t on the conditions of pickup in the Ruhr. The information was not confirmed widely, but distributors said they "would not be surprised" to see such a transaction. Official offers were at the level of €850/t on ex-works terms in the Ruhr.
Northern European steel producers were forced  to fill order books and generate cash flow, so they resorted to offering discounts. Demand from distributors has remained weak due to a combination of high inventories and big volumes of imported coil that are expected to arrive in the EU over September-October.
In Italy, the situation is similar, but steelmakers did not offer discounts when forming an order. That was due to significant production cuts, when flat-rolled producers either shut down the plant for several weeks or stopping some blast furnaces.
HRC price in Italy was stable on August 5 at €770/t ex-works. Official offers were at the level of €780-800/t on ex-works Italy terms.
Italian market is more balanced compared with Germany," an Italian source said. "When German mills notice a buyer that cautiously shows any signs that they might be interested in material, producers attack the buyer as vultures ready to cut prices."
In turn, Italian factories stopped for August, while in Germany buyers have large stocks and factories are trying with all their might to sell. Producers ready to cut prices, going below cost to make a deal and generate cash flow
Market sources said prices are most likely to recover in September. Automakers began to show more interest in steel after buying lower volumes in early 2022 due to shortages of semiconductors and other components.
"Carmakers started to contact steel suppliers saying that they would need more material than they booked last year," a North European distributor said. "This is a good sign, but we will see if the demand rise will be sustainable."
Italian reroller company Marcegaglia believes that steel prices are close to the minimum and expects a technical rebound in quotations of 8-10% due to the gradual recovery of demand.
As GMK Center reported earlier, steelmakers in many regions of the world stop or reduce capacity due to the drop in demand for steel products. Iron&steel companies are expecting an increase in demand and an increase in steel prices in the fall, after the end of the summer period of decline in business activity.
European steel prices continued to decline in July, though the overall rate of decline has slowed.
---
---