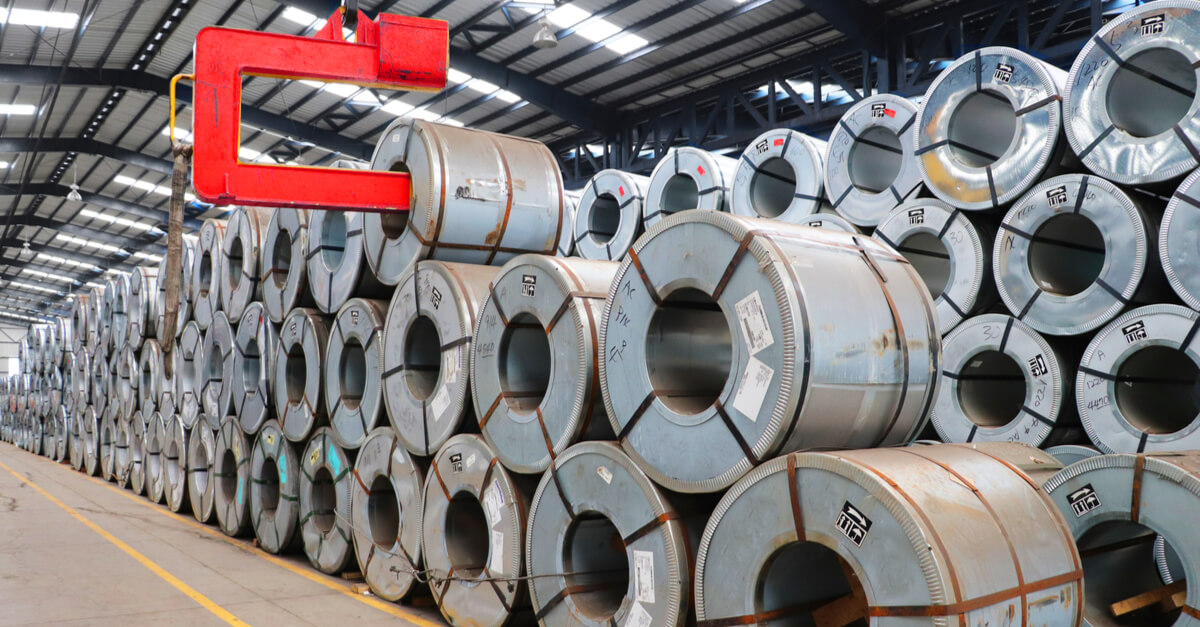 (c) shutterstock.com
Analysts suggest negative market bottom may have already been reached
European steel prices continued to decline in July, although the overall rate of decline slowed down. MEPS International analysts write about it in their blog.
There are large differences in prices between products and regions. Stocks of steel at rolling mills and service centers increased – they received orders made during the rush purchases in March and April.
After Easter, consumer demand for steel products fell sharply. Faced with large inventories and low order numbers, distributors have drastically limited new orders from manufacturers.
In turn, the iron&steel plants were unable to reduce capacity in time to prevent a serious drop in steel prices in Europe: there were stocks of raw materials that they continued to sell. As a result, current production still exceeds existing demand.
There are indications that the market bottom may have already been reached. Steel mills' costs are close to break-even, despite lower raw material costs, which partially offset the decline in the cost of rolled products. A sudden surge in scrap steel prices triggered by new orders from Turkey has stabilized raw material prices, at least in the short term.
In the Chinese market, the efforts of the local government to increase domestic demand for steel have not yet bring results. Sales of steel products in China remain weak, and steel mills are reducing production. This, in turn, leads to a reduction in the cost of raw materials.
After European sanctions, Russian steelmakers redirected sales of slabs and billets to Asia and the Middle East, selling them at dumping prices. Directly or indirectly, these supplies contribute to the import pressure faced by European producers.
Europe is entering a holiday period when demand for steel traditionally falls. Planned capacity maintenance will reduce productivity, partly easing negative pressure on prices.  It is not enough to support prices for steel products. Recovery will occur only after buyers need to restock.
At the same time, there is a threat of a shortage of gas in Europe, and with it the prospect of a reduction in steel production. The Nord Stream 1 gas pipeline is closed for maintenance and German consumers are concerned that supplies will not resume after the planned 10 days.
The German government's plan to decide the energy problem calls for heavy industry customers, such as steel mills, to be the first to cut production. Rolling mills and steel product manufacturers will follow. The forced reduction in production will lead to upward pressure on prices, although demand will also be reduced at the same time.
As GMK Center reported earlier, steelmakers in the world stop power due to falling demand for steel products. At the same time, EU iron&steel companies are waiting for an increase in demand and an increase in steel prices in the fall, but this may not happen.
---
---