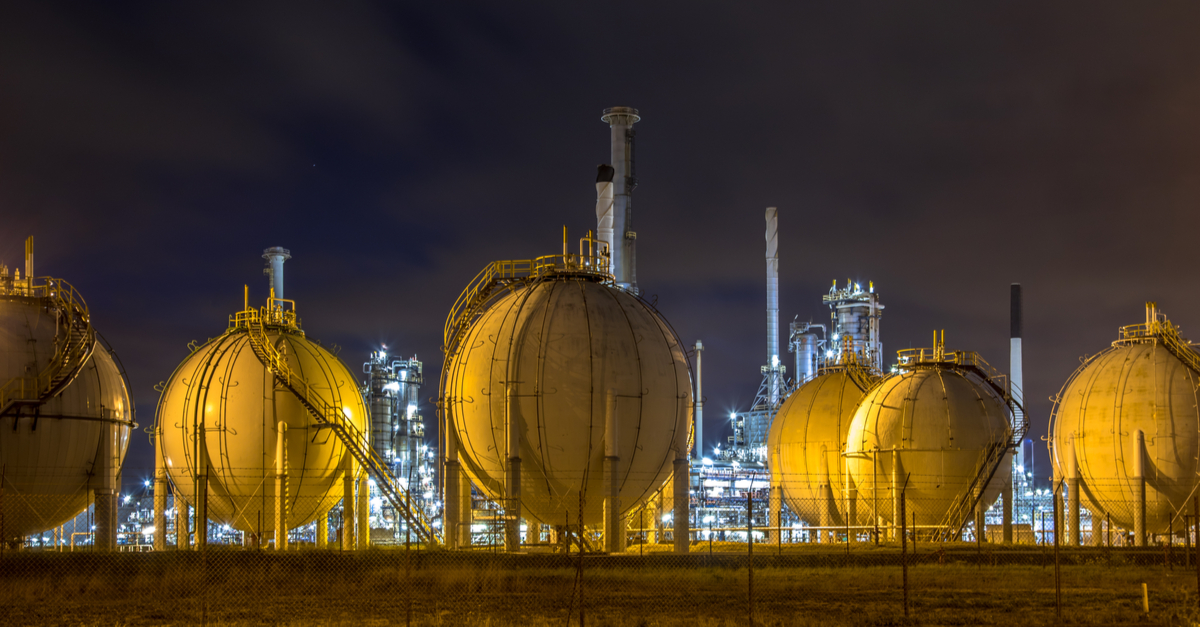 (с) shutterstock.com
The rise in prices was short-term, as high gas reserves in the EU allow for a quick response to panic in the market
Natural gas prices in Europe on Monday, September 5, 2022, increased by 36.7% compared to the price a day earlier – up to €283/MWh. Compared to last week, the price of gas increased by 3.8%. The data from Trading Economics reports about it.
European prices for blue fuel rose on Monday more than by 30% against the background of Russia's refusal to launch one of the main gas pipelines to Europe for an indefinite period. Such a statement increased market fears about gas shortages and fuel rationing in the EU in winter.
The base price of gas increased after the market opened, first to €263/MWh, and within hours to a peak value of €283/MWh. Already by the end of the day on September 5, gas prices fell to €240/MWh, which is 15.2% less than at the beginning of trading. On September 6, trading opened at €232/MWh, and the price remained stable throughout the day.
The rise in prices was short-lived, as high gas reserves in the EU made it possible to quickly overcome the panic on the market. Russia currently does not have total control over the European gas market due to the fundamental reserves of this fuel in the EU. Currently, European PSGs are almost 82% full, and the warehouses of Germany, the largest consumer, are 86% full.
Europe has increased gas supplies from alternative sources. In particular, the volumes of liquefied natural gas (LNG) imports are record high. European countries also plan to reduce gas consumption by 15% in 2023 compared to 2021. This should help to avoid an acute shortage of fuel.
However, there are currently many uncertainties surrounding the supply and demand for winter gas supplies to the EU, such as temperature fluctuations, LNG supplies and the war in Ukraine.
The Nord Stream pipeline, which runs along the Baltic Sea's bottom to Germany, has historically delivered about a third of gas to Europe. Recently, it was operating at 20% before the line was shut down for maintenance last week.
Russian fuel deliveries through Ukraine have also decreased. As a result, the EU is forced to look for alternative sources to fill gas storages. Some countries have already developed an emergency plan that could lead to energy rations.
Compared to September 2021, gas prices at the beginning of September 2022 have increased by 4.7 times. Incredibly high electricity costs have already forced some energy-intensive industries to cut production or temporarily shut down capacity. The production of fertilizers, glass, aluminum and steel is under threat.
Thus, one of the largest steel producers in the EU, ArcelorMittal, announced the shutdown of several blast furnaces in Germany and Spain, and also did not resume EAF's work at the Spanish plant Acería Compacta de Bizkaia, which was supposed to be launched at the beginning of September after maintenance. The total number of temporarily stopped ArcelorMittal capacities in Europe is already about 7 million tons of steel per year.
Following ArcelorMittal, UC Steel Kosice, Dunaferr, Liberty Ostrava, Ferroatlántica, Ferriere Nord and other have decided to reduce or stop capacity.
---
---