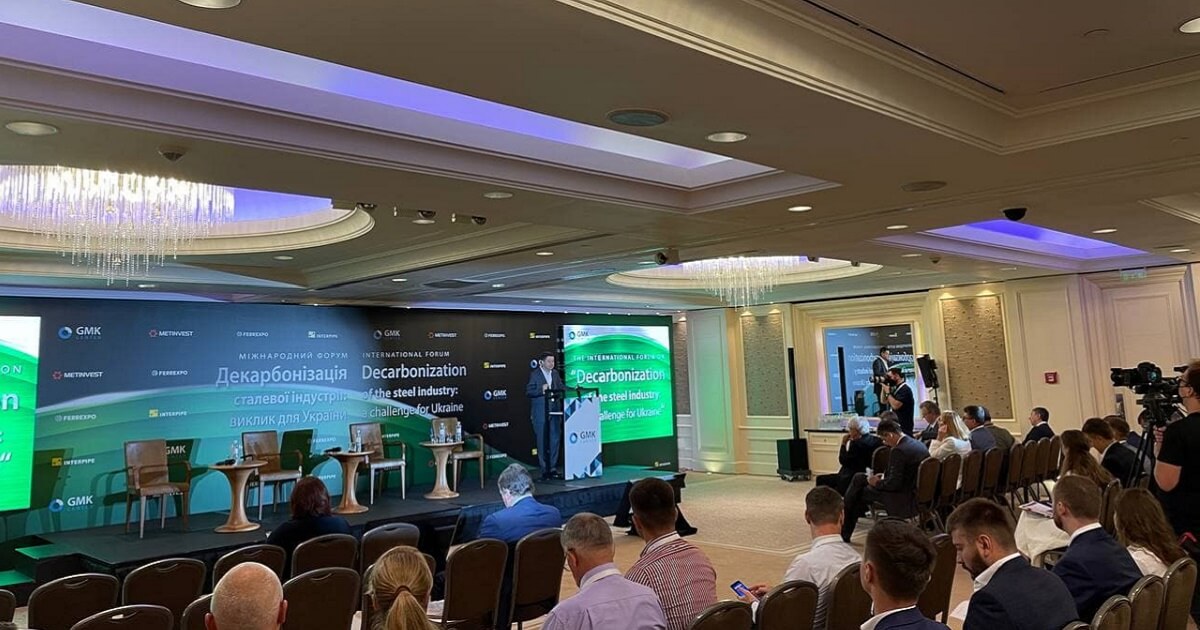 The GMK Center brought together industry leaders to discuss the prospects for decarbonization of metallurgy
The International Forum "Decarbonization of the Steel Industry: a Challenge for Ukraine" began its work on July 14, 2021 in Kiev.
More than 250 heads of mining and metallurgical companies, representatives of engineering, consulting and R&D companies, officials of the Cabinet of Ministers, industrial and business associations, international and Ukrainian experts and scientists were registered to participate in the event.
In recent years, the international community of industry professionals has been actively discussing the topic of decarbonization. This is the first time such an event will take place in Ukraine.
An important focus of the forum in Kiev will be the focus on the practical aspects of introducing new technologies to reduce CO2 emissions and switch to carbon-free steel production. During the event, the GMK Center will present its new research "Decarbonization of the steel industry: a challenge for the coming decades".
The forum participants will discuss the challenges associated with decarbonization of production, existing and promising technologies, plans of companies to reduce CO2 emissions and interaction with the state in this direction.
The forum is held in Hyatt Regency (Kiev) in a combined format (offline and online).
The broadcast in Russian can be viewed on the Facebook page.
The broadcast in English is available on the GMK Center Youtube channel.
---
---