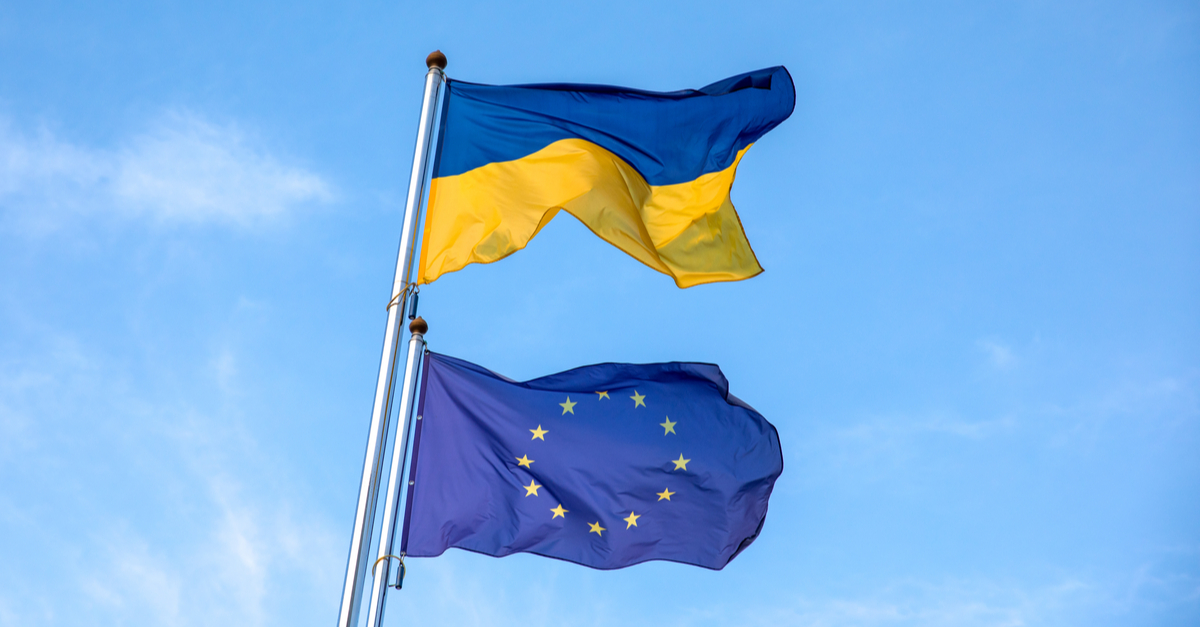 (c) shutterstock
Negotiations on Ukraine's membership in the EU to start in early 2023, and the expected date of accession is 2029
At the latest summit, EU leaders decided to grant Ukraine and Moldova candidate status for EU membership. Earlier, the European Commission and the European Parliament supported this decision, President of the European Commission Ursula von der Leyen announced on Twitter.
Candidate status is the first, but extremely symbolic step on the long road to the European Union, Bloomberg writes. Turkey was granted this status in late 1999, Northern Macedonia in 2005, Montenegro in 2010, and Serbia in 2012. The last country to join the European Union was Croatia in 2013, in which case the whole process took 10 years. The EU accession process involves far-reaching reforms to bring the country into line with alliance law.
According to Natalia Forsyuk, Director General of the Government Office for Coordination of European and Euro-Atlantic Integration, on Ukrainian national TV, negotiations on Ukraine's EU membership to start in early 2023, and the expected date of Ukraine's accession to the EU is 2029.
Following the summit, EU leaders decided to continue to put pressure on Russia with sanctions and support Ukraine in order to end hostilities. In addition, the European Union will provide financial assistance to Ukraine of up to €9 billion by the end of this year, and will continue to supply arms.
Earlier GMK Center reported that the European Parliament on Thursday, June 24, adopted a resolution calling on the participants of the EU summit to grant Ukraine and Moldova the status of candidates for EU membership. 529 deputies voted in favor, 45 were against and 14 abstained.
Ukraine applied to join the EU almost immediately after the start of the Russian armed invasion of its territory. On April 8, European Commission President Ursula von der Leyen handed over a questionnaire to Ukrainian President Volodymyr Zelensky during a visit to Bucha.
On April 18, Volodymyr Zelensky handed over to Matti Maasikas, Head of the European Union Delegation to Ukraine, part of the documents for obtaining the status of a candidate for EU membership.
On June 17, the European Commission recommended that the European Council grant Ukraine the status of a candidate for EU membership.
---
---