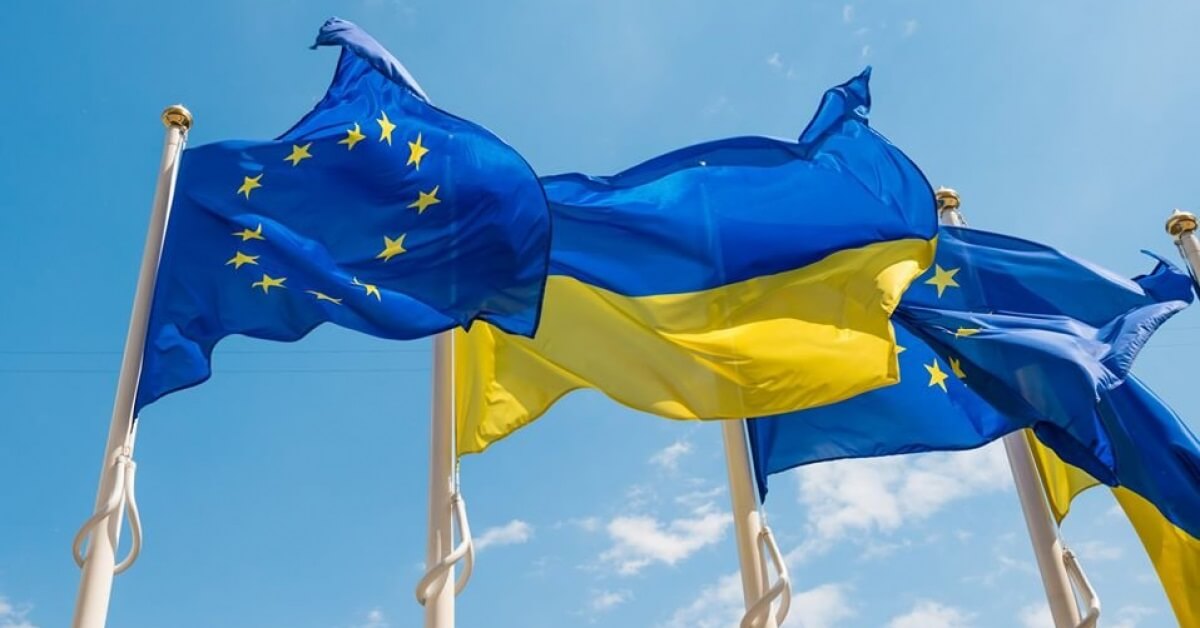 As some Eurobureaucrats and EU countries officials have mixed opinions on the issue, difficulties may emerge
Ukraine may receive the status of a candidate for the EU membership in June, Deputy Prime Minister for European and Euro-Atlantic Integration Olga Stefanishyna told.
"We expect when the EU members meet again in June, a decision will be made to grant Ukraine candidate status. We also negotiate with different European capitals. The accelerated procedure to enter the EU, through which we go through, become possible thanks to the changes and transformations we have made over the past eight years. It was our way, in fact, to Europe," said Olga Stefanishyna.
Ukraine applied to join the EU almost immediately after the start of Russia's military operation on its territory. On April 8, European Commission President Ursula von der Leyen presented a questionnaire to Ukrainian President Volodymyr Zelensky during a visit to Bucha. She said that Ukraine's application would be considered in the summer, although "it usually takes years before the European Council accepts the application for membership." On April 18, Volodymyr Zelenskyi handed over some of the documents for EU candidate status to Matti Maasikas, Head of the European Union Delegation to Ukraine.
According to Olga Stefanishyna, some of the documents submitted to Ukraine have already been processed in Brussels, including a questionnaire. Ukraine plans to complete the work on the second part of the EU accession questionnaire by the end of next week.
Ursula von der Leyen has previously stated that European countries support Ukraine's aspirations to join the EU. At the same time, the head of European diplomacy Josep Borrell and a number of other officials from various EU countries stated that Ukraine could not join the European Union fast.
At the same time, eight EU member states – Bulgaria, the Czech Republic, Estonia, Latvia, Lithuania, Poland, Slovakia and Slovenia – supported ​​Ukraine's accelerated accession to the EU.
Earlier GMK Center reported that the European Union might next week approve a phased ban on imports of Russian oil, as well as the disconnection of Sberbank from the SWIFT system.
---
---