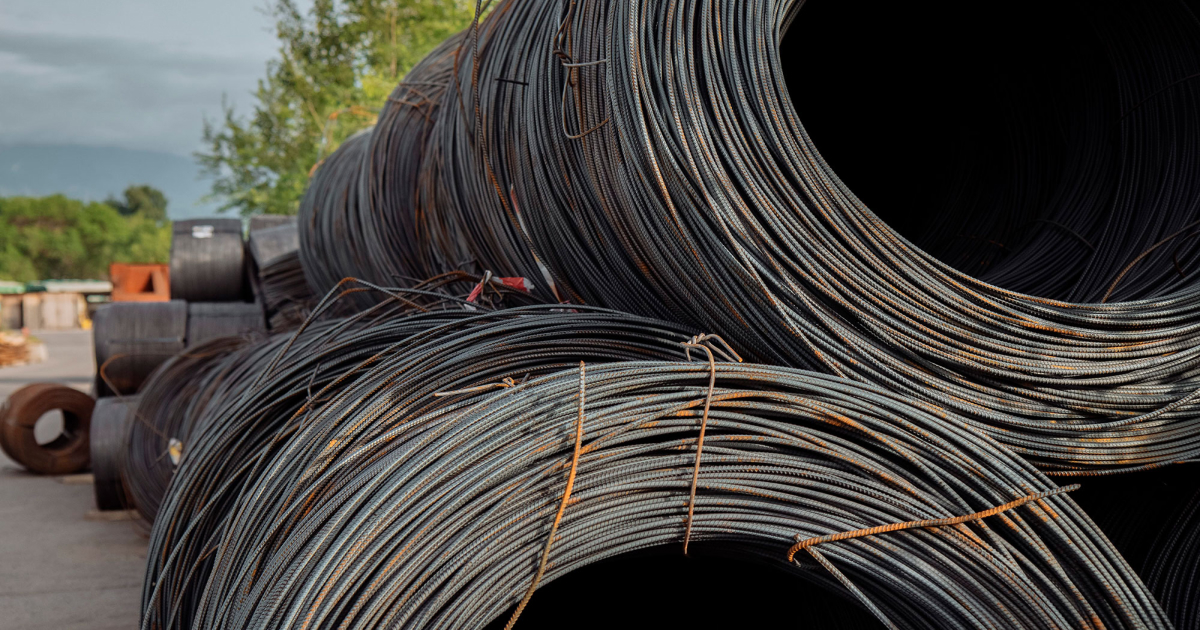 (c) anarstal.kz
Due to the increase in energy costs, local producers are forced to raise the prices of their products
European demand for imported steel has increased significantly since the end of August 2022. The reason is the high prices of energy resources, due to which the cost of local products increases. ArgusMedia reports about it.
As of September 7, prices for Italian rebar and wire rod increased by €50/t – up to €950/t ex-works and up to €990/t with delivery.
In the rebar market offers were over €1,000/t ex-works in Italy. Some producers reported that production costs approaching this level, but most sales were made in the range of €940-960/t ex-works.
But at the moment customers prefer to stay in a wait-and-see position to understand what will happen in the next few days.
On the Balkan market, one of the local producers offered rebar at €820/t on ex-works terms. However, imported rebar can be bought much cheaper from local traders. The lowest prices were registered in non-EU European countries at €755/t with delivery.
Many customers booked large volumes at previous prices in late August-early September. But this demand was coming mainly from private-sector construction, while demand from the public sector was on hold because of the elections.
In view of the production costs growth, European long steel producers are considering introduction of €150-300/t surcharges to cover higher production costs. But some of them had to switch off their blast furnaces and turn to import billets.
At the same time, sales of imported wire rod to the European market have intensified since last week. Products from Malaysia were offered at $670-700/t, and from Algeria at $695-710/t. This week, Algerian wire rod was sold at $750-760/t, and rebar at $715-720/t. Other suppliers from North Africa offered wire rod at $720-735/t.
Turkish producers also note the increase in requests from the European Union buyers. Turkey offers prices for its products at the level of $700-760/t.
In the local European market, wire rod in Poland, Germany and Italy was quoted over €900/t including delivery. In the Italian domestic market, the products were available at a price of €980/t ex-works. Polish producers offered wire rod for €910-980/t with delivery, and Italian producers – €880-900/t ex-works.
Ukrainian products were quoted much below this level – €820-830/t, but the sales did not take place.
As GMK Center reported earlier, due to the increase in production costs ArcelorMittal announced price increases at the beginning of September for long steel by €100/t, despite low demand. The company also increased the price for flat steel for October-November deliveries in 2022 to €800-850/t.
Due to the increase in the total imported products on the European market, local plants began to reduce or stop production one by one. Their products cannot compete with imported products due to the increase in tariffs for energy resources, which significantly increased the cost of produced steel.
ArcelorMittal, US Steel Kosice, Dunaferr, Liberty Ostrava, Ferroatlántica, Ferriere Nord and other have decided to reduce or stop capacity.
---
---