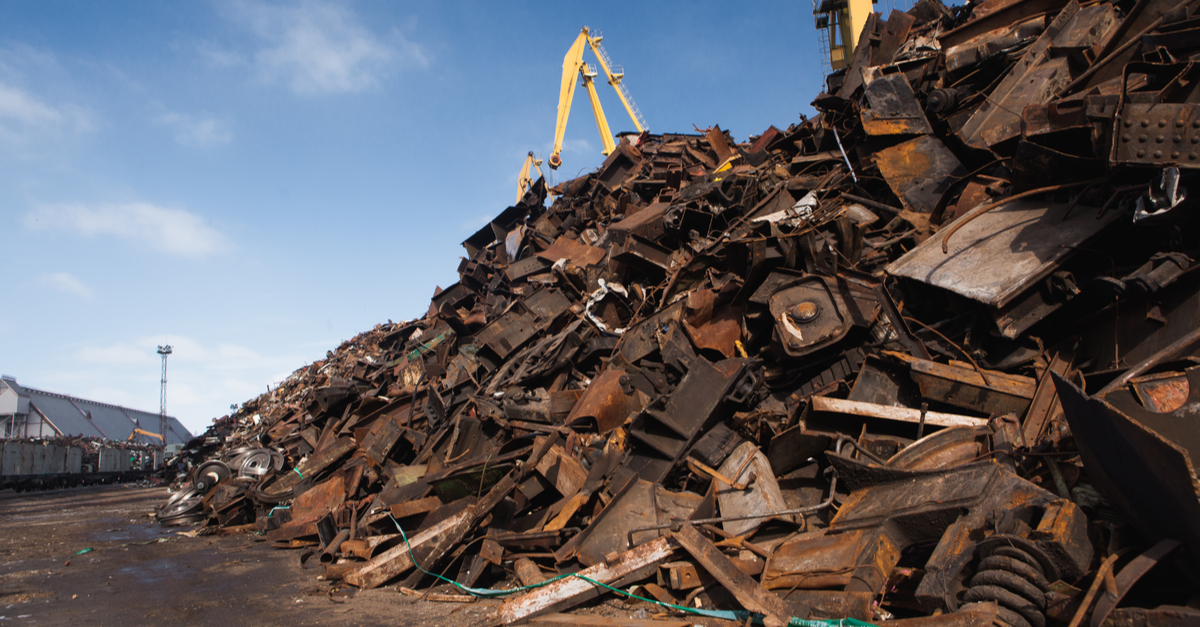 Scrap
Demand for raw materials from European steel producers is increasing
Scrap is becoming a strategic factor for the future of European steelmakers, believes Mario Arvedi Caldonazzo, chairman of Arvedi Group and vice president of EUROFER. He stated this during the Made In Steel conference in Milan (Italy), according to Kallanish.
He noted that the demand for these raw materials on the part of European producers is increasing in order to further reduce carbon emissions. According to Caldonazzo, the export of approximately 20 million tons of scrap from Europe, mainly to Turkiye, is a significant loss for the economy.
The head of Arvedi Group reminded that more than 50 countries in the world significantly limit the export of scrap metal. Europe cannot impose such an export ban, but it needs to make sure that ferrous metal scrap is defined as a critical raw material and not just waste.
Giampietro Benedetti, president of Danieli, also believes that the availability of scrap in Europe will be one of the most important issues for the steel industry in the future, as integrated steel producers continue to increase their use in the production cycle.
Jens Bjorkman, representative of Stena Metal International and chairman of the IREPAS raw material suppliers committee, believes that one of the consequences of the revision of the Waste Transportation Regulation (WSR) will be the complication of scrap transportation to countries of the Organization for Economic Cooperation and Development (OECD), such as Turkiye. This will require lengthy reconciliation procedures and may limit trading opportunities. He reported it during the SteelOrbis spring conference and the IREPAS meeting.
In addition, according to Bjorkman, the EU will consume the majority of European scrap over the next five years, as production moves to electric arc furnaces as part of the push for green steel.
As GMK Center reported earlier, the European Parliament is at the beginning of 2023 approved the proposal regarding WSR review. According to the amendments to the WSR, the export of safe waste for recycling (in particular ferrous and non-ferrous metal scrap) to countries outside the Organization for Economic Co-operation and Development (OECD) will be allowed only if those countries apply for consent and demonstrate the ability to environmentally waste management. In addition, the European Commission will carefully monitor the export of waste to OECD member countries.
Also, the updated European WSR of the EU is likely to enter into force in 2024, which increase the pressure on exporters of scrap from the European Union, believes Emmanuel Katrakis, general secretary of the European Confederation of Processing Industry.
---
---