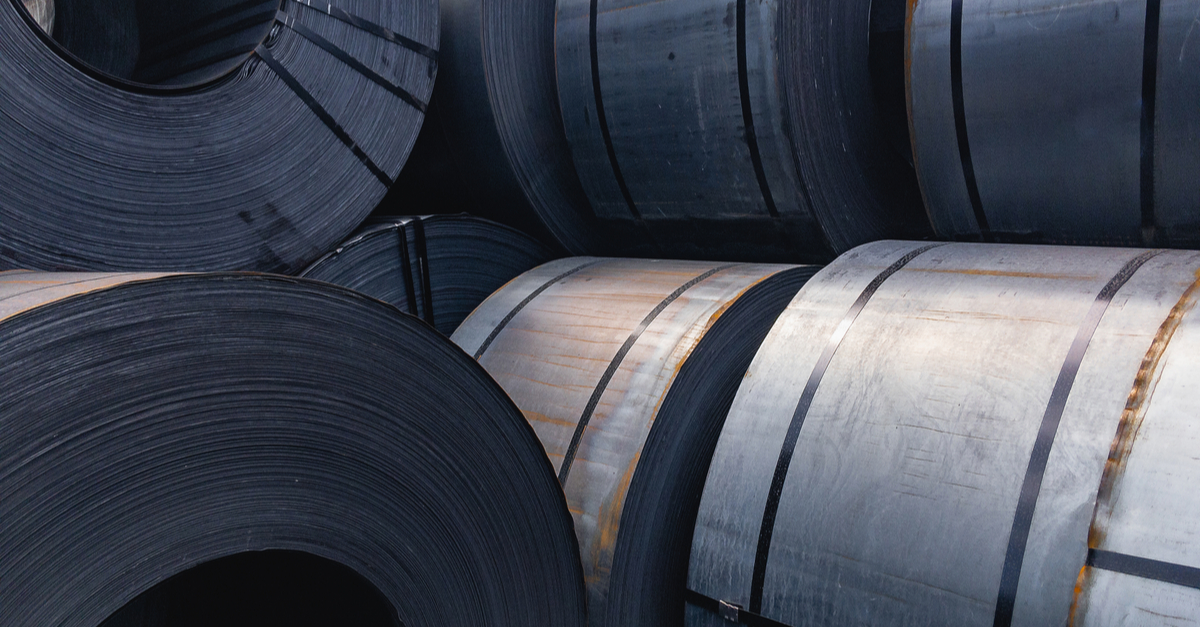 Hot-rolled coil
In 7 months, the EU market consumed 395.95 thousand tons of flat rolled products of Ukrainian production
In January-July 2023, the European Union reduced the import of flat products from Ukraine by 42.2% compared to the same period in 2022 – to 395.95 thousand tons. This is evidenced by Eurostat's data.
The largest amount of hot-rolled flat rolled products from uncoated carbon steel (HS 7208) was imported during the six months – 302.7 thousand tons, which is 43% less compared to January-July 2022. These products account for more than 76% of the total volume of imports of Ukrainian flat rolled products into the EU.
Also, 79,000 tons (+14.8% y/y) of uncoated cold-rolled flat products (HS 7209) and 14,200 tons (-80% y/y) of coated flat products (HS 7210) were delivered to the European market.
The main consumer of flat rolled steel from Ukraine is Poland. In 7 months, 181.6 thousand tons of flat hot-rolled products were shipped to the Polish market, which is 24.5% less year-on-year. Also, Polish consumers imported 29.88 thousand tons (+6.8% y/y) of Ukrainian-made cold-rolled products and 9.51 thousand t (-83.1% y/y) of coated flat products.
In July 2023, European consumers imported 56.35 thousand tons of flat rolled products from Ukraine, which is 27% less compared to June, and 19.4% more by July 2022, in particular:
hot-rolled steel – 45.95 thousand tons (-12.9% m/m; +38.1% y/y);
cold rolled products – 8.5 thousand tons (-62.2% m/m; +3.4 times y/y);
coated rolled steel – 1.94 thousand tons (-4.6% m/m; -60.9% y/y);
The main part of the products during the month was imported to Poland, Bulgaria and Italy.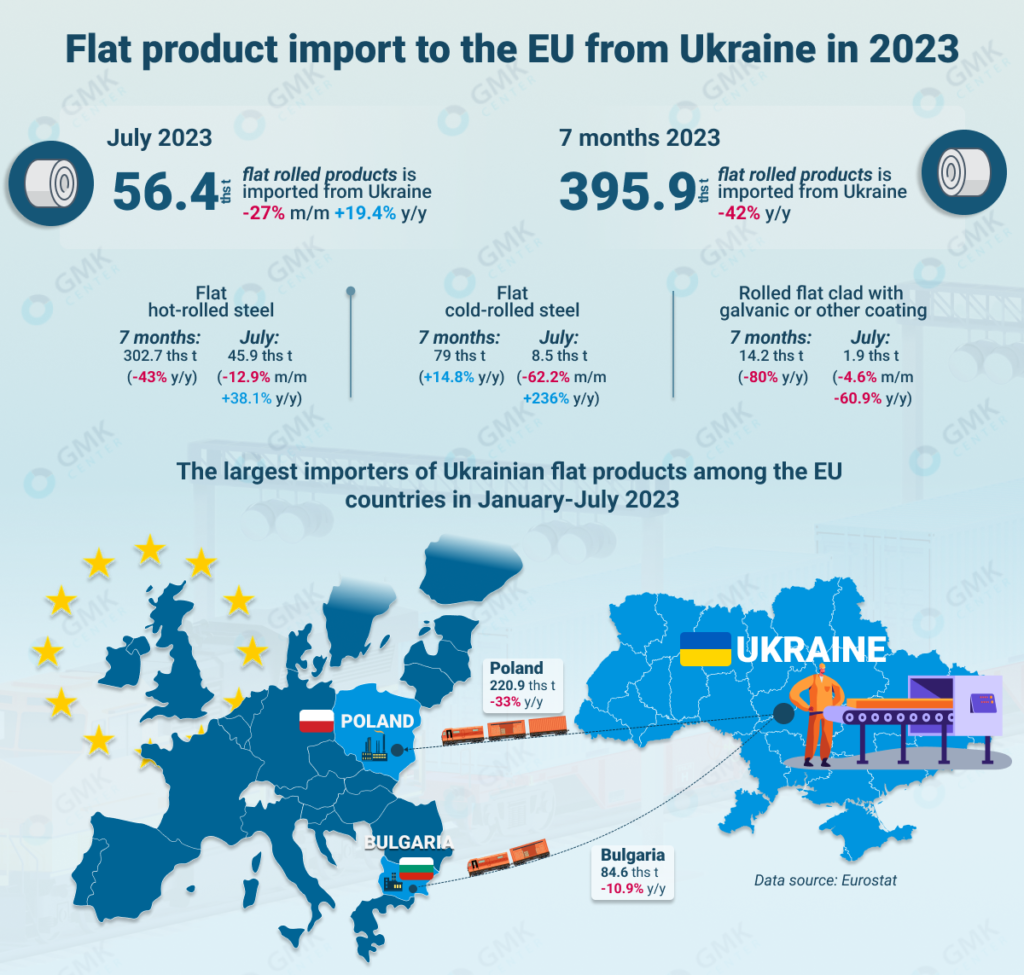 As GMK Center reported earlier, Ukraine in January-July 2023 reduced exports of flat rolled products by 62.3% compared to the same period in 2022 – to 517.7 thousand tons. In July, Ukrainian steelmakers exported 95.2 thousand tons of flat rolled products. This is 22.6% less compared to the previous month, and 84.4% more by June 2022.
---
---