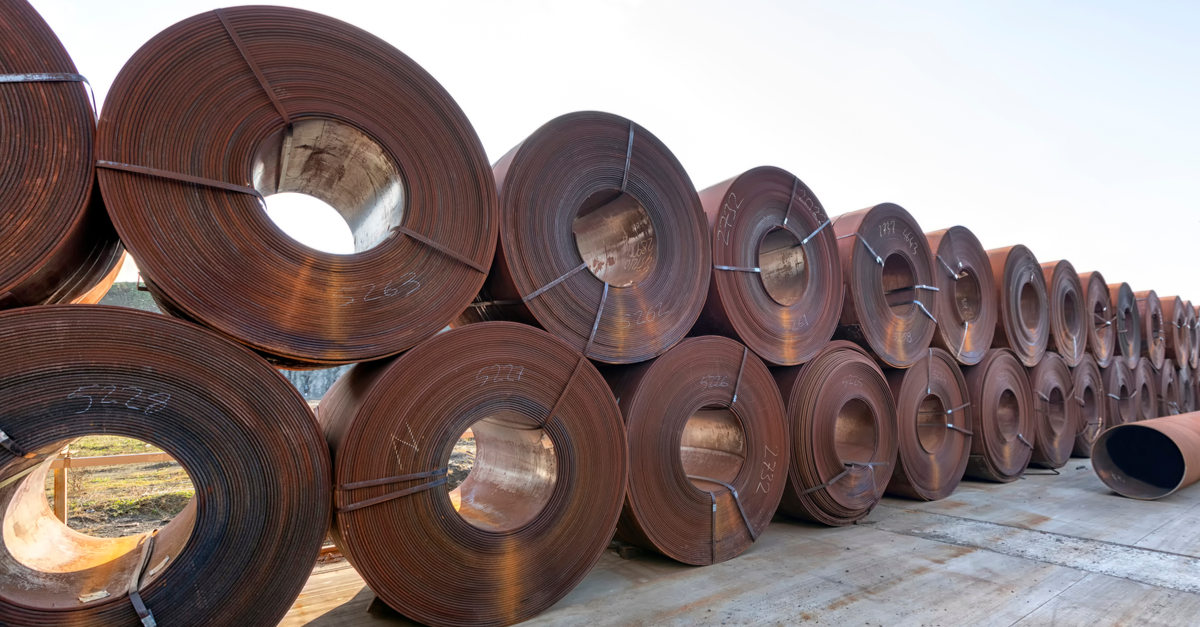 Rolled steel
In monetary terms, the export of such products fell by 25.3% m/m over the month
In July 2023, metallurgical enterprises of Ukraine reduced the export of flat products by 22.6% compared to June 2023, to 95.2 thousand tons. In monetary terms, the export of such products fell by 25.3% m/m – up to $70.35 million. This is evidenced by the data State Customs Service.
Compared to July 2022, in July 2023 Ukrainian metallurgical enterprises increased their revenue from the sale of flat products by 55.6%. Export volumes increased by 84.8% y/y.
According to the results of January-July 2023, Ukraine exported 517.7 thousand tons of flat products worth $378.6 million. Revenue from product sales abroad decreased by 67.4% compared to the same period last year, and export volumes decreased by 62.3% y/y.
Hot-rolled flat bare steel (Nomenclature 7208) was exported the most in 7 months – 380.2 thousand tons for $264.85 million. In July, 67.9 thousand tons were shipped (-23.8% m / m) by $45.5 million (-30.3% m/m). Also, 104 thousand tons of uncoated cold-rolled flat products (Nomenclature 7209) were exported for $73.1 million, in July – 14.4 thousand tons (-40.5% mom) for $11.1 million (-38 .3% m/m).
The top three among the types of flat products in terms of exports from Ukraine in January-July 2023 is closed by flat-clad steel, with galvanized or other coating (Nomenclature 7210) – 32.6 thousand tons for $39.5 million. In July, metallurgical companies increased exports of such products by 31.8% compared to the previous month – up to 12.4 thousand tons. Income from its shipment increased by 23% m/m. – up to $13.3 million.
The largest consumers of Ukrainian uncoated hot-rolled flat products are Poland and Bulgaria – 52% and 16.1%, respectively, in monetary terms. Poland (32.8%), Bulgaria (19.9%) and Portugal (8.8%) together consumed more than 60% of uncoated cold-rolled flat products. Among the main buyers of Ukrainian coated rolled products are Poland (74.5%) and Romania (19.9%).
It should be noted that, following the results of July 2023, the metallurgical enterprises of Ukraine increased rolled products production by 33.6% compared to the previous month – up to 525 thousand tons. In January-July 2023, Ukrainian metallurgists produced 2.9 million tons of rolled products, which is 31.5% less y/y.
As GMK Center reported earlier, in 2022, Ukraine reduced imports of flat steel products by 32.8% compared to 2021 – to 472.01 thousand tons. Import costs for the year decreased by 24.1% y/y – to $698.83 million. The largest suppliers of products were Turkiye, Poland, Slovakia and China.
---
---