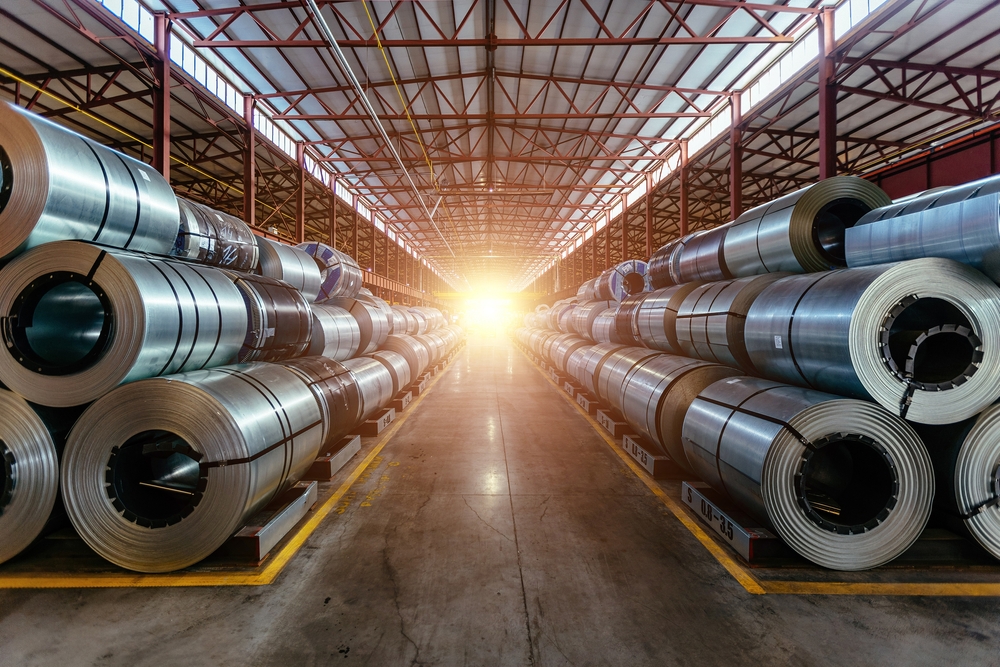 HRC
Shipments of rolled steel to third countries decreased by 6% y/y
In January-August 2023, steel enterprises of the European Union reduced the export of steel products (including semi-finished products) by 5% compared to the same period in 2022. This is stated in the report of the European Steel Association EUROFER.
The export of rolled steel fell by 6% in 8 months compared to January-August 2022. In particular, shipments of flat rolled products fell by 11% y/y, and of graded products – increased by 3% y/y. Flat rolled products accounted for 65% of the export of finished products.
During January-August, the export of almost all types of flat rolled products showed a decrease. In particular, hot-rolled steel – by 24% y/y, and organic steel – by 21% y/y. The only exception was cold-rolled steel – its export increased by 3% y/y.
The main destinations of steel exports from the EU for January-August were Great Britain (215 thousand tons), Turkiye (197 thousand tons), the USA (171 thousand tons), Switzerland (118 thousand tons) and Egypt (43 thousand tons ). 31,000 tons of rolled steel were sent to Ukraine.
«Shipments to Ukraine for 8 months showed exceptional growth among the main export destinations, increasing by 271% y/y thanks to the improvement in the functioning of trade and compensation for the very low indicators recorded in the same months of 2022, when Russia invaded Ukraine,» the message says.
Exports to Egypt increased by 13% y/y, while exports to the USA, Switzerland, Turkiye and the UK decreased by 10%, 19%, 9%, 9% respectively.
In the second quarter, EU steelmakers increased the export of steel products to third countries by 1% compared to the previous quarter. Rolled steel shipments also increased by 1%. At the same time, the export of rolled products recovered by 11% q/q, and the export of flat products decreased by 4% q/q.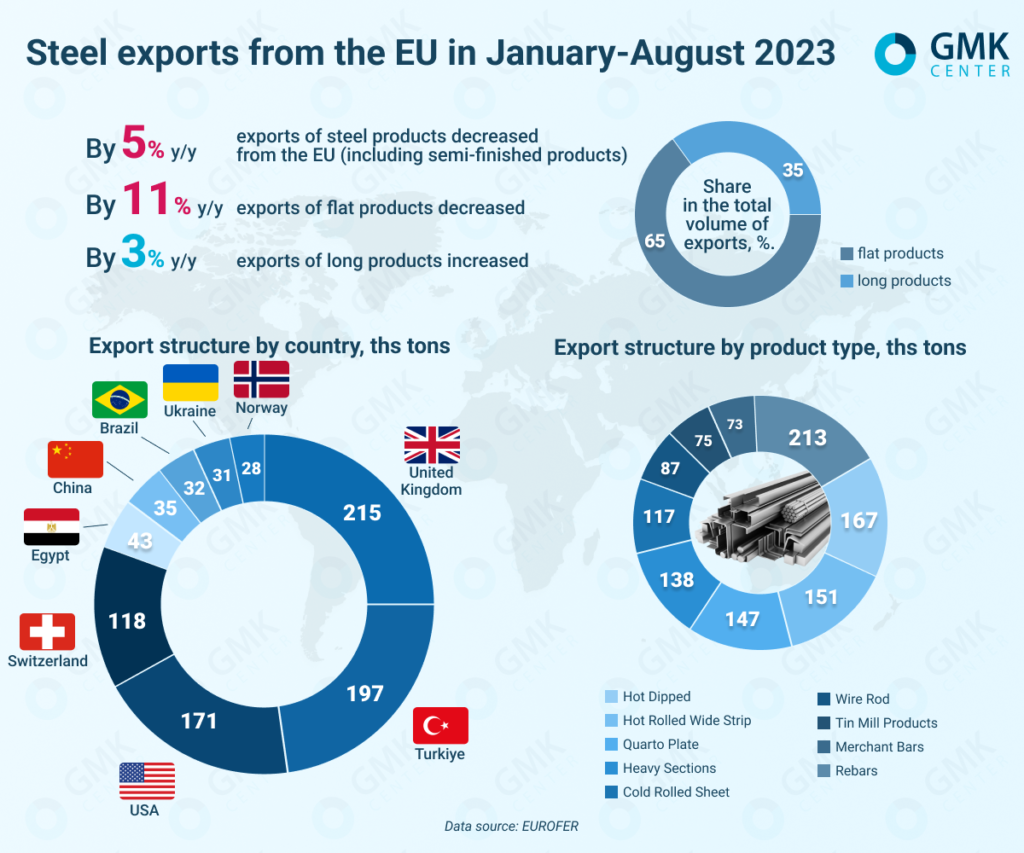 As GMK Center reported earlier, in 2022, the European Union reduced steel exports to third countries by 14% compared to 2021. Shipments of flat rolled products from the EU decreased by 10% year-on-year, and of long products – by 22% year-on-year.
---
---