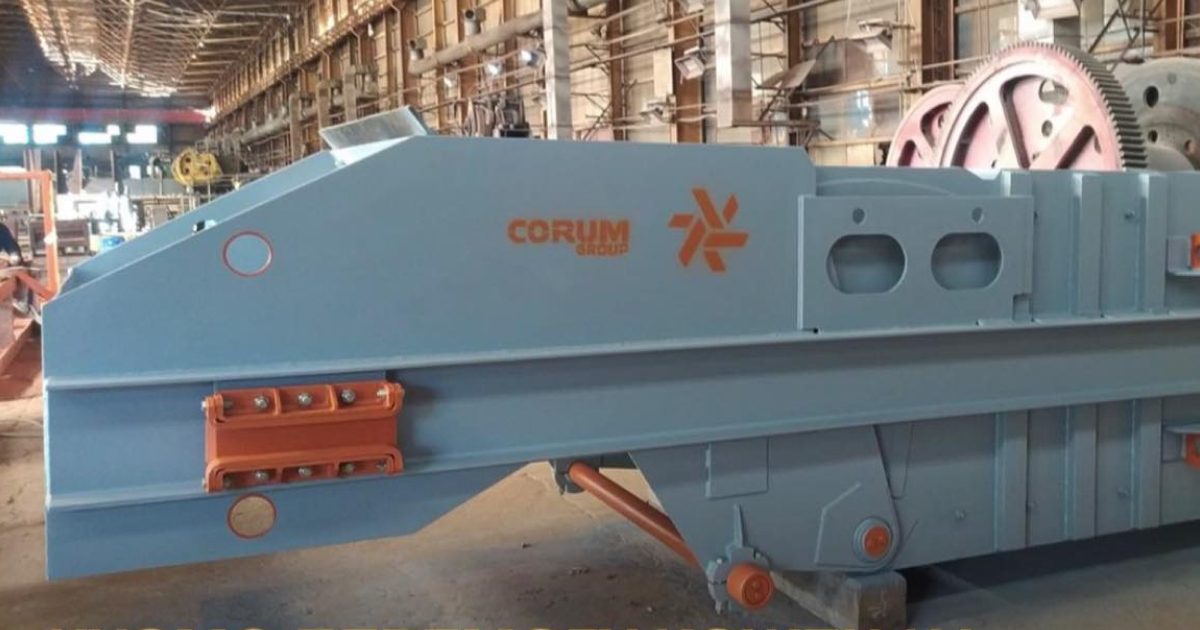 Corum Group
Machine builders have completed an order for a skip, with the help of which mined coal is lifted from the mine to the surface
The Corum Group Machine-Building Corporation produced a skip for lifting mined coal from the mine to the surface by order of DTEK Pavlogradvugillia. This is stated in the press release on the company's Facebook page.
"DTEK Energo machine builders continue to stand guard over energy independence and produce products for Ukrainian miners," Corum Group notes.
The 9.6 m high skip can unload more than 6 tons of coal to the surface in one lift. This unit was developed taking into account the individual decisions of the customer. Thanks to this, the skip is more convenient, reliable, durable and will help to lift coal more efficiently.
"Our machine builders, despite constant shelling, provide a reliable rear of our energy front. We are confident that the new equipment will become a reliable assistant for miners," the company summarizes.
As GMK Center reported earlier, the machine-building corporation Corum Group has released the third tunneling combine at a new production site in the Dnipropetrovsk region. The new high-powered KPD mining combine is designed for the destruction of rock massifs in mines that are dangerous due to gas and dust.
Also, at the beginning of May, Corum Druzhkivka Machine-Building Plant, a part of the Corum Group Machine-Building Corporation, restarted production after capacity relocation. In May, machine builders will ship a new tunneling combine, 790 sections of fire hydrant and more than 6,000 parts to DTEK Pavlogradvugillia.
At the end of May, the company released the first tunneling combine RH220 at the site in the Dnipropetrovsk region. In October, the company has released the second tunneling combine.
---
---