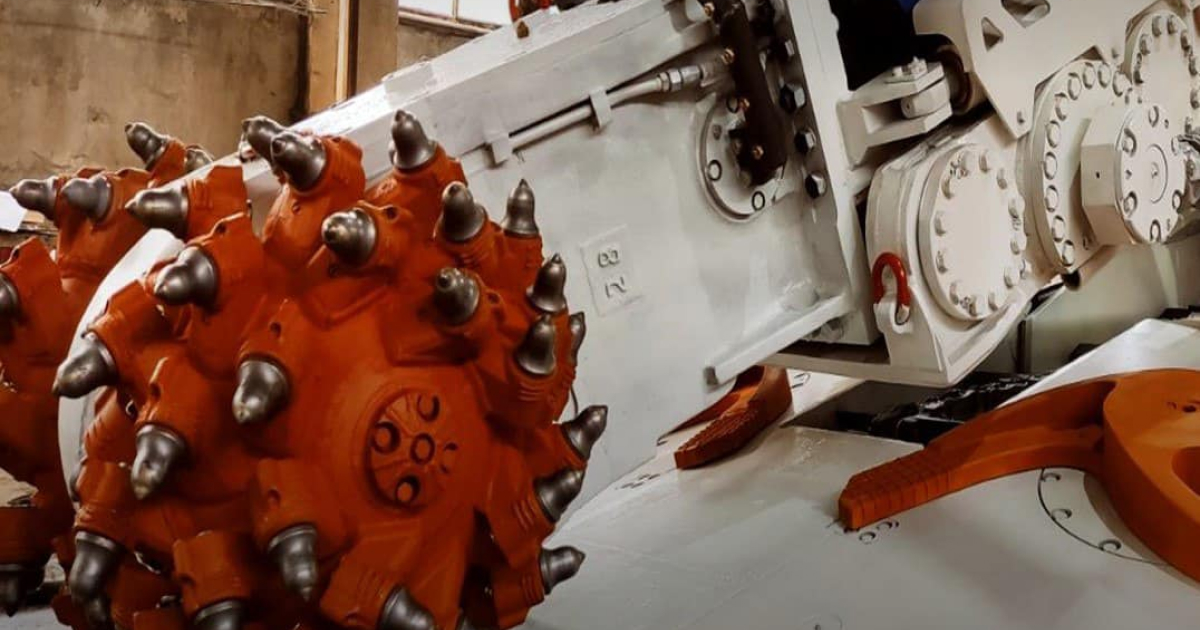 Previously, the company moved its facilities from the region where hostilities are taking place to the Dnipropetrovsk region
The Corum Group machine-building corporation has released the second tunneling combine at a new production site in the Dnipropetrovsk region. This is stated in the press release on the company's Facebook page.
"Machine builders continue to assemble new tunneling combines for miners and hold the energy front of Ukraine. Despite the difficult relocation, the threat of enemy fire and internal challenges, the specialists of the Corum Druzhkivka Machine-Building Plant have already produced the second tunneling combine," the message reads.
The new machine was completely produced at the Dnipro site, and some components of the combine were developed at other enterprises in the city. Some of them were produced in Donetsk region, where the plant was located before the relocation.
The tunneling combine was made to order from one of the DTEK Energo mines in the Dnipropetrovsk region.
"Thanks to the powerful machine, the miners will soon open a new mine and will be able to extract more coal, and the homes of Ukrainians will have warm and light. Together we hold our front and step by step with our daily work bring our Victory closer," the company summarizes.
As GMK Center reported earlier, at the beginning of May Corum Druzhkivka Machine-Building Plant, which is part of the Corum Group, announced the launch of production after the relocation of capacities. In May, machine builders will ship a new tunneling combine, 790 sections of fire hydrant and more than 6,000 parts to DTEK Pavlogradvugillia.
At the end of May, the company launched the first tunneling combine RH220 at the site in the Dnipropetrovsk region.
---
---